Momentum Øst arranged an activity weekend at Hurdal sight and mastery center 13-15 September 2019.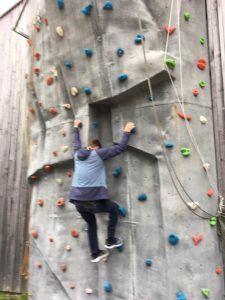 Second year at this center and now it worked fine for our needs.
We ended up with 19 participants who came from Agder in the west to Østfold in the south.
The day of arrival started with dinner and afterwards it was carpet curling and we got to know new faces and better acquainted with "old" faces.
Carpet curling was something that fell in love – everyone participated and Johan Hilding was the dictator.
Saturday there was a pool and strength training in the morning (some were also on a fishing tripJ)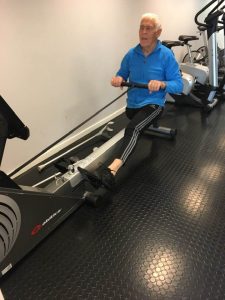 We had rented the barbecue hut located on the center's area by Hurdalssjøen for a barbecue lunch and barbecue food and accessories were served. The afternoon went to balance training outside, own training and some were out kayaking. The evening ended with dinner, quiz and nice get-together.
After breakfast and check-out, we met at the gym for an introduction to seated volleyball with external instructors. This fell into good soil and those who participated think this was a super activity.
Then it was time for evaluation and we ended up with the following: A little adjustment on food service, continue to rent a barbecue hut by the sea for lunch on Saturday and add the activity until the end of August. The latter due to water activities and hopefully better outside temperatures.
Sunday ended with lunch and well home.