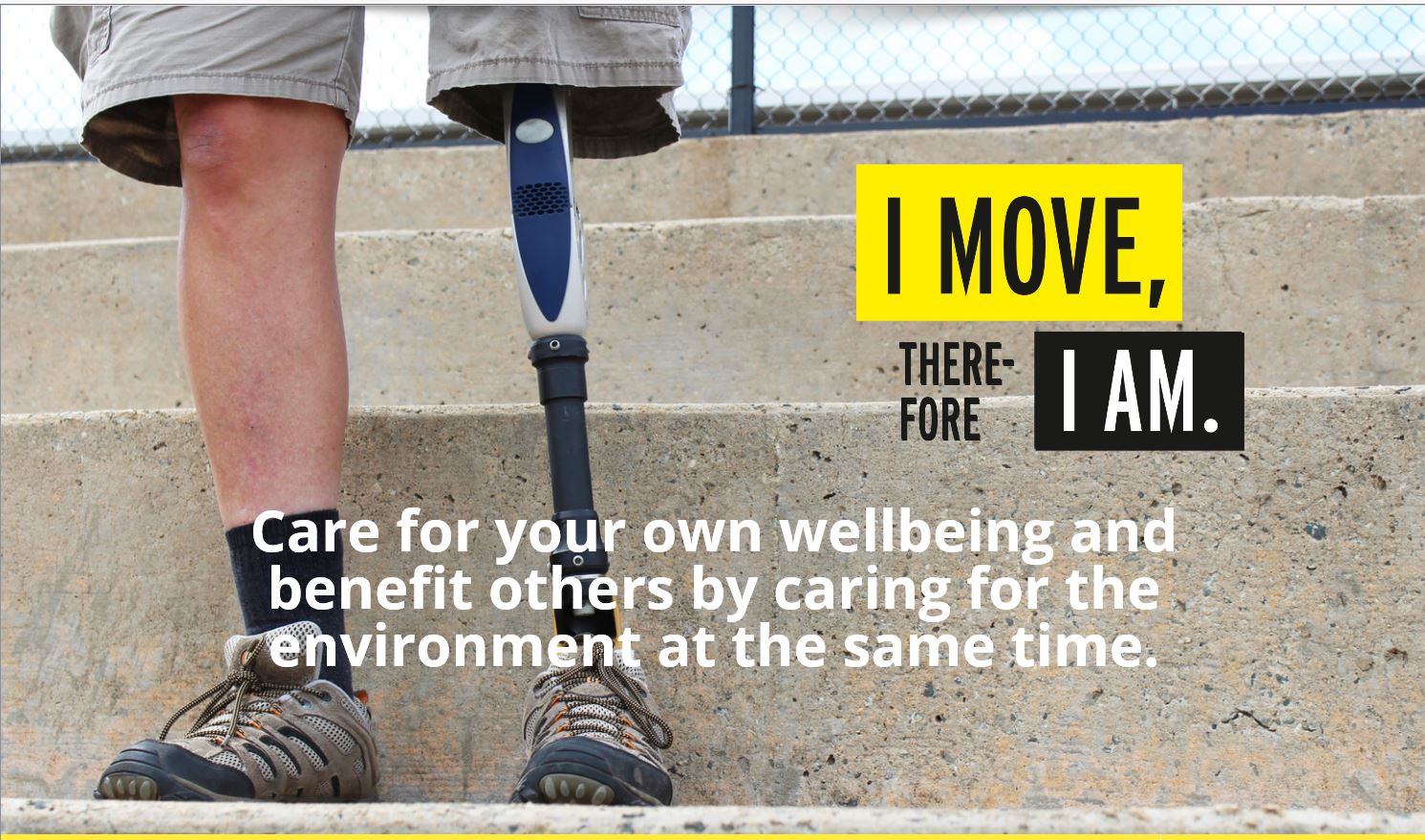 Not all campaigns to get people to walk and cycle more, rather than grab the car, make a point that there are amputees in the population they are addressing. But a new Finnish campaign does it – in the form of a poster showing a leg-amputated prosthesis user.
The poster is one of several that are part of a walking and cycling campaign that was launched in May by the Finnish national transport authorities.
Health and climate benefits
The message that can be read between the lines of this particular poster is that, well then, amputees are among the many young and old who can reap the health benefits of more walking and cycling, besides that by leaving the car they can contribute, they also, to reduced greenhouse gas emissions from the transport sector.
Other posters in the campaign show a cycling man, a pair of elegant ladies' legs moving on the sidewalk… In short, the message should preferably reach both the one and the other.
The campaign is featured on the Finnish Ministry of Transport's website in Finnish, Swedish and English. The posters are also available in three language versions.
A Finnish goal to be achieved
Finland's energy and climate strategy has as one of its goals that the scope of walking and cycling will increase by 30 per cent by 2030. The new campaign, together with many other measures, will help to achieve the goal.
The Ministry writes that almost a quarter of all journeys shorter than one kilometer take place by car, and that the corresponding proportion for two to three kilometer long journeys is 60 per cent.
"If more people walk and cycle, it will improve the energy efficiency of the entire transport system and reduce emissions from traffic," says Minister of Transport Anne Berner.
"The increased training that walking and cycling over short distances entails will also have a positive effect on people's well-being and the entire state of public health," she adds.
Finnish authorities are not alone in the world in encouraging their country's people to cycle more; Norwegian authorities are among the others.
fd / hhr