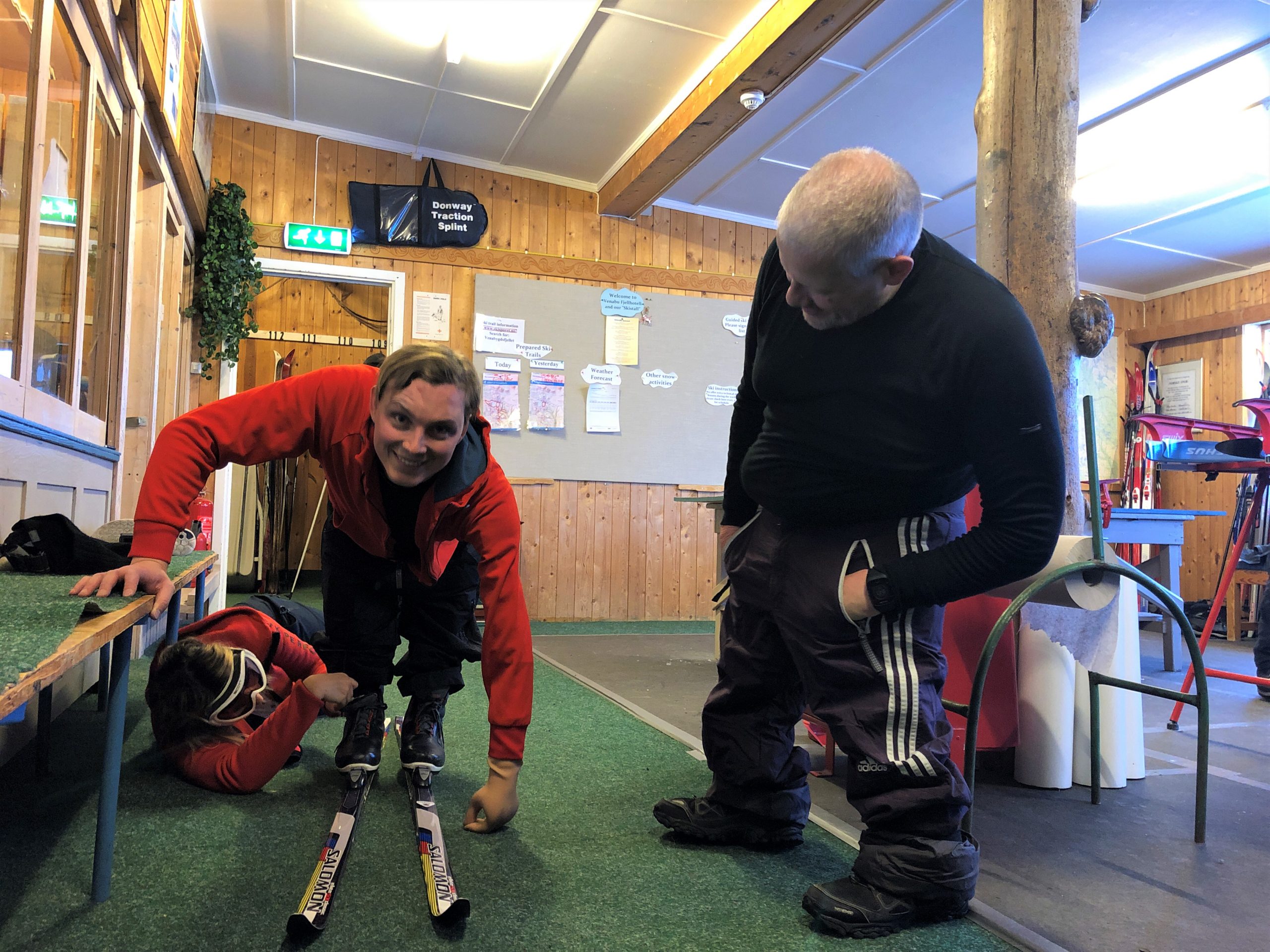 «Hey Geir Arne! Hope everything is fine? I was going to double check with you. Do you have skis or a toboggan for me to borrow? » The question is not so unusual before a ski collection in Momentum. Still, I'm a little more uncertain this time.
On skis without two legs and one arm.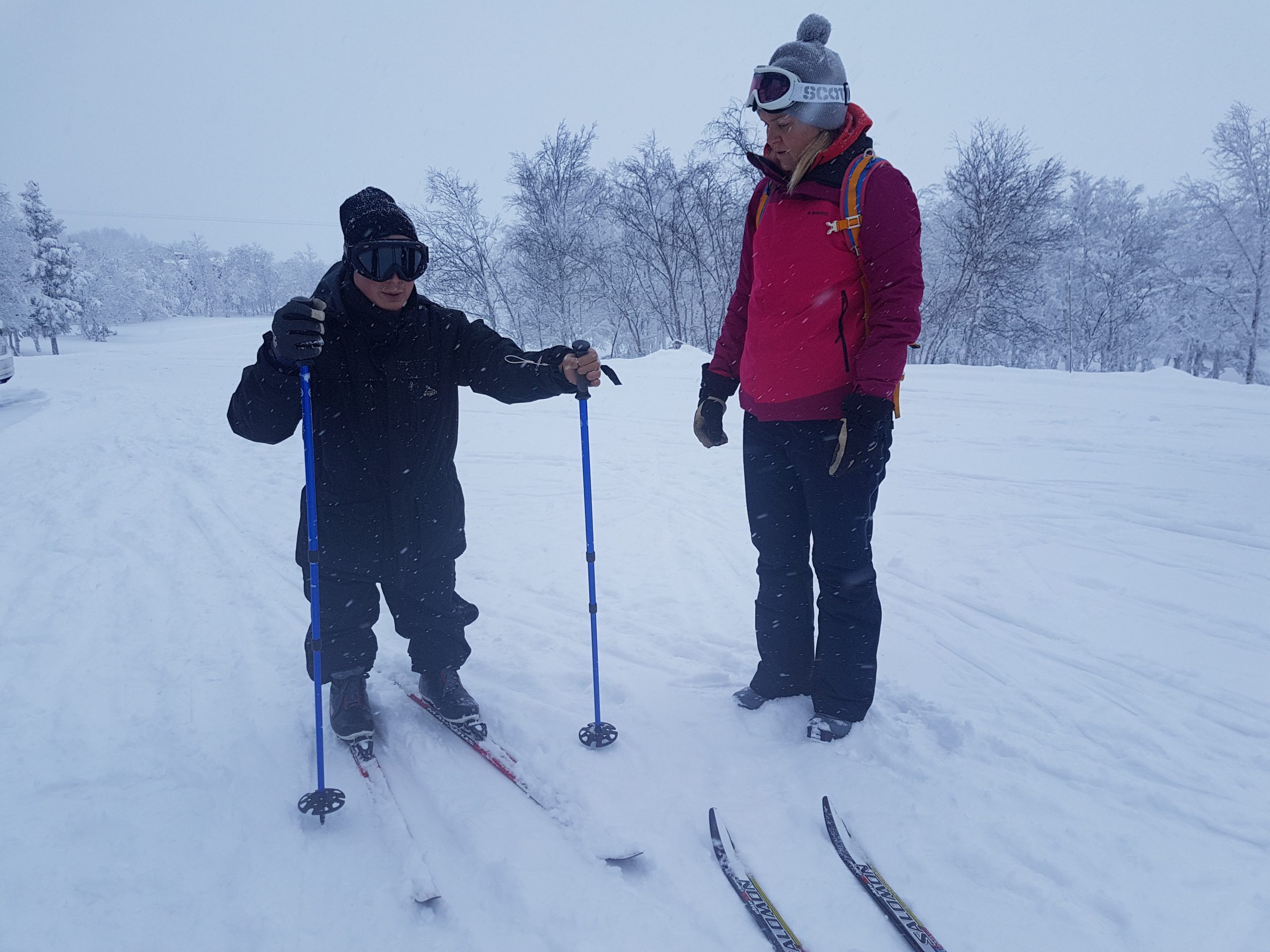 Christoffer Linde comes from Halmstad in Sweden to join us at a ski gathering with his colleague Jessica Broström. It is obligatory to be an organizer when someone chooses to drive 700 kilometers one way to try skiing. We should have an offer.
Fortunately, I know Christoffer something from before and I know that he is very willing to try new things. I also know that his brain has basically one mode: solution orientation. It helps a lot when he has amputated two legs and one arm.
Prosthetic foot founder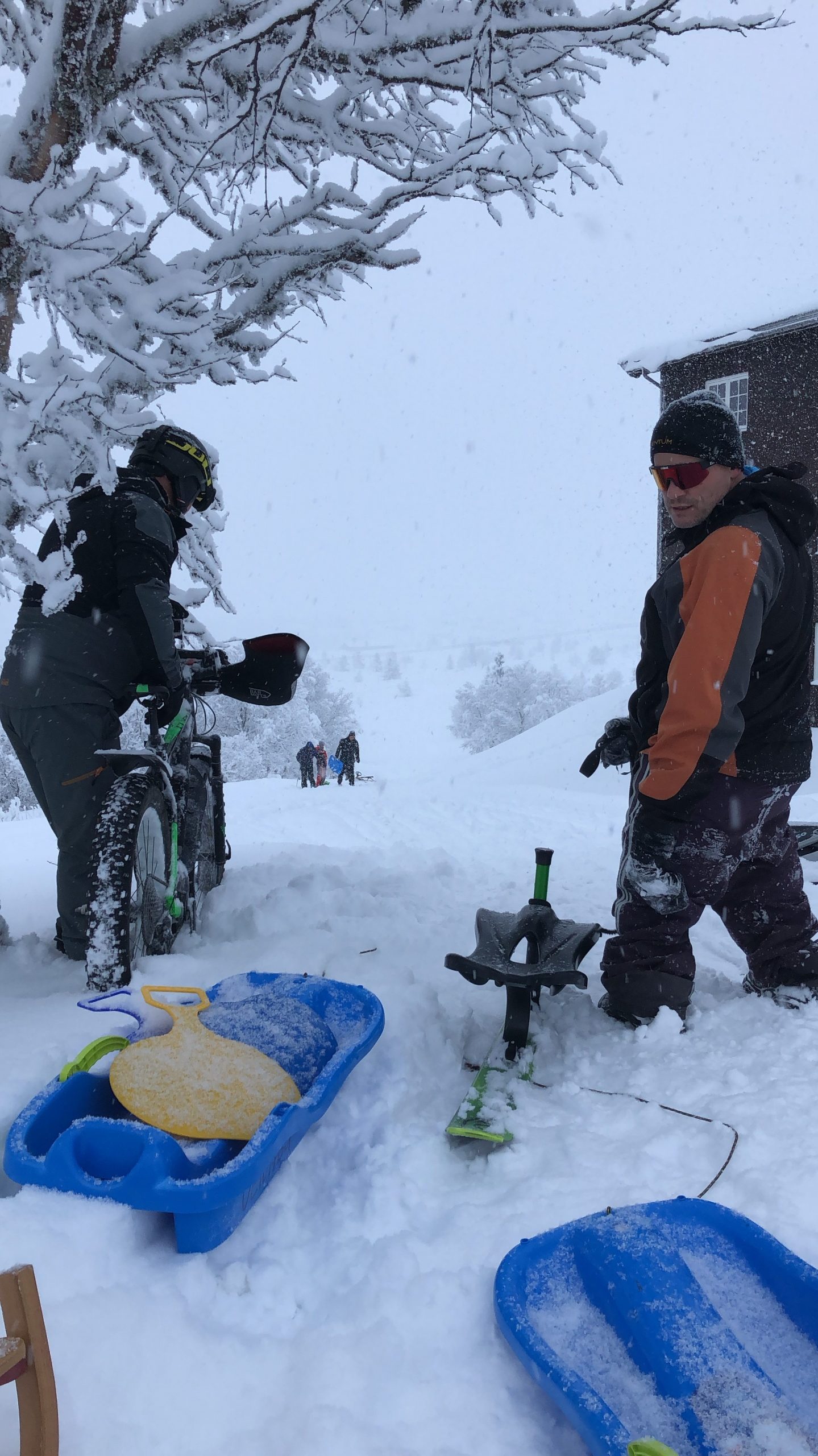 "I have the opportunity to get skis, poles and ski boots from the hotel. And I have an extra kneeling sled. Have you tried skiing after the amputation? » Deep down, I was a little unsure of how we were going with style. At the same time, I have long experience in seeing that most things can go.
"It sounds great! I have tested with stumps, but probably need to adjust the angle of the foot. I have size 42, but can change foot size. " Really nice to be flexible in foot size, was my first thought.
Christoffer also has access to more feet than most of us. He is the founder behind the prosthetic foot Xtend Foot. We with prostheses can relate a little more technically to bones.
Screws feet
Saturday morning it is snowing. Light powder snow that is nice to fall on even if it does not glide as well. "Shall we start standing?" I ask at the lunch table. "Then you might get some benefit from your legs and." "Yes, gladly!" it comes spontaneously from Christoffer. "If it does not work, we can try the sledge," I continued. "Cannon!" is the immediate answer.
We get good help from Robert in the ski rental. He comes with several pairs of poles and skis. We choose to test a couple of lengths. Christoffer is light in body and therefore fits with junior skis. At the same time, longer skis provide better balance.
In addition, Jessica begins to screw Christoffer's feet. We need to adjust the balance point. A recurring problem with dentures is full height. When it varies, we struggle. The foot is set on a level. Deviations lead to imbalance.
Good progress with one arm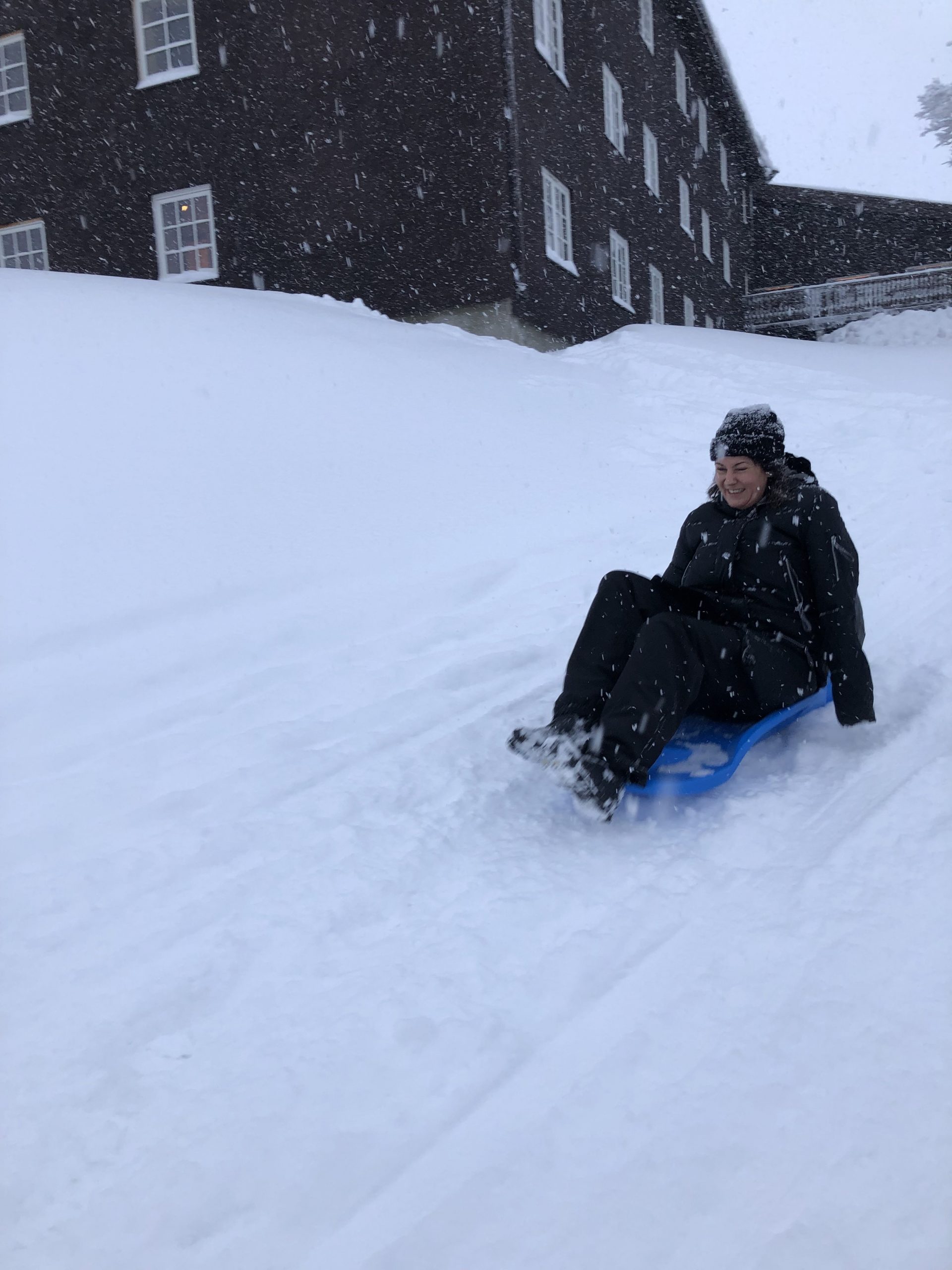 Not surprisingly, it is the balance back and forth that is the challenge, even after adjustments. "I think you're doing well to be the first time! Do you get to go diagonally? " I ask cautiously. It comes with mouse steps and inefficient. But I see that the boy is strong in the upper body. He manages to get a good progress even if the left arm is amputated high.
A bit of a secret is that he has an osseointegration. Then a bolt is operated into the leg in which the prosthesis is attached directly. In this way, he releases sleeves that restrict movement and development of muscles. I have also been presented with the opportunity, but it does not suit me. What I have works far too well to risk an operation.
Arm strength and duct tape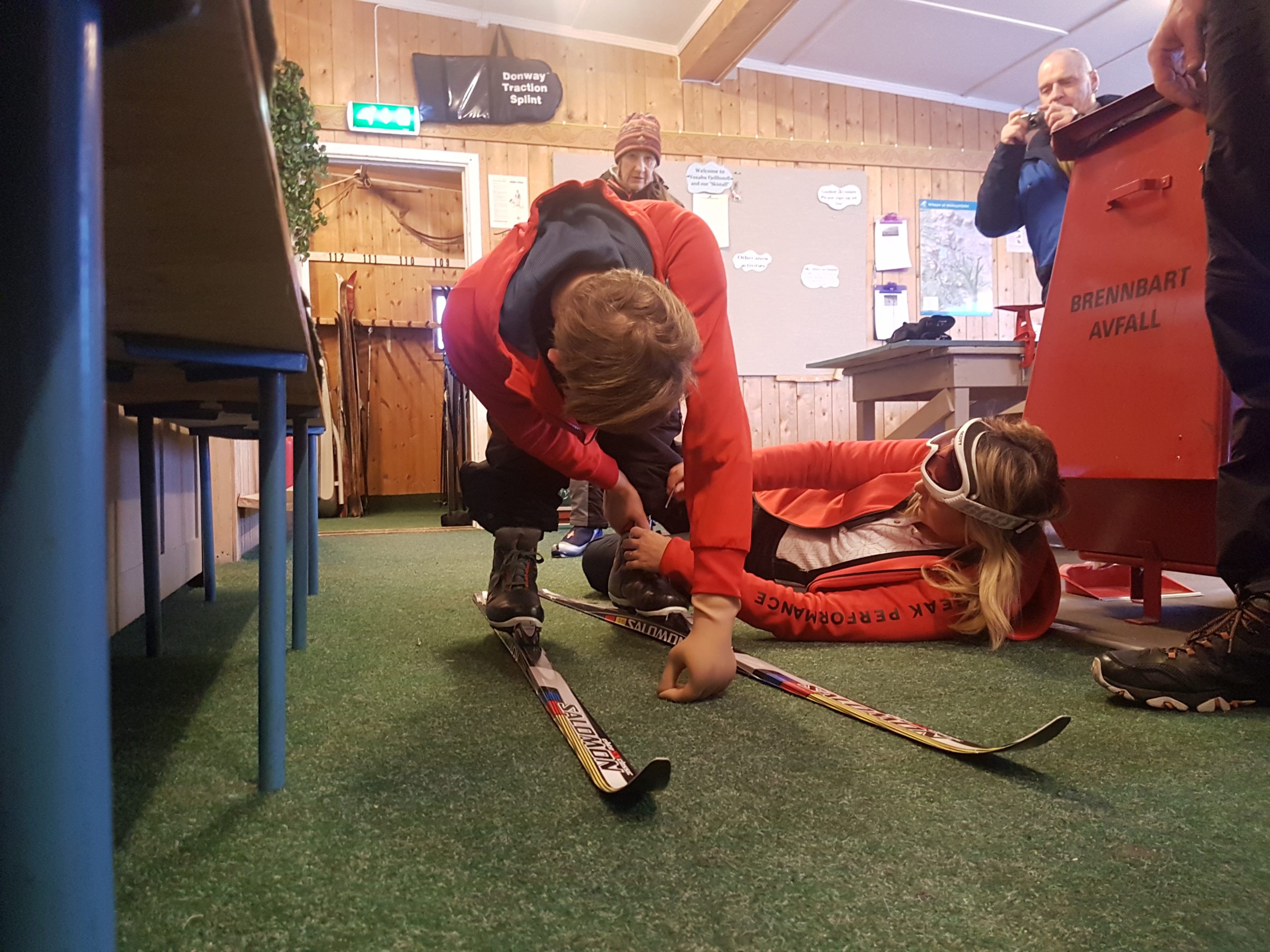 My conclusion is clear. "This will go much better sitting, Christoffer." He sticks in to change feet and comes out with two round plates under the prostheses. They build little in the long run and provide support towards the end. We want a center of gravity that is not higher than necessary.
'Now I'm tying you up. This is to ensure that you have good contact with the sled. It should be an extension of you. And it's smart if you fall off a hill. Then you don't have to crawl far to get it again, 'I grin. I quickly envision some funny situations in such involuntary falls. It is possible it is more fun for me than those who experience it.
But we do not have to worry. Christoffer impresses in arm strength! He gets good progress and with a little duct tape we get to attach the left rod well enough to the prosthesis. There is no permanent solution, but it takes a long time to get the feeling of the activity. Christoffer is so happy that he promises to return next year.
Text and photos: Geir Arne Hageland