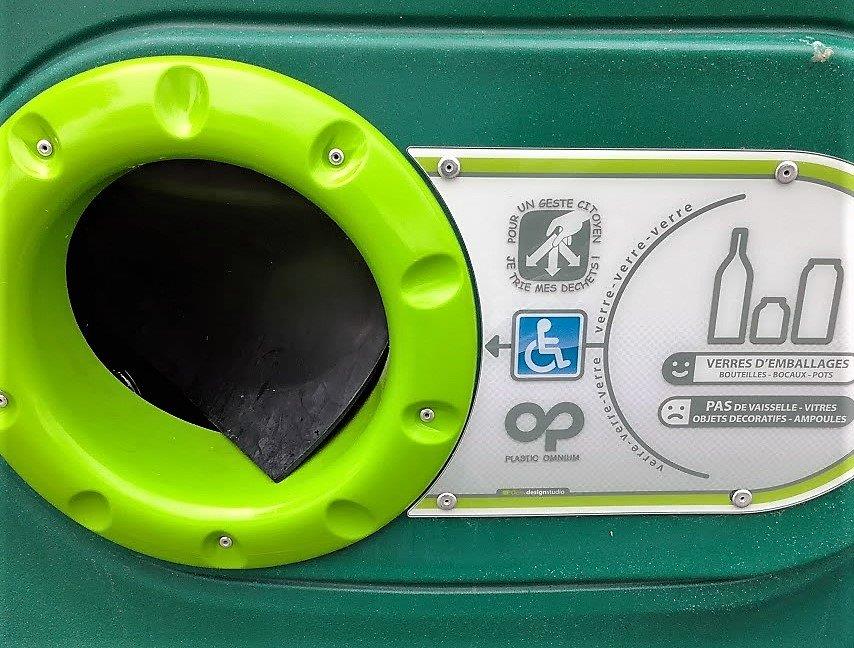 Applicable to others as well, of course , but it appears from the label that the low inlet hole is intended not least for wheelchair users. Photo: F. Dahl.
One step here and one step there, and little by little society becomes more considerate
towards the many who need a little extra care so that they, in line with others, can function in everyday life.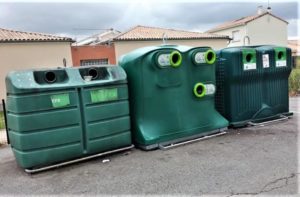 An example from a southern French village:
Next to a parking lot outside a supermarket, a new empty bottle container was placed between two that had been there for a long time during the summer – and the new one has, unlike the two old ones, a low inlet hole in addition to two holes that are located higher .
Containers of the same wheelchair-friendly type were eventually observed elsewhere in France.