Invitation to CROSS COUNTRY 2022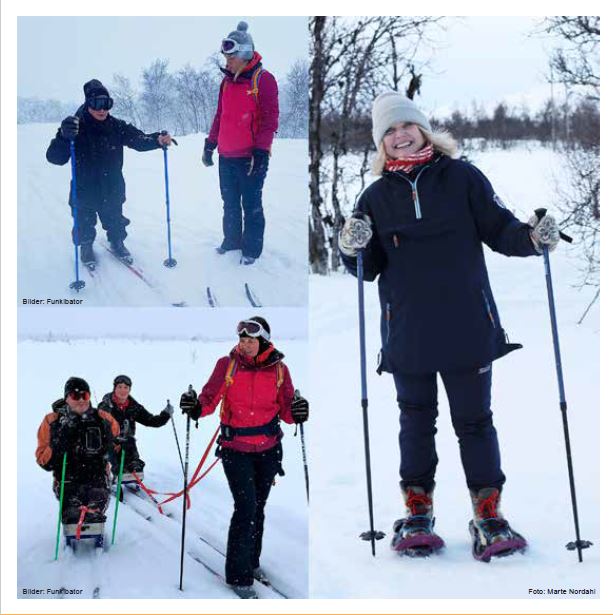 Join the ski weekend at Venabu!
Momentum arranges cross-country weekend together with Funkibator 28. – 30. January and we would like to have you with us.
We have experienced instructors.
Ski equipment (including a cross country sit ski) can be rented if you report in advance.
Saturday afternoon we organize sledding.
The weekend includes:
Good follow-up in a pleasant group.
Ski and snowshoe trips with instruction.
Tobogganing, play and hot drinks in the lavvo. Opportunity for evening trip.
Two nights with full board at Venabu Høgfjellshotell in a double room.
Information about skiing activities.
Camp management v / Geir Arne Hageland (Funkibator).
Member price: NOK 1490 pp
Other participants: NOK 4950 pp
Become a member of Momentum and get a membership award this weekend! Membership costs NOK 350. If you want a single room, it costs NOK 500 in addition.
Very many mastered snowshoeing and enjoyed it last year. Therefore, we are expanding the offer. Siri is with us there. She has extensive experience with guidance on snowshoes, including from Ridderuka. Tips ang. clothes and more complementary information can be found at the event on the website.
Binding registration by 15. des. 2021 happens via link here or by e-mail info@momentum.nu.
Your registration is not final until the deductible has been paid, the invoice is sent from Momentum. Deductible is non-refundable. In the event of illness or the like, the deductible must be covered by your own travel insurance.