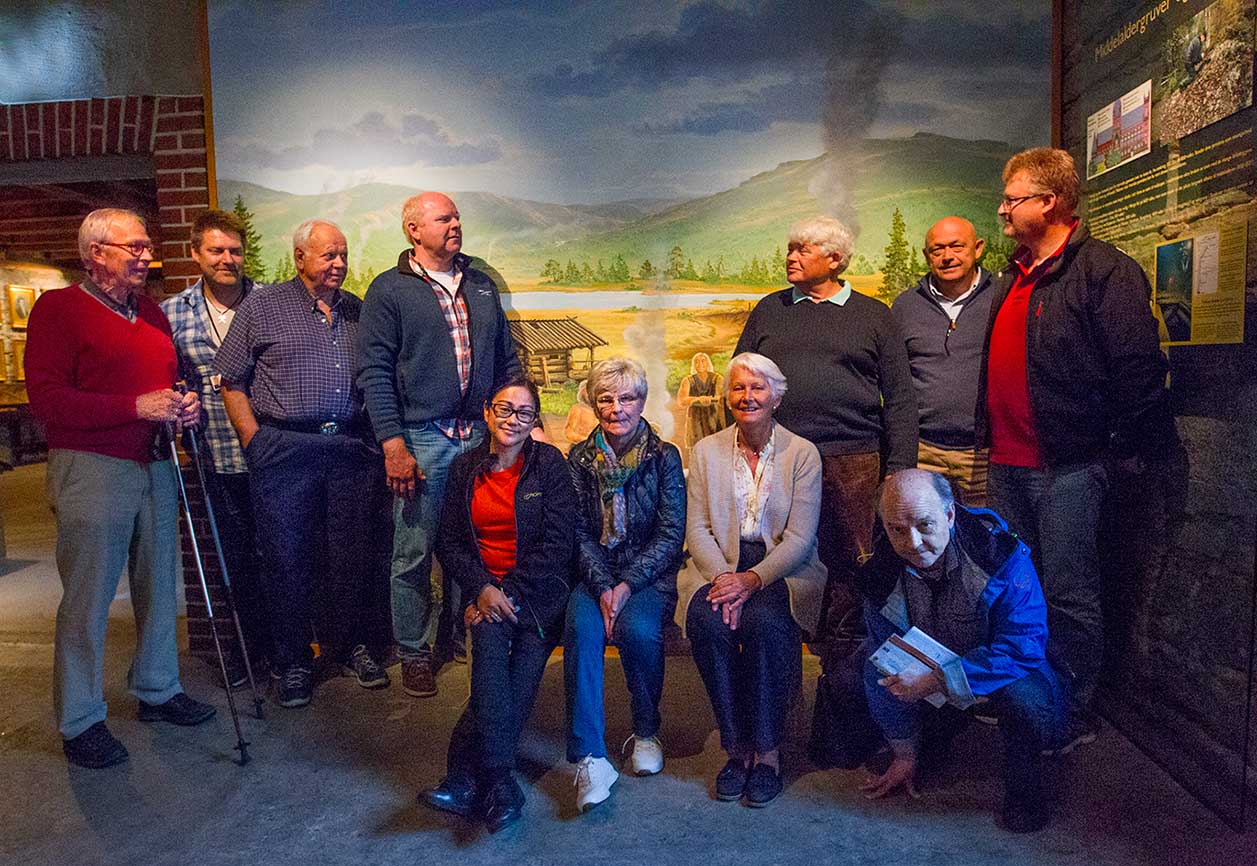 This group participated in the Kongsberg event – one of many events that are started in a year by the local associations in Momentum.
Photo: Hans Hekneby Reinertsen.
Some nice mid-Saturday hours in Kongsberg. Thus, another local Momentum collection joined the ranks of many annual small events of one type or another.
Pleasant hours, but also interesting and educational, for Momentum Sør-Øst's gathering in Kongsberg 20. May offered a guided tour of the Norwegian Mining Museum – before the participants had lunch in one of the city's hotel restaurants.
Momentum Sør-Øst, the result of a local team merger not long ago, covers the counties of Buskerud, Telemark and Vestfold.
The events under the auspices of the local teams provide an opportunity to get together, talk together, experience something together, have a good time together. They help keep the association for arm and leg prosthesis users alive between the large, national Momentum collections.
More about the Kongsberg event in this year's summer edition of Livsglede, which will reach the mailboxes on one of the longest days of the year.