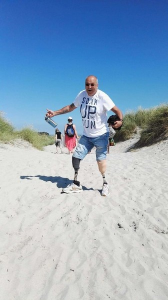 Momentum has today received the sad news that one of our active members in Rogaland has passed away.
Håkon died on Saturday 10.11 after a complication in an operation.
Håkon was last at our members' weekend in Tønsberg, and always spread a good mood wherever he was, he also sat on the election committee in Momentum Vest and leaves behind three daughters.
If you go to the link below, you will find a memorial page that the relatives have created in collaboration with the funeral home, where you will also find everything about the funeral that will be on the 23rd. November at 12.30 in Time Church.