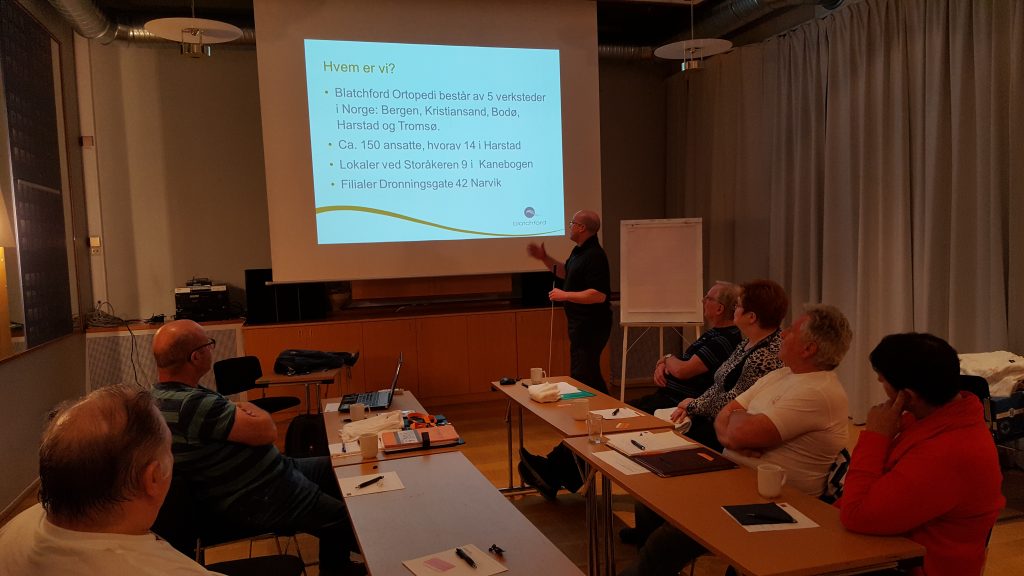 The first weekend in June, Momentum Nord arranged a members' meeting in Harstad. The purpose of the meeting was to discuss the way forward in Momentum Nord. Present was the leader of Momentum Nord, Jan Henry Søberg, together with the leader of the main board, Kjetil Bragstad, leader of the relatives and peers committee, Arne Wilberg, and 4 other members.
Prior to the event, Bragstad and Wilberg visited UNN Tromsø and gave a presentation about the organization for the department that rehabilitates amputees and prosthesis users. One of the challenges for Momentum is to reach out to anyone who needs relevant information. In this connection, information material has been prepared, and an information envelope for those who have recently been amputated or their relatives. It is therefore important for the organization to reach out to workshops, rehabilitation institutions and hospitals that treat our target group.
Member meeting in Harstad
On Saturday, the stage was set for a review of the activity in the organization and what challenges we have. In this connection, there was an open dialogue about how we can in the best possible way take care of the local commitment and work so that we reach everyone who needs our support. The travel distances that make it both time-consuming and expensive to conduct local work or to be able to meet is one of the challenges the main board continuously looks at as they consider various measures. Another challenge is the spread of the members and institutions that treat the target group, which has been covered in the newspaper Nordlys , among other places.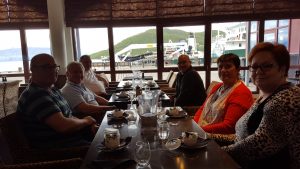 Bjørn Peikert from Blatchford Orthopedics in Harstad visited and gave a presentation about Blatchford's activities in the area and what solutions they offer our target group. An illustrative picture was presented of the historical development of prostheses and solutions for amputees and prosthesis users, in addition to a brief review of application processes at Nav and other relevant public institutions. More and more workshops and institutions have shown support for Momentum's interest work, which for many amputees and prosthesis users is very important so that together we stand stronger for our common interests.
A presentation and a review of various challenges and possible solutions to these were prepared, which were then outlined in a tentative plan for when this could be implemented. It was also a nice social gathering with good food along with familiar and dear faces. The minutes can be read here .
The input from the meeting will be discussed at a board meeting of the main board this weekend.