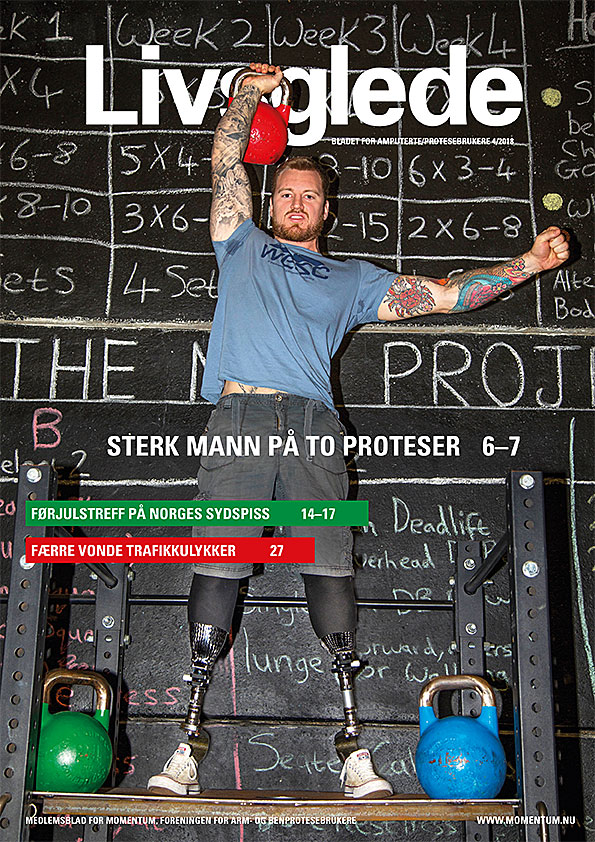 Strong Stephen
He lost his two legs in the war in Afghanistan. He lifts heavily and runs elegantly. He is originally from Wales, but now lives with his cohabitant and their little son in Farsund. Not far away, in Lyngdal, he runs his own fitness center.
When he looks back on his hospital stay just after he went to the mine that took his legs six years ago, he says:
"I just decided it would not help me to be down."
His name is Stephen Carl Handley. Read more about him in the edition of Livsglede which is now on its way to the mailboxes.
Read there also about football celebrity and national celebrity Nils Arne Eggen, who a few weeks ago, at the age of 77, became one of the country's many leg amputees. Shortly after the amputation, he said:
"Go 'foot has only become a little shorter. That's it. Life is not over. A prosthesis looks just like a normal foot. "
He's going to be in a good mood, that man.
Read, for example, also about when Momentum Sør and Momentum Vest together arranged a pre-Christmas meeting by the sea in Lindesnes municipality, on the southern tip of Norway.