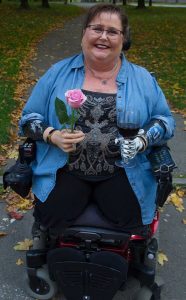 Joy of life number 3-2017
On horseback, in the swimming pool, in the mountain wall, on the bike… 21-year-old Tonje Engum Torkildsen uses the thigh prosthesis as what it is meant to be, an aid – and she apparently uses it for all it is worth.
This autumn's edition of Livsglede, now on its way from the printing house, has Tonje on the front page. On the middle sides as well, there together with orthopedic engineer Anne Katrine Hjermann, who, so to speak, got dysmeli-affected Tonje on her feet a couple of decades ago – and later helped to keep her on her feet.
Read in the upcoming magazine also about Grete Flattun, who is of 1954 year and three and a half years ago was admitted to hospital – five weeks later to wake up without two legs and two hands that had been in place then she arrived at the hospital.
Grete is now among Momentum's authorized peers and a definitely active lady in other contexts as well. She makes it clear that it is not up to her to chew on her own destiny.
It is reasonable to imagine that the cheerful and temperamental Grete is certainly an equal who can inspire new amputees to see light at the end of the tunnel.
The autumn edition of Livsglede also brings material about the shortage of orthopedic engineers, a shortage that is now likely to be at least somewhat remedied as a result of a newly expanded educational capacity at Oslo and Akershus University College (HiOA).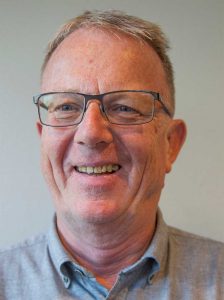 And feel free to see the lack of orthopedic engineering as a contributing reason why Håkon Jensen, a ring fox of an orthopedic engineer, was hooked on a new job at Hamar Ortopediske when he retired after a long career in Sophie's Minde Ortopedi, where he for many years until the retirement age was chief with the title of director.
Yes, there is also more material in the new Livsglede – and it is also part of the story of the cover girl Tonje that she is thinking about maybe becoming an orthopedic engineer…