OCH Ortopediwww.och.no is an orthopedic company with 130 employees in clinics in Oslo and the surrounding area, Østfold (Viken), Innlandet Møre & Romsdal, Rogaland and Northern Norway. OCH Ortopedi works in close collaboration with other health personnel, patients and relatives to cover the mobility impaired's needs for orthopedic aids (prostheses, orthoses and orthopedic footwear) in accordance with current rules and regulations from NAV.
OCH Ortopeid is owned by Össur www.ossur.com and, together with its sister companies in Sweden, Finland, Denmark and Iceland, has the largest clinic business in the Nordic region within orthopedic aids.
OCH Orthopedi aims to be a market-leading orthopedic company that covers the needs of people with reduced mobility for prostheses, orthopedic footwear and orthoses.
Contact
OCH Ortopedi Oslo and Akershus
There are several departments in Oslo and Akershus: Helsfyr, Lysaker and NIMI Ullevålstadion.
See maps and opening hours for OCH Ortopedi in Oslo and Akershus
Email: oslo@och.no
Phone: 23 28 82 00
OCH Ortopedi Møre og Romsdal
Langelandsveien 17, Daaeskogen, Moa – 6010 Ålesund
Email: aalesund@och.no
Phone: 70 14 50 40
OCH Ortopedi Østfold (VIken)
Farmannsgate 13 b, 1607 Fredrikstad
Email: fredrikstad@och.no
Phone: 69 30 17 70
OCH Ortopedi Innlandet
Storgata 121, 2615 Lillehammer
Email: lillehammer@och.no
Phone: 61 24 73 30
OCH Ortopedi Rogaland
Skåregaten 112, Helsehuset, 5527 Haugesund
Appointments and other inquiries are directed to OCH Ortopedi Oslo:
Email: oslo@och.no
Phone: 23 28 82 00
AND Orthopedics Northern Norway
Mellomveien 23, 9007 Tromsø
Email: post@nnov.no
Phone: 77 60 08 10
Prostheses
There are several types of dentures, including:
Bone prostheses
This will always be made individually so that it is adapted to your body as best as possible. What the prosthesis should look like and what functions it should have depends on your prerequisites and activity level.
If you have amputated below the knee so that you still have your own knee joint, the prosthesis is attached to your leg. If you are amputated above or in the knee, the prosthetic sleeve will have an artificial knee joint and be attached to the thigh.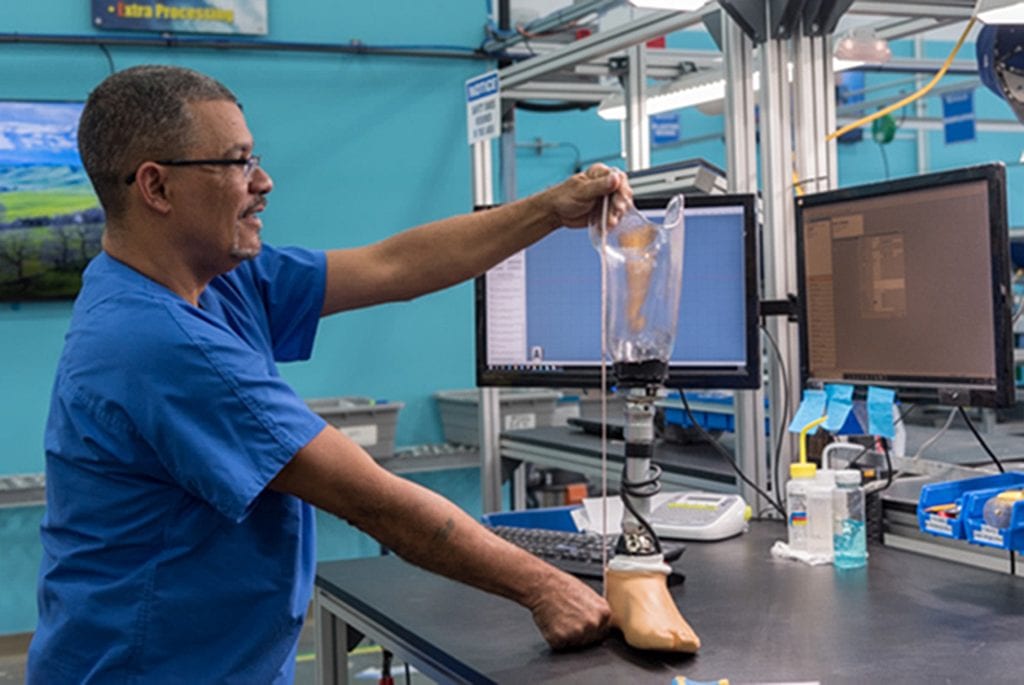 Arm prostheses
When the prosthesis replaces an important function, OCH Orthopedics can make a conventional prosthesis that is controlled by means of wires or an electrical prosthesis where the movements are controlled by electrodes. If the arm prosthesis is for purely cosmetic reasons, OCH Orthopedics will place emphasis on making it as pretty as possible, and with the lowest possible weight.
Special prostheses
When ordinary prostheses do not work well enough, AND Orthopedics can make a special prosthesis. For example, it could be a ski pole prosthesis that must be more flexible than a regular prosthesis, or a prosthesis for running and swimming.
If you have not had a prosthesis before, or need a new one that is better adapted, you are welcome to a consultation. OCH Ortopedi has extensive experience in the development and adaptation of prostheses and is concerned with finding the solution that is best for you and your situation.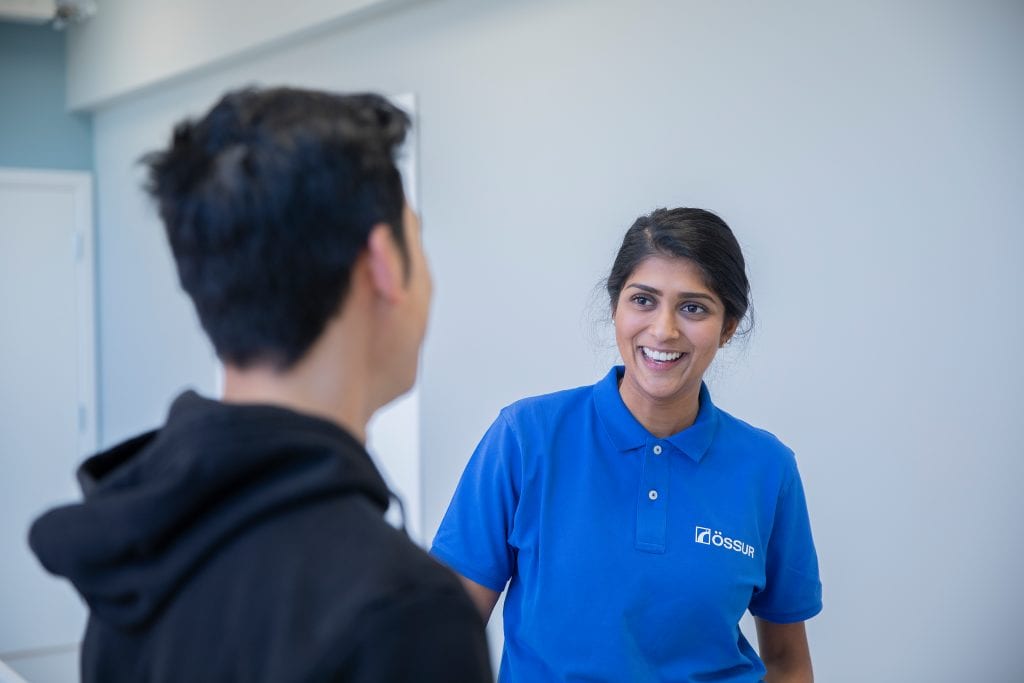 Consultation with an orthopedist
Are you unsure if you can benefit from an aid and how to proceed? Then you can book a consultation with OCH Ortopedi. You pay a fee of 1500 or 1000 kroner, depending on whether it is an examination or another consultation with the orthopedist.
OCH Ortopedi can assess whether you need an aid or not.
Based on what your situation is, you will find out the different possibilities together, so that you can get the solution that suits you best.
OCH Ortopedi can also provide information about support schemes, and we assist with application processes and other practical matters.