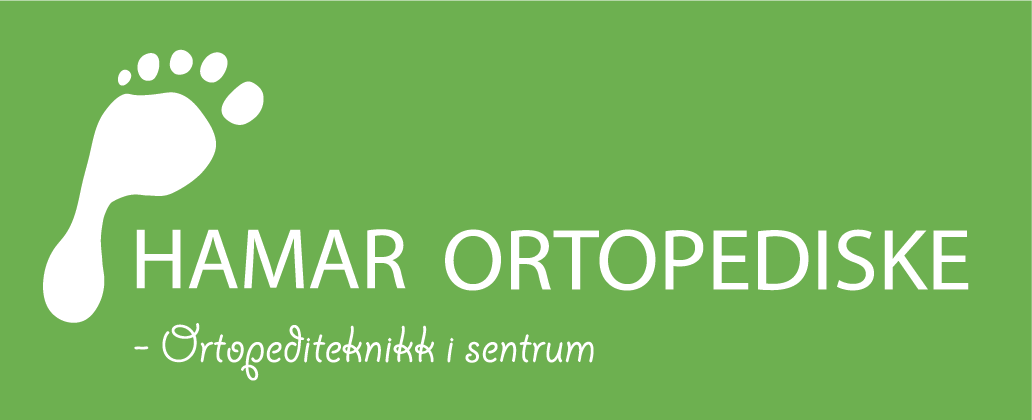 Hamar Ortopediske AS is well located in the center of Hamar. We have more than 30 years of experience in delivering orthopedic aids to our local market.
Hamar Ortopediske AS has extensive experience in the field of orthopedics. We specialize in foot and supply orthopedically sewn shoes, footbeds, special shoes, orthoses, superstructure, soles, running insoles and shoe adjustments.
Orthopedic products
We offer, among other things, individually adapted shoes, footbeds, prostheses and orthoses, after the new appointment of an orthopedic engineer and orthopedic technician with many years of experience. Hamar Ortopediske AS arranges an agreement with an orthopedist after a referral from a GP or physiotherapist. If you want an assessment of your feet, get in touch and we will help you.
Shop and Orthopedic Department
The store is located in 1. floor and is in a way also divided in two, with a distinction between the health store and the Orthopedic department.
I 2. floor we have our production. Here we have been making orthopedic aids in the same place since 1990. In the production, orthopedic shoes are sewn, footbeds are made, running insoles, repairs of special shoes, made / adjusted orthoses and more. All our Orthopedic sewn shoes, as mentioned, are individually adapted to the individual's needs and wishes.
In the shop, we sell health articles and shoes. Sale of health items for injuries, well-being, good shoes for work / everyday life and comfort. It is important for us that everyone gets the aids they need to live a good life. Feel free to get in touch if you have any questions, or drop by if you are curious.