Norwegian Technical Orthopedics specializes in arm prostheses as the only ones in Norway and is located next to SI Ottestad Rehabilitation Center which are specialists in rehabilitation for arm prosthesis users.
Norwegian Technical Orthopedics (NTO) is the only orthopedic company in Scandinavia, specializing in arm prostheses and specially made equipment for single-handed users. They have developed a unique cutting-edge expertise in arm prostheses.
NTO develops, manufactures and distributes arm prostheses and has expertise in assessing which equipment is best suited for the individual prosthesis user. They believe it is important to listen to the patient's needs, because the only thing that can set a limit to what can be created is the imagination.
NTO is linked to some of Norway's most renowned workshops that place great demands on service above their patient groups. We are very proud to be chosen as a partner for these, and we want to do our part to ensure that our partners maintain a high standard in prosthetic technology. On a national basis, we have agreements with the vast majority of orthopedic workshops in Norway and we collaborate with leading arm prosthesis experts in a number of countries.
Contact
Head office:
Norsk Teknisk Ortopedi AS, Vikavegen 17, 2312 Ottestad
Visiting address: Vikavegen 17, 2312 Ottestad
Phone: 62 57 44 44
Fax: 62 57 44 45
Mobile: 908 46 346 (Tomm Kristensen)
Mobile: 907 78 198 (Trond Schonhowd)
Mobile: 476 79 787 (Mike Plant)
Email: nto@ortonor.no
You will find us and the following places:
Hamar / Ottestad
Tromsø
Bodø
Mo i Rana
Trondheim
Ålesund
Bergen
Stavanger
Kristiansand
Porsgrunn
Tønsberg
Oslo
Fredrikstad
Different types of arm prostheses
There are several types of arm prostheses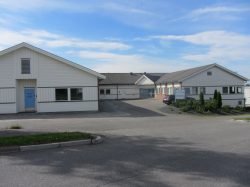 Special tools and special prostheses
Special tools are equipment that is specially made for a specific purpose adapted to the individual user's needs. This can be anything from ski pole prostheses and ball game prostheses to chainsaw holders, fork prostheses and fishing rod prostheses. We also have experience in modifying bicycles so that they are adapted for single-handed users. This means moving possibly. brakes and gears to the fresh side, as well as specially made handles for better grip.
read more
Grip improvement
Loss of function in the hand and grip is a major problem, and then it is possible to specially adapt grip improvement orthoses and special grips. This can be for patients with, among other things, Cerebral Palsy (CP), stroke, paralysis of various degrees and complex injuries to the arm, hand and fingers. A casting of the patient will then be taken in order to be able to make a grip improvement with the highest possible function. Grip improvement can also be made on the objects or tools.
Heating equipment
People with impaired heat regulation as a result of injury or illness often experience great pain and discomfort associated with this. It is especially in the winter months the ailments are greatest. Many people experience cold winter days so painful that they mostly have to stay indoors. Equipment with heating wires is designed to improve the quality of life of these people so that they can achieve the most painless and trouble-free everyday life possible.
New battery technology has made it possible to develop a new generation of aids with heat supply. Battery capacity has increased radically in recent years, which means that the service life and capacity have been considerably improved. The equipment consists of a power source and electronics that monitor and ensure continuous power to the heating elements at all times.
Heating threads are sewn into gloves, socks, shoe soles and the like, or molded into prostheses and orthoses if necessary. There are a number of different connection devices for the battery pack, such as a combined charger for cigarette withdrawal in a car or truck (12/24 volts). This will charge the batteries at the same time as it will supply power to the heating elements. It is also possible to deliver solutions for electric wheelchairs, permobiles, snowmobiles, etc. The same applies to solar chargers and other customized solutions.