Good training and rehabilitation are essential for prosthesis users. Many of the country's rehabilitation institutions have good offers for amputees and prosthesis users.
The rehabilitation centers have many good offers for different needs, both for individual patients and for groups.
There are offers of stays with basic rehabilitation for new amputees and rehabilitation and training stays for former amputees as well as various special offers.
New amputees who need basic rehabilitation
Former amputees who need more training and follow-up
Specialized training to promote activity and participation
YOU ARE RIGHT TO REHABILITATION AND HABILITATION
About rehabilitation
Services in habilitation and rehabilitation shall contribute to the patient and user being able to train and maintain skills and the ability to cope. The goal is to be able to live as independent a life as possible based on one's own prerequisites and wishes. (Helsenorge.no)
Free choice of treatment rose separately
Other links
Overview of rehabilitation centers that have an offer for amputees and prosthesis users:
Helsenorge always has the latest updated information about rehabilitation for amputees and prosthesis users.
Press the buttons below to find the relevant places and waiting time for treatment: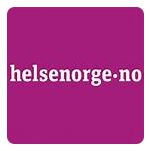 Guidelines for rehabilitation after amputation
Norway's first guideline for the rehabilitation of patients with acquired upper extremity amputation is now available online.
According to one article which is published on the medical journal's website, the new guideline will cover the entire rehabilitation process.
The authors point out that many of the recommendations are also relevant for patients with congenital defects of the upper extremities (dysmeli), and for the treatment of amputation-related pain in amputees.
Inadequate offer
This patient group (arm, hand / partial hand and finger amputation) has had a deficient rehabilitation offer in Norway. Large variations in rehabilitation have been revealed, and there is an unmet need for several different services in the municipal and specialist health services.
The guideline has been prepared with support from the Norwegian Directorate of Health, and is published in the electronic guideline platform MAGICapp in a so-called cylinder head format. This means that you can go in and read them on all electronic platforms free of charge.
Specialized rehabilitation
-It is especially important to note the strong recommendations for referral to specialized rehabilitation, and low threshold for repeated interdisciplinary assessments. New amputees are recommended to be referred to one of the country's five specialized arm amputation teams, most recently when discharged from the emergency department. Children in and under school age are recommended regular check-ups to identify new needs as a result of growth and development, the authors emphasize.
Source: www.tidsskriftet.no