Equality and relatives committee
Peer work is one of Momentum's main focus areas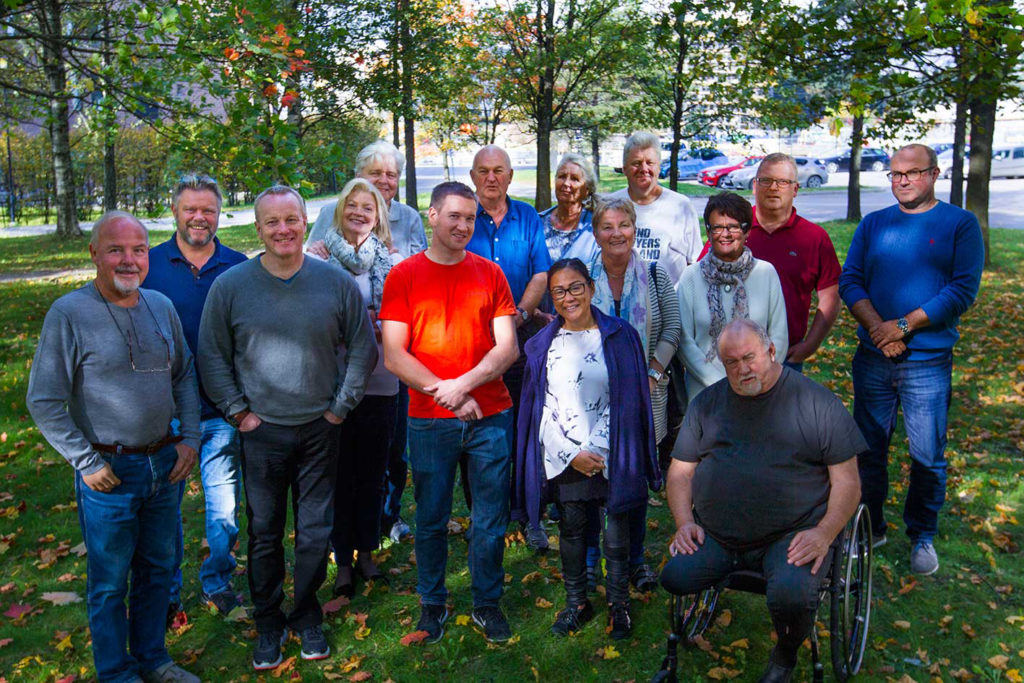 Peers from Momentum are ready to meet fellow human beings who need advice, guidance and encouragement.
Photo: Hans Hekneby Reinertsen
Momentum is an organization of and for peers. Meeting people with shared experience is often the most important thing.
Everything Momentum does is basically peer work.
It's about exchanging experiences with each other and moving boundaries together.
Momentum has local peer contacts and relatives contacts throughout the country.
The peer contacts and relatives contacts often meet the amputees and their relatives already at the hospital shortly after the operation. They conduct one-on-one conversations and group conversations as needed. The peer contacts and relatives contacts in Momentum have many hundreds of meetings with amputees and relatives every year.
In addition to local contacts, Momentum has a national committee that organizes the work and holds courses and gatherings for peers and relatives and ensures a high professional quality of this important work.
The committee organizes and streamlines the peer service and the contact with relatives, interaction with local Momentum forces around the country. Contributing to good contact with hospitals, rehab centers and orthopedic workshops is one of the committee's key tasks. In this context, Momentum's Info envelope is an important tool.
The contact person for the peer committee is the leader.