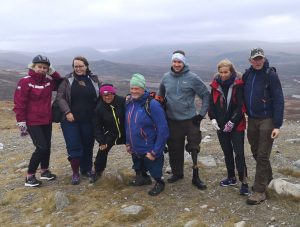 "There's no crow!" Rune and I stopped on the way down from Viewpoint Snøhetta. An eagle sailed over us on the buoyancy. In large circles, it took a couple of laps over us before scouting for an easier prey. A double-amputated heavyweight and a man with one arm became too violent.
Autumn colors in the mountains
The autumn colors have arrived. It also had autumn weather on Dovrefjell. Momentum sin 7. riding weekend at Hjerkinn was met with quite varied weather. But dentures can withstand some water, so the gang still managed to enjoy themselves the first weekend in September.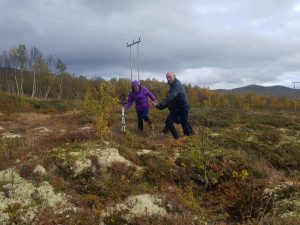 Peer collection with activity
This year's group was not large. However, the age range was very large. Kjetil (Bragstad editor's note) had with the family. Then Herman became the youngest Momentum participant ever at Hjerkinn with his 1 ½ years. In the second change of the scale, we had a vital pensioner. Halvor had been amputated around the time Herman was born. The weekend before the gathering, he had been to another event and overloaded his leg. However, despite having a large swelling in the stump of the leg that prevented the use of prostheses, he refused to report decay. He came in a wheelchair. Due to the congestion, he chose not to participate in the tours. We could probably get him up at Viewpoint sitting, but it's voluntary. And as he said himself: "I would come anyway. This is my first time participating and I would like to meet you. " Although this is an activity gathering, the peer arena is the main reason.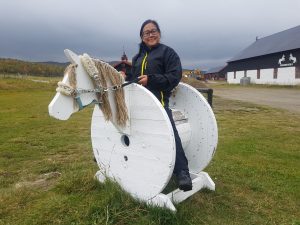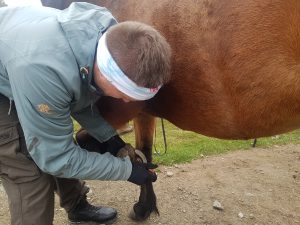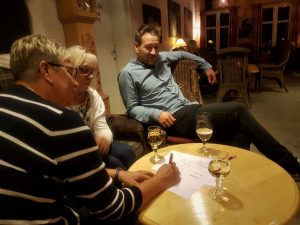 Prosthesis and ant
Half of the group wanted to ride. The rest preferred the apostle's horses. The trip on foot is significantly shorter than the ride, so pedestrians had plenty of time to scout for musk oxen while they waited. The result was uplifting. We saw twelve muskets from Viewpoint Snøhetta. All at a reassuring distance.
The riders were a little bruised when they came up for lunch. The reason was probably a lack of riding experience. Kristin came last. As she approached, we saw a slightly unusual foot position. Her prosthesis had twisted 60 degrees inwards and the heel was furthest in front. To top it all off, she had lost her leg in a swamp on her way up and almost scared a Dutch family on her way. But Kristin takes such things in a good mood. The leg joined the whole trip.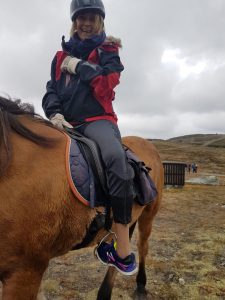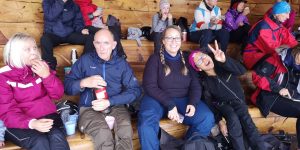 Tested electric bike
Sunday was a day of recovery before departure after lunch. Some went for a walk down to Hjerkinndammen with an extra challenge over a bog. Liv Karin and Rune tried ordinary electric bikes and Merete tried a hand bike. It was only as far as Liv Karin wanted to get off the bike again. Obviously a catchy activity.
Almost traditionally, the collection ended with Bacalao from Folldal. An excellent meal before we left the autumn mountains for this time.