Anniversary weekend for Momentum!
26.-29. August
In 2021, Momentum turns 25, we have to celebrate this, and we take you to Sandefjord for a real celebration!
We bring with us suppliers, workshops, members and invited guests!
Everyone should join, as long as we are allowed by the authorities!
We will of course follow all infection control regulations in collaboration with the hotel.
The deductible is only 1000, – for the entire stay.
This includes everything except travel and beverages.
Registration is now closed to participants, but we have created a waiting list if there should be any available rooms at the hotel.
Pr. 05.08.21 there are about 175 registered members and participants from the company.
We invite you to a large-scale anniversary party in the Park Hall at the hotel on Saturday!
Maybe there will be some surprises?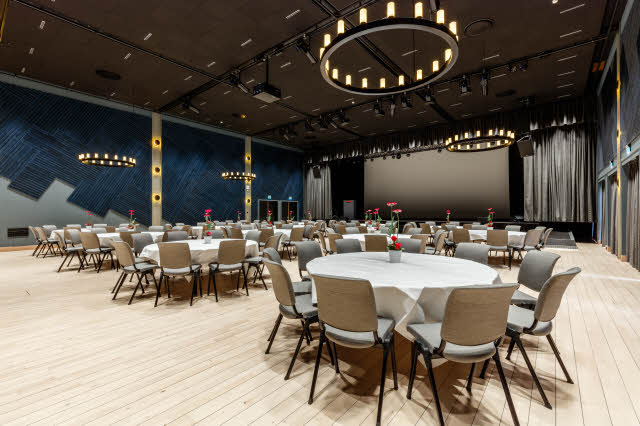 There will be an exhibition from our suppliers and workshops in the hotel's conference department
Pr. 05.08.21 the following company is registered:
Alfimed, Atterås, Blatchford, Drevelin and Drevelin Sør, Hy5, Lindhe Xtend, Mylicia, Moss Ortopedisk Klinikk, Nordic Ortopedica, Ortopartner, Ortopro, Ottoboch Scandinavia, Sophies Minde Ortopedi, Teknomed, TOV, Össur Nordic
We will probably go on a trip and recover, but it is possible to enjoy ourselves in the garden of the hotel!
We take the trip to Teknomed, the local orthopedic workshop in Sandefjord on Friday morning.
Saturday after lunch there will be free time, the opportunity to play mini golf, take a walk in the city, etc. You decide.
Contact the sports and activity committee if you have any questions!
The hotel's spa area with swimming pool.
It is possible to use the hotel's Spa department all weekend if it is open.
Do you come up with e.g. Thursday, or early Friday, take a trip to the spa until the program starts Up early? Start the day with a swim before breakfast.
Opening hours
Monday – Saturday at 07.00-20.00
Sunday at 07.00-12.00

The story starts in 1996 and on our website you can browse old magazines and reminisce all the way back to 1997, see reviews from weekends, stories about members and much more.
We look forward to seeing you in the last week of August!
We start easily on Thursday for those who want to come then and bet fully from Friday to Sunday!
We will update this page as we approach the weekend and when we have more content we can present.
Postal address:
MOMENTUM –
THE ASSOCIATION OF AMPUTES, DYSMELISTS AND ORTHOSE USERS
PO Box 49 Skøyen
0212 Oslo
Ring Momentum:
+47 400 04 360