Momentum participates in important arenas internationally.
Norway is a small nation in a large world, and much of the development in prosthetic technology, sleeve technology, surgery and much more takes place precisely abroad. Furthermore, there are several user organizations in other countries with significantly longer and broader experience in various areas that Momentum can benefit from. It is important and instructive, both for your own part and for our target group, that shop stewards can stay up to date on developments in these areas.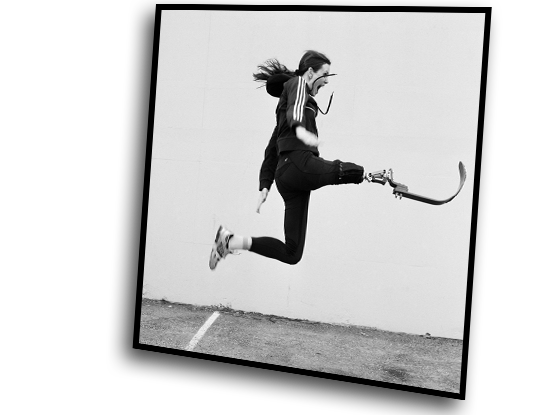 Development and trade fairs
Within the development of prostheses, orthoses, sleeves, cosmetics and other related products, a trade fair for this is held every other year in Leipzig. The fair includes the largest players in the field, such as Ôssur, Ottobock, Fillauer, Steeper and several others. Both large and small, well-known and lesser-known players are present. Such forums can be both important and inspiring to get in touch with in order to gain experience from how things are done elsewhere. It is not a given that the schemes one has in Norway will be permanent, and then it is important to follow alternative schemes and solutions to the problems that may arise, and at the same time be able to have evidence to argue for different schemes that others already have experience. with from elsewhere. Either to change the schemes as they are today for the better, or to ensure that the schemes that are changed do not have unfortunate consequences and affect one group more than another.
Politics and international conferences
There is also a lot of politics that can be influenced in the international arena as well. Through IC2a (International Confederation of Amputee Acosiation) and WHO, among others, former leader, Nils-Odd Tønnevold, has helped to prepare a 60-point list with various requirements for rights for amputees in the treatment of them through the national health service. Furthermore, a world conference is held every other year for ISPO (International Society for Prosthetics and Orthotics). ISPO is a forum for professionals who work with issues related to prostheses and orthoses. These are often surgeons, physiotherapists, occupational therapists, doctors, orthopedic engineers and others. During the world conference, world leaders in the industry often gather, and the opportunities to catch up on the latest developments in various areas of interest here are great! This is of great value both for the individual who participates, but not least for Momentum and our target group.