Exercise is essential for amputees
Here, emphasis is placed on general exercises for amputees that are easy to perform at home. There are exercises both with and without prosthesis and they are suitable for both beginners and experienced prosthesis users. The exercises are for both thigh and leg amputees as well as for those who have been amputated in the knee.
Momentum would like to send a special thank you to the physiotherapists Jette Schack and Elisabeth Bø at Aker Hospital who have had the professional responsibility for the content. would also like to thank the National Association of Orthopedic Engineering Companies.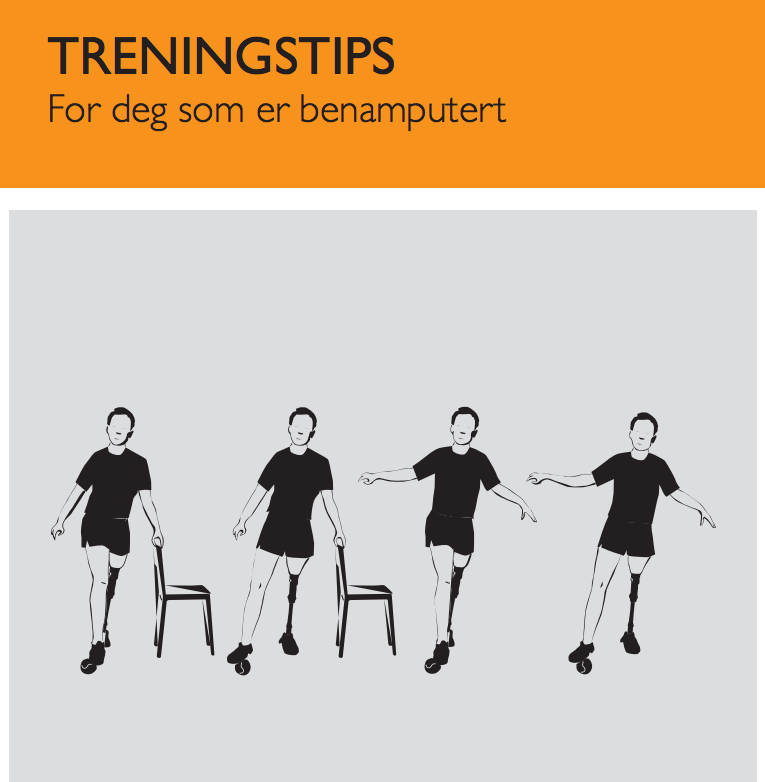 There are four sections: balance exercises, strength exercises, walking training and a section on how to prevent contractures and perform stretching exercises.
When changing the activity level, your prosthesis may need adjustments. The prosthesis should be so well fitted that you are able to exercise without getting hurt. Contact an orthopedic engineer if you feel that the prosthesis needs adjustments.
If you have special problems or illnesses that are important to consider when exercising, it is recommended that you contact a doctor or physiotherapist for help and guidance in setting up a more tailored exercise program. You may also want to contact a physiotherapist or supervisor at a fitness center for help with further progression of the exercises described here.
In several places in the country there are also walking schools for amputees.