Cycling for amputees, dysmelists and prosthesis users
This article is based on personal experiences that prosthesis users want to share. For more comprehensive and correct information about such training methods, we recommend that you, possibly together with an orthopedic engineer, physiotherapist and / or personal trainer, find what works for you.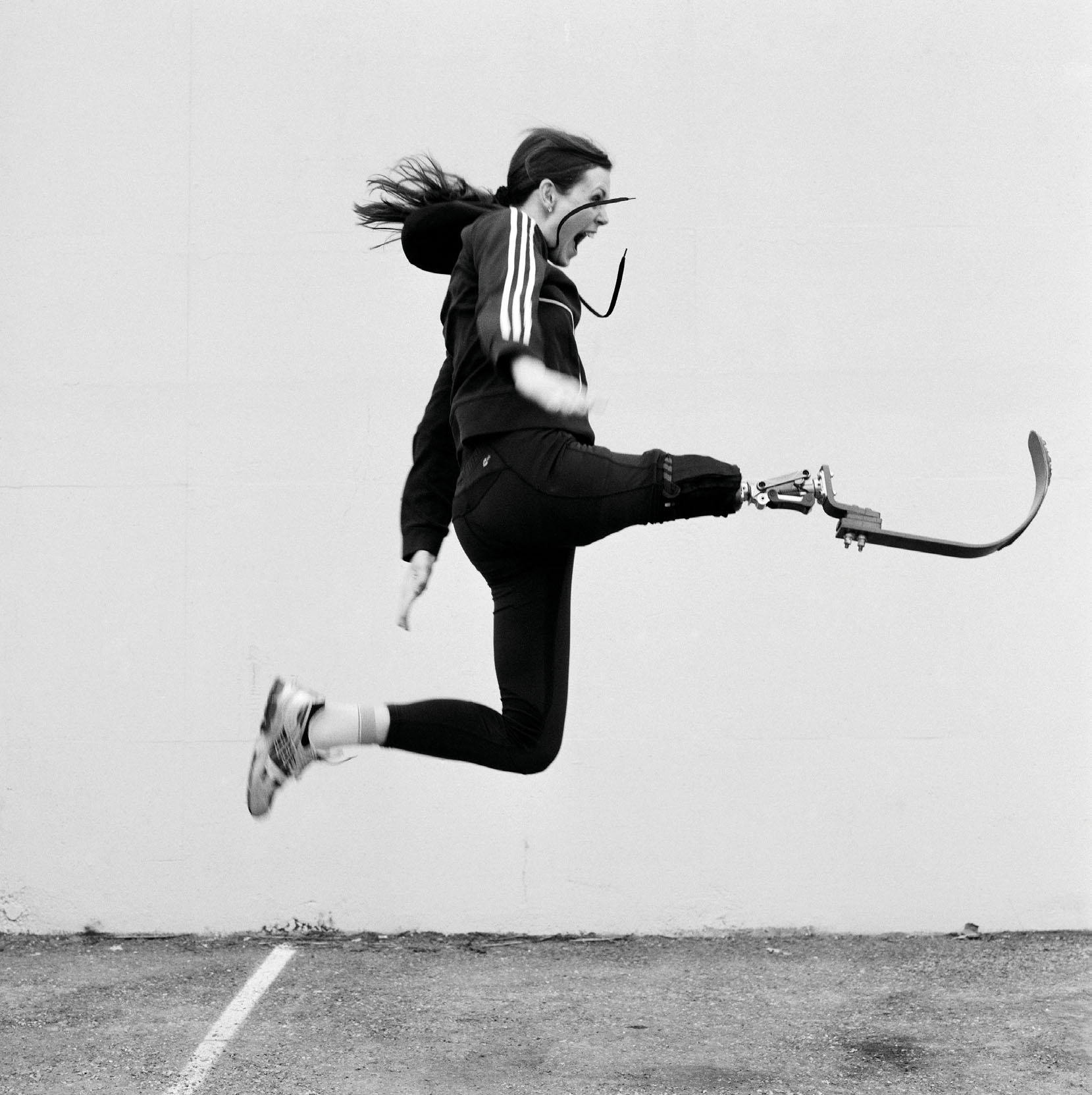 Cycling is an activity that can be performed in several areas and with many different types of bicycles. Depending on the level of activity, interests and challenges with regard to amputation, dyslexia, prosthesis or orthosis, there are many alternatives. (card, type of cycling, type of bicycle, etc.). Everything from ordinary everyday bikes, city bikes, mountain bikes, fat bikes, road bikes, hybrid bikes, tricycles, or combinations of these, can make it possible for you to ride with or without prosthesis or orthosis.
Some amputees, dysmelists and prosthesis users choose to use two-wheeled bicycles, but some also choose three- or four-wheeled bicycles, including recumbent bicycles. What one chooses depends on individual desires and needs, and what is "right" only the one who should use it knows. For more information on different options, one can look at Assistive Technology Database.no .
Amputation level does not have to be an obstacle either. Even for those who are arm amputated or have dizziness on the arms and do not use prostheses have alternatives. An example is previously mentioned in Joy of life No. 1 2017. Another example gives Skeno bike .
For some who use a prosthesis, it may be a question of whether you should have your own bicycle prosthesis (activity prosthesis), adapt a spare prosthesis or use the everyday prosthesis. Adjustment of the sleeve, adjustment of the prosthesis and correct selection of components are important elements to consider in this choice.
There are several different types of sleeves depending on the level of amputation and what activity you are doing. For thigh amputees who use a MAS sleeve, the "ear" that supports the seat bone can often come into conflict with the bicycle seat and create challenges. The choice of liner and attachment to the prosthesis varies is also important. It is important to be aware that cycling over a longer period of time can lead to a somewhat unfamiliar load than the one you have on a daily basis when wearing the prosthesis.
For some, it works well to use the everyday prosthesis, where some use vacuum solution. For some, this can be a problem with the formation of heat, sweat and the use of the muscles to which the liner and sleeve are attached. This can then lead to the prosthesis "slipping" and in the worst case falling off, especially during more demanding bike rides and training sessions. Liners that are attached to the sleeve with a pin lock can therefore be a good alternative. However, for thigh prosthesis users, this can give an unpleasant "suction cup" effect at the end of the stump. This can be counteracted in part by using a solution with a pin lock with one or two vacuum rings.
A good tip is to start by using an exercise bike or spinning bike. It can be an advantage to try a little ahead on what challenges you experience along the way and what alternative solutions are available. Feel free to talk to other experienced users on our facebook group as well.
If you use a prosthesis, it can be an advantage to try to attach this (or these) to the bike with some form of mechanism (strap that can be tightened, velcro, click pedal or similar). When using a regular two-wheeled bicycle, it can also be an advantage to have the seat adjusted down a little lower than you would normally have it, so that you can try your hand at the bike and practice starting, turning and stopping.
If you need activity aids, you can read more under " rights after amputation " and "activity aids".
Below you can see a video of road cycling using a thigh prosthesis. (The prosthesis user uses a simple mechanical knee and a MAS sleeve without an ear, as well as a liner with 2 seal rings and a spike). Do you want to contribute input to your own experiences with activities others may want to read about? Contact us and provide input info@momentum.nu.