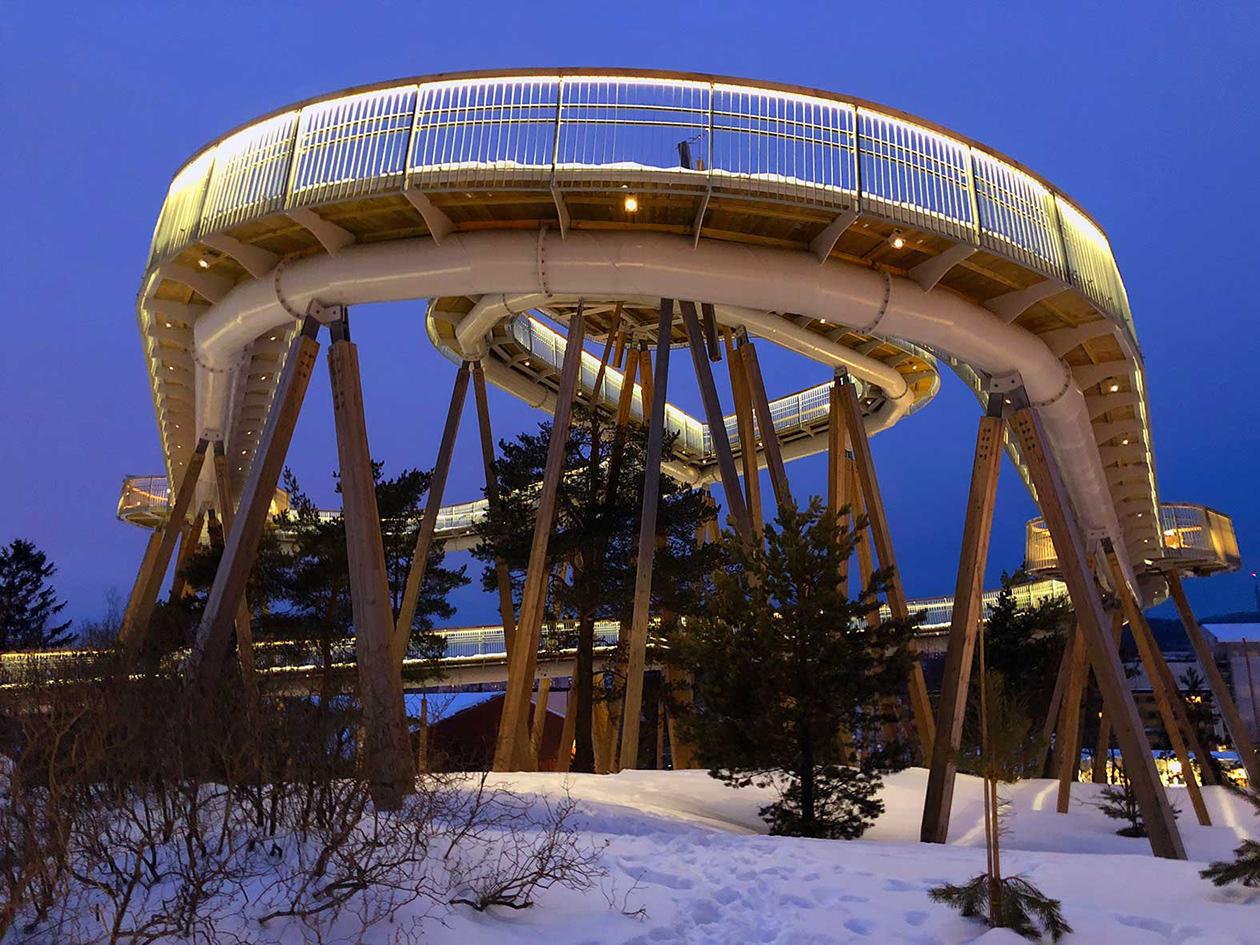 Maybe rather nice than downright nice, the opinions can be many and divided. But regardless, the roller coaster-like construction Stovnertårnet in the forest edge east of Oslo offers something new.
The tower, which was opened to the public last autumn, offers a view of Groruddalen in the direction of the Oslo Fjord – and it is universally designed:
It is accessible for pedestrians, wheelchair users, pram trolleys…
Between the treetops
The construction offers a 260-meter-long walkway and runway that winds between the treetops with a non-deterrent steep climb up to around 15 meters in height.
Breathe a little fresh air, feel a little wind in your face, feel free to enjoy brought food and drink on one of the benches on one of the viewing plateaus…
Yes, get a feeling that the public sector has spent a couple of tens of millions of kroner on an offer for those who day or night – without having to buy a boarding pass – will experience something new and different.
The tower is just over a kilometer away from the metro station at Stovner, which is a 20-minute metro ride from central Oslo.
The bird's flight…
The architectural firm Link has played a key role in the design of the tear. On its website, the company writes that "the design of the tower is inspired by the bird's flight into the air where the plateaus are their bird nests."
fd