Christmas table in Momentum South-West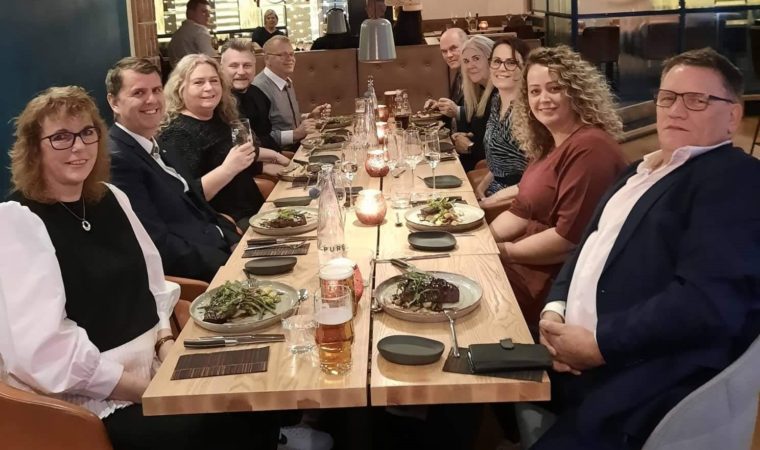 Left side: Erna, Petter, Vivian, Ivar and Finn Åge – Right side: Will, Silje, Elin, Bjørg and Arild The Christmas table weekend started with an informal hamburger dinner in Restaurant Roast at the hotel with those who had arrived on Friday. We enjoyed ourselves for many hours around the round table in the restaurant, and […]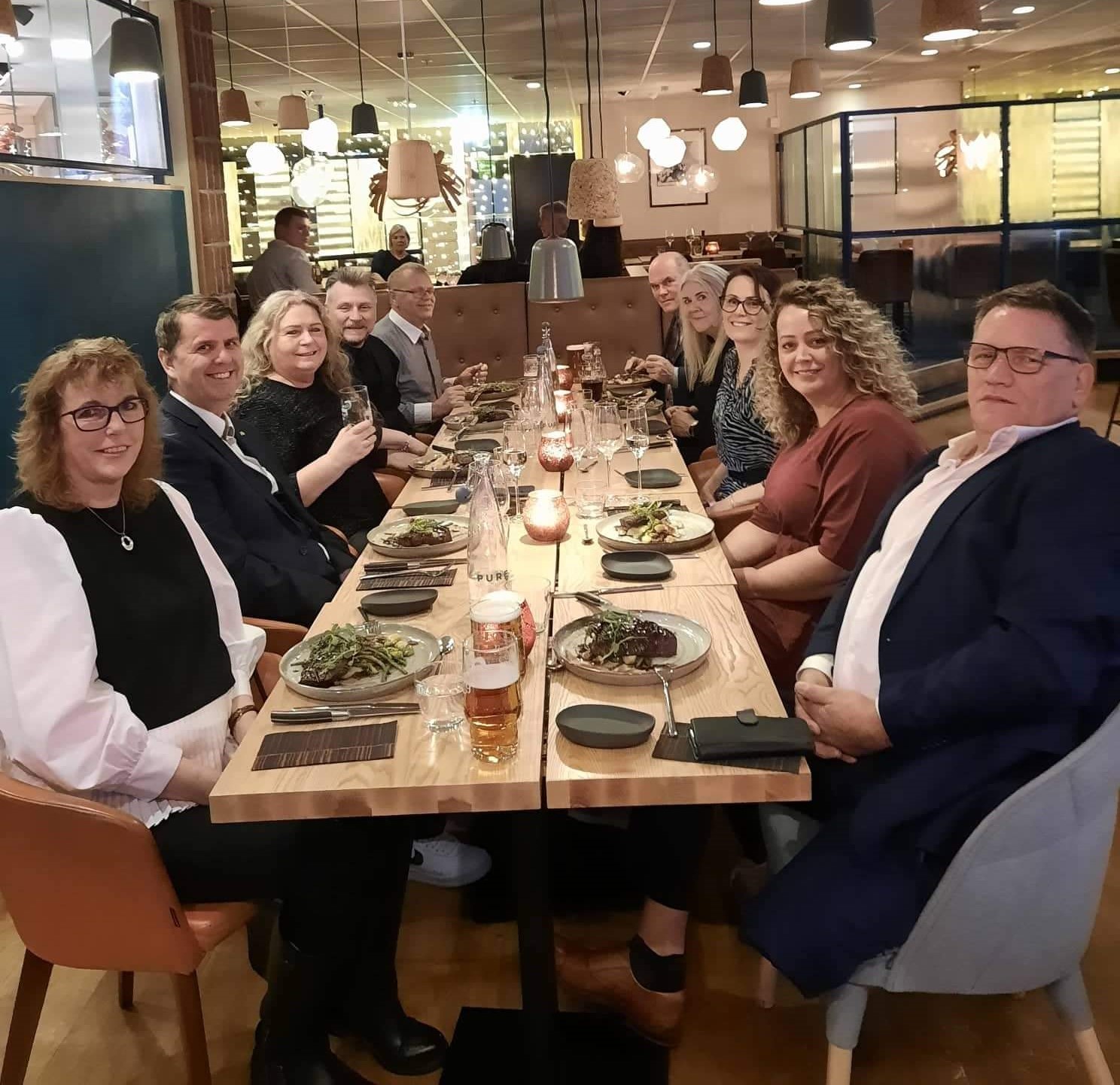 Left side: Erna, Petter, Vivian, Ivar and Finn Åge – Right side: Will, Silje, Elin, Bjørg and Arild
The Christmas table weekend started with an informal hamburger dinner in Restaurant Roast at the hotel with those who had arrived on Friday.
We enjoyed ourselves for many hours around the round table in the restaurant, and the good conversations flowed easily around the table. We smiled and laughed a lot at many good and less good topics.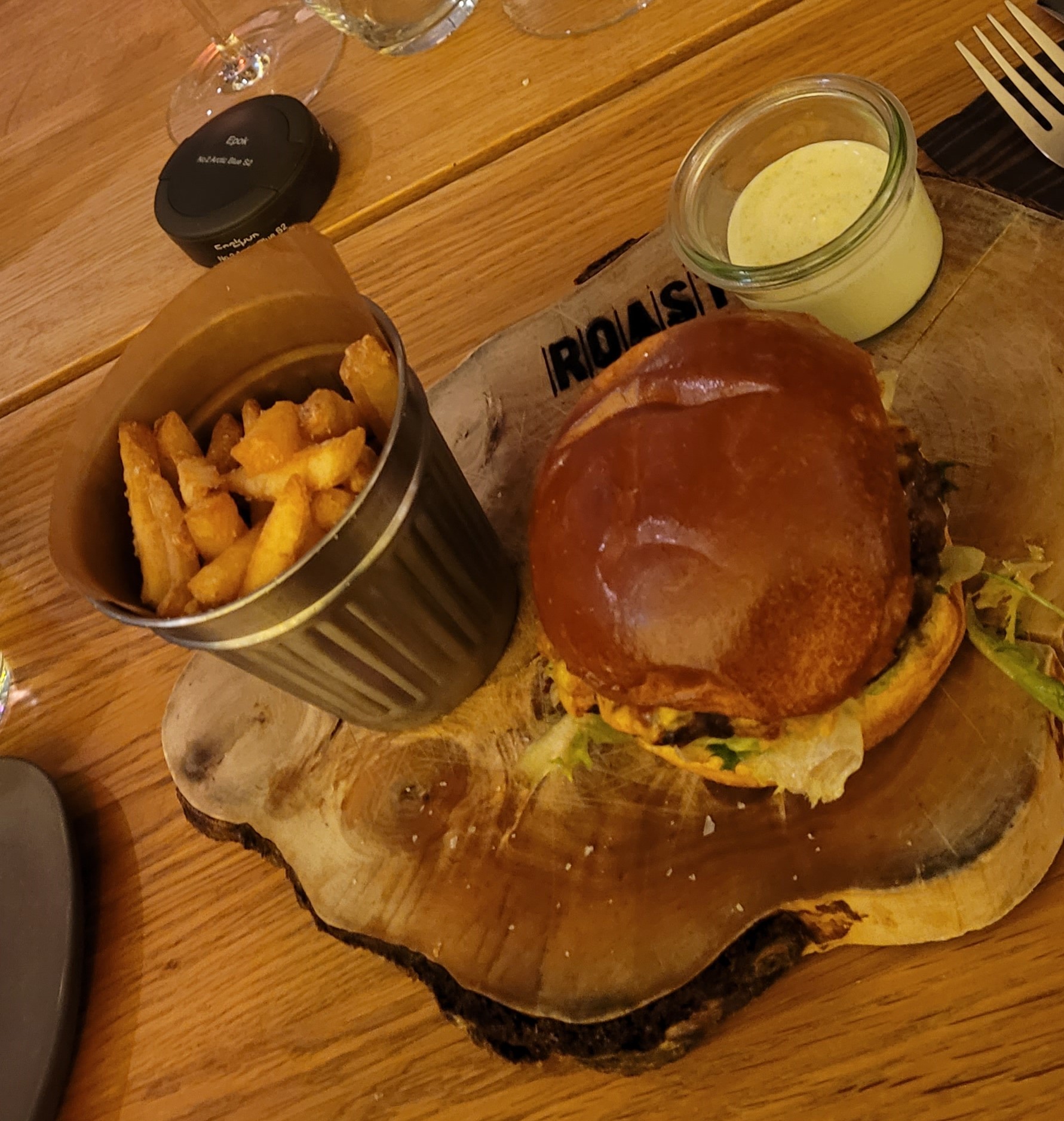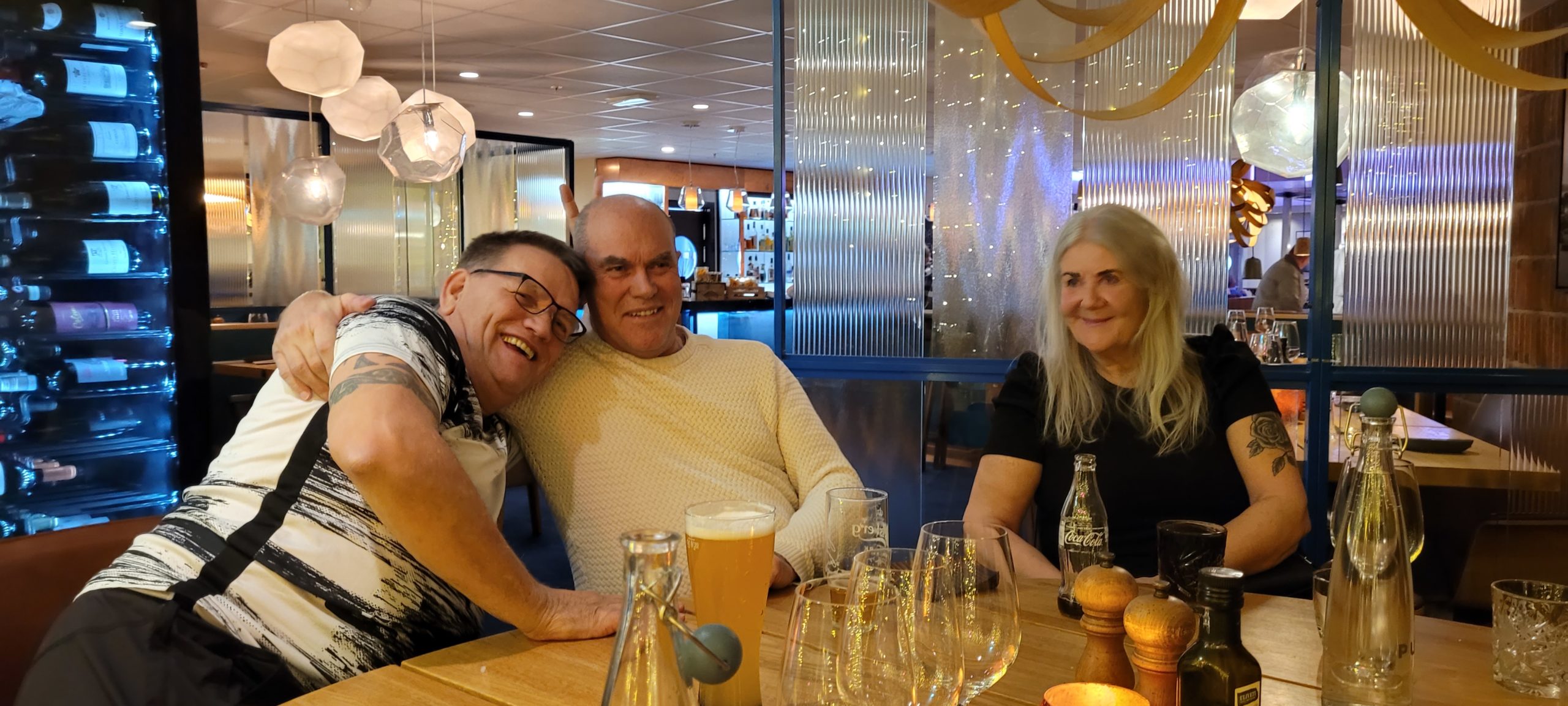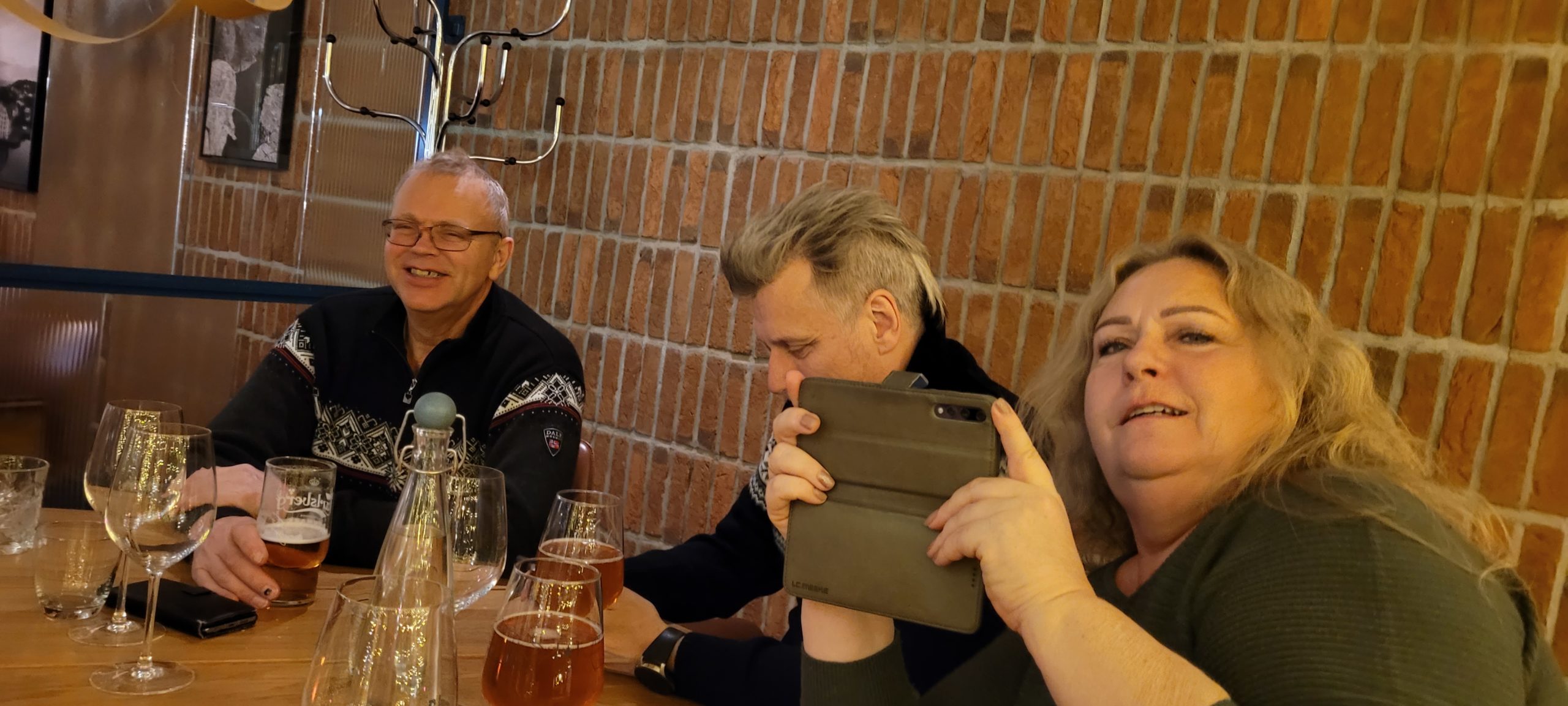 Saturday morning it was time for breakfast, it was eaten in several rounds from 9 to 12 After breakfast there was a walk in the center for some of us while others went shopping.
Saturday night it was time for Christmas dinner with good food, the following menu was served:
Appetizer: GRILLED SCALE SHELL
Served with cauliflower puree, soy butter and pomegranate.
Main course: GRILLED DEER FLAT BEEF
Butter-fried Brussels sprouts, asparagus beans, bacon, rosemary sauce and potato cream with chestnuts.
Dessert: CHOCOLATE GANACHE
Served with raspberry sorbet and pistachio croquette.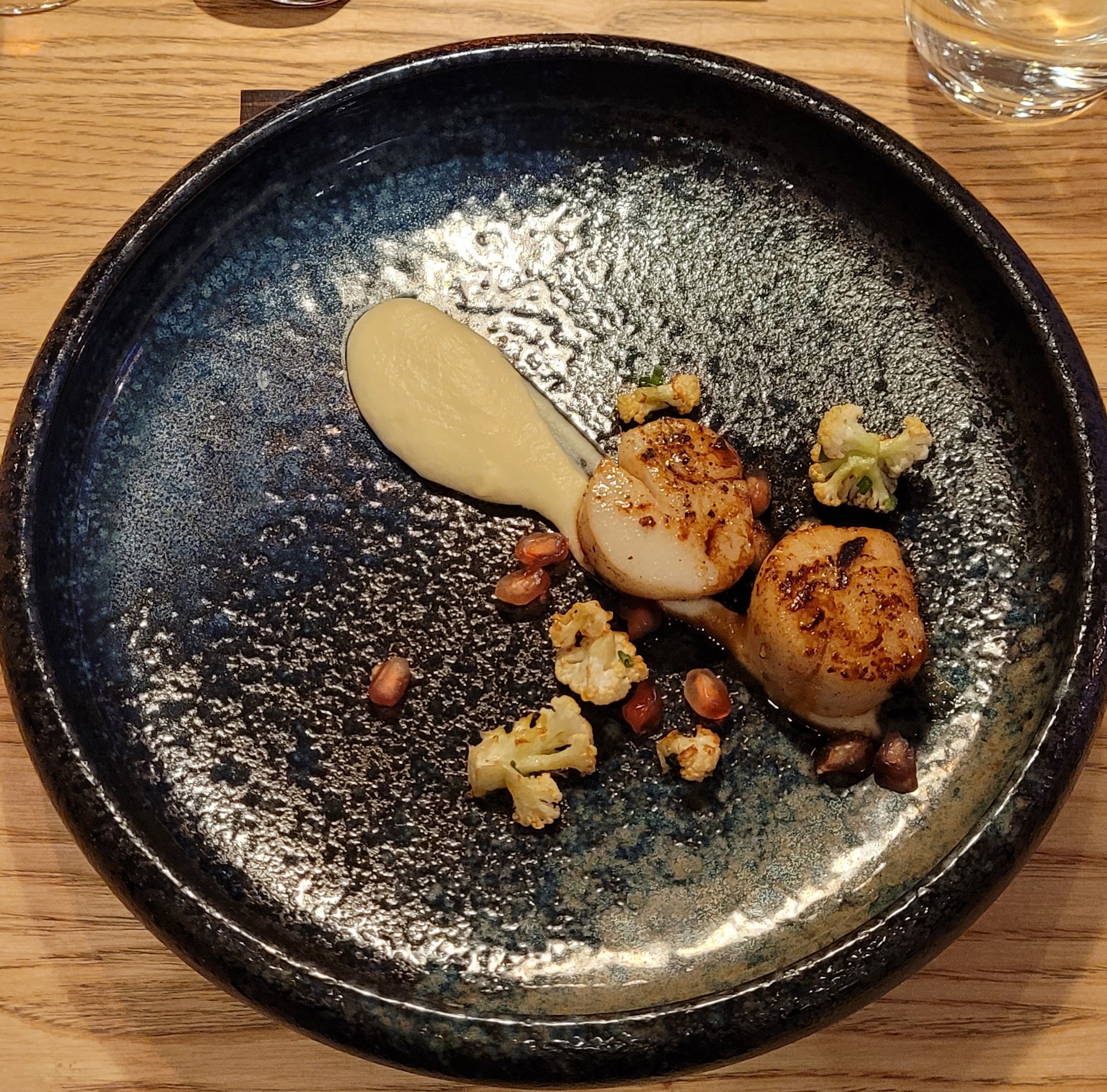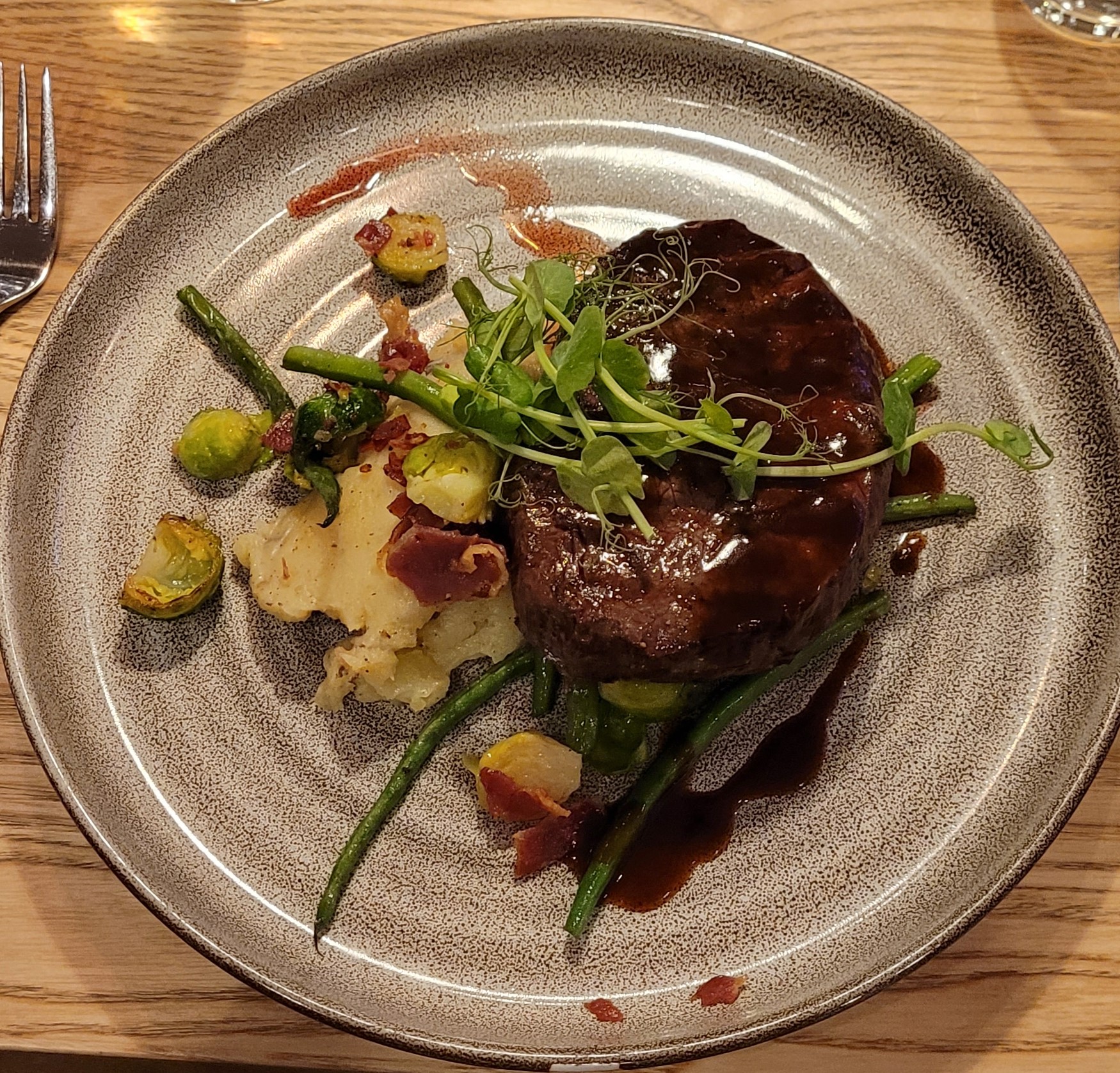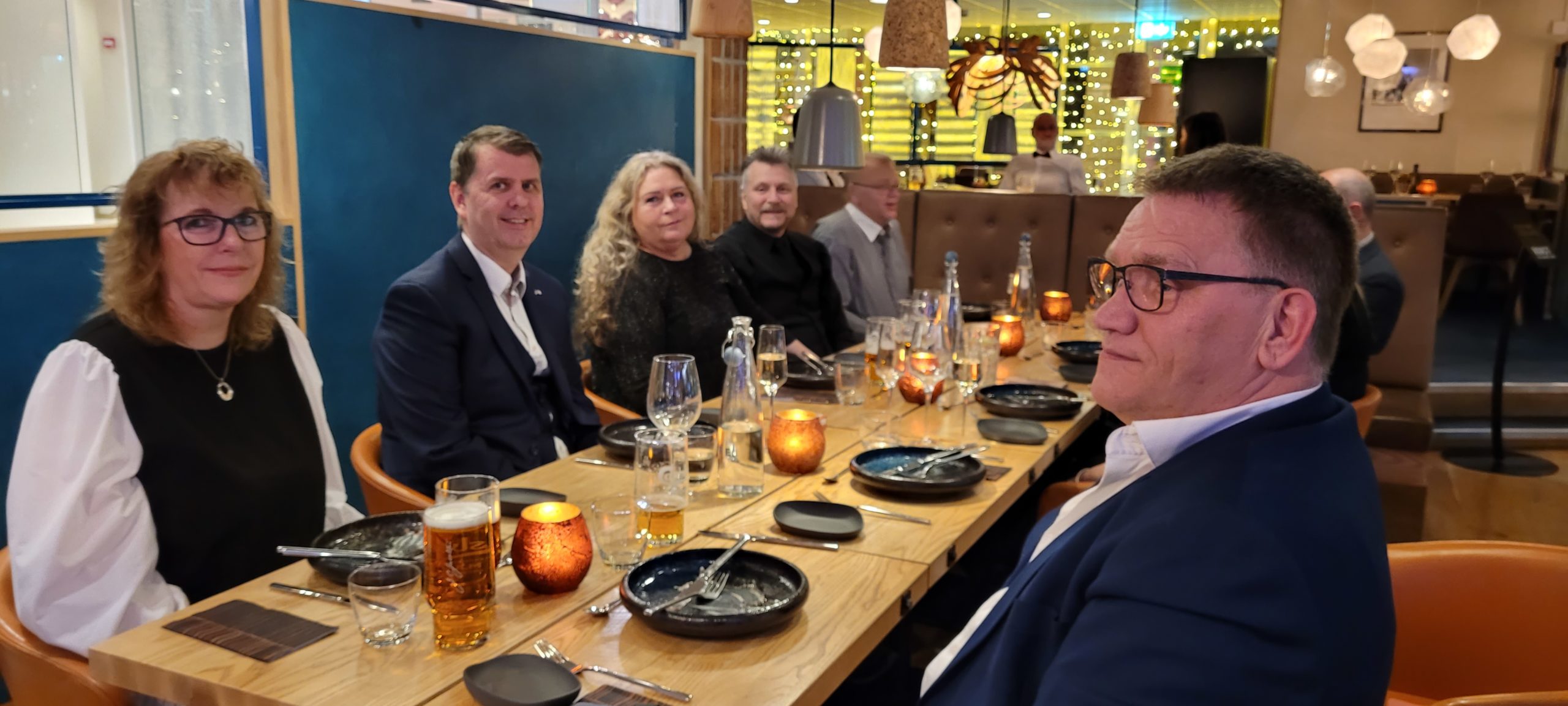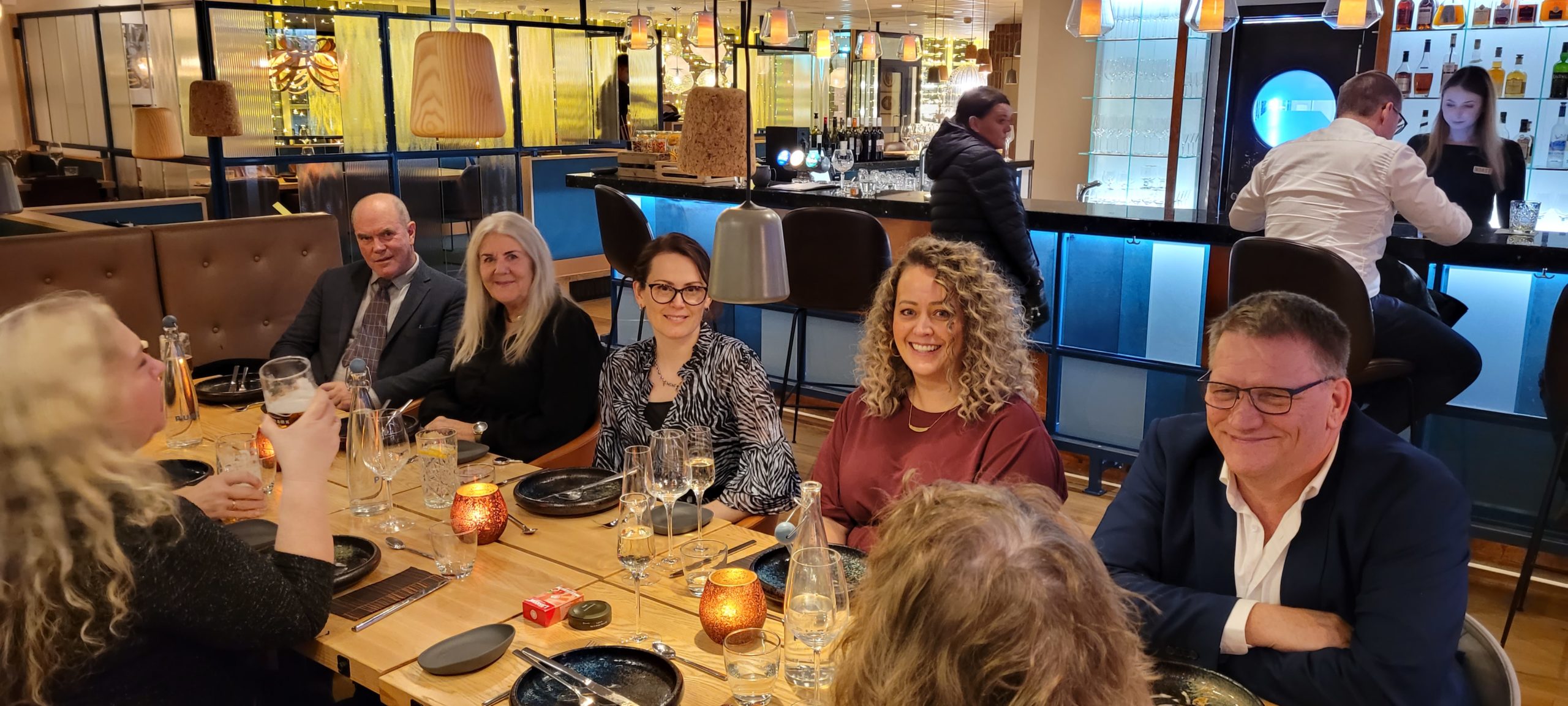 After dinner we moved up to the same round table we sat on Friday, here we enjoyed many hours of stories, jokes, good conversations, play and fun.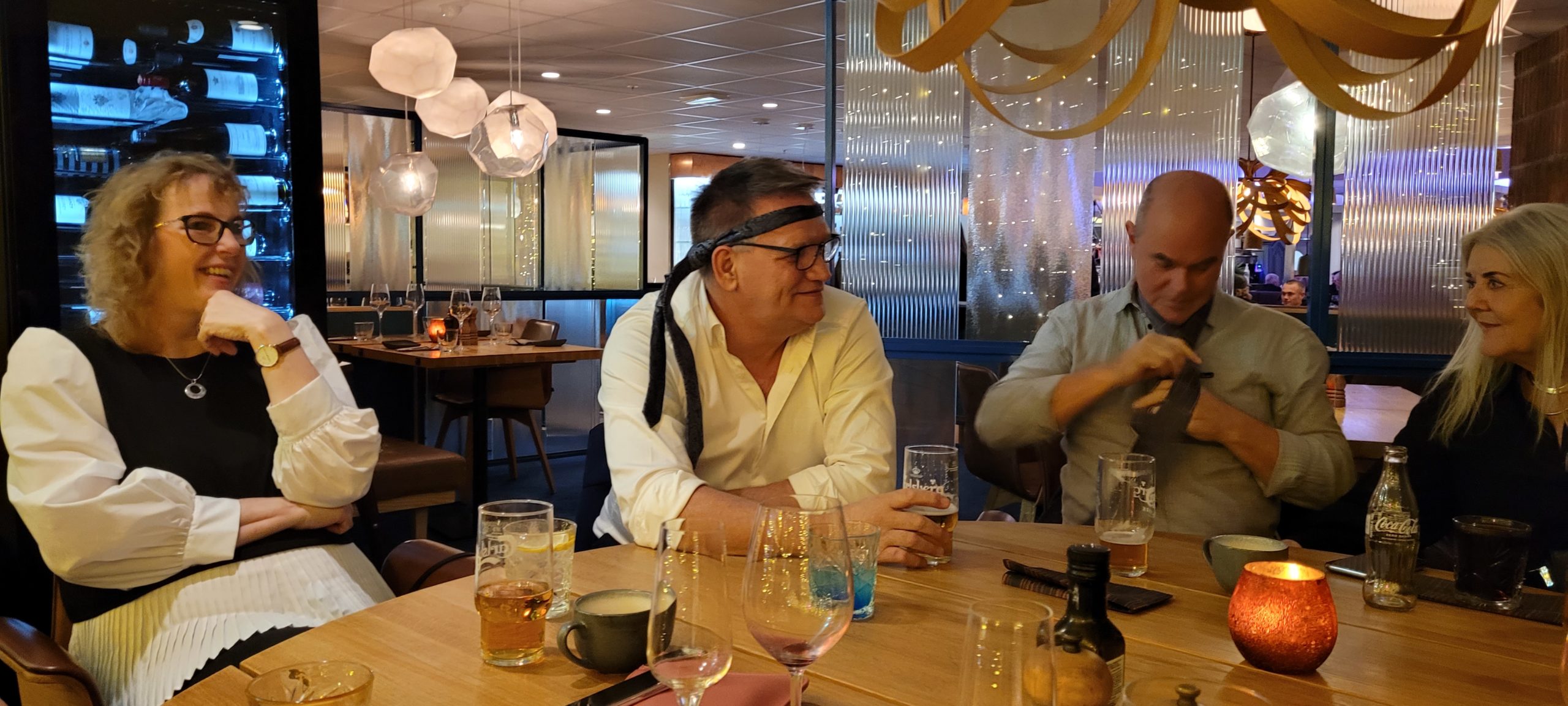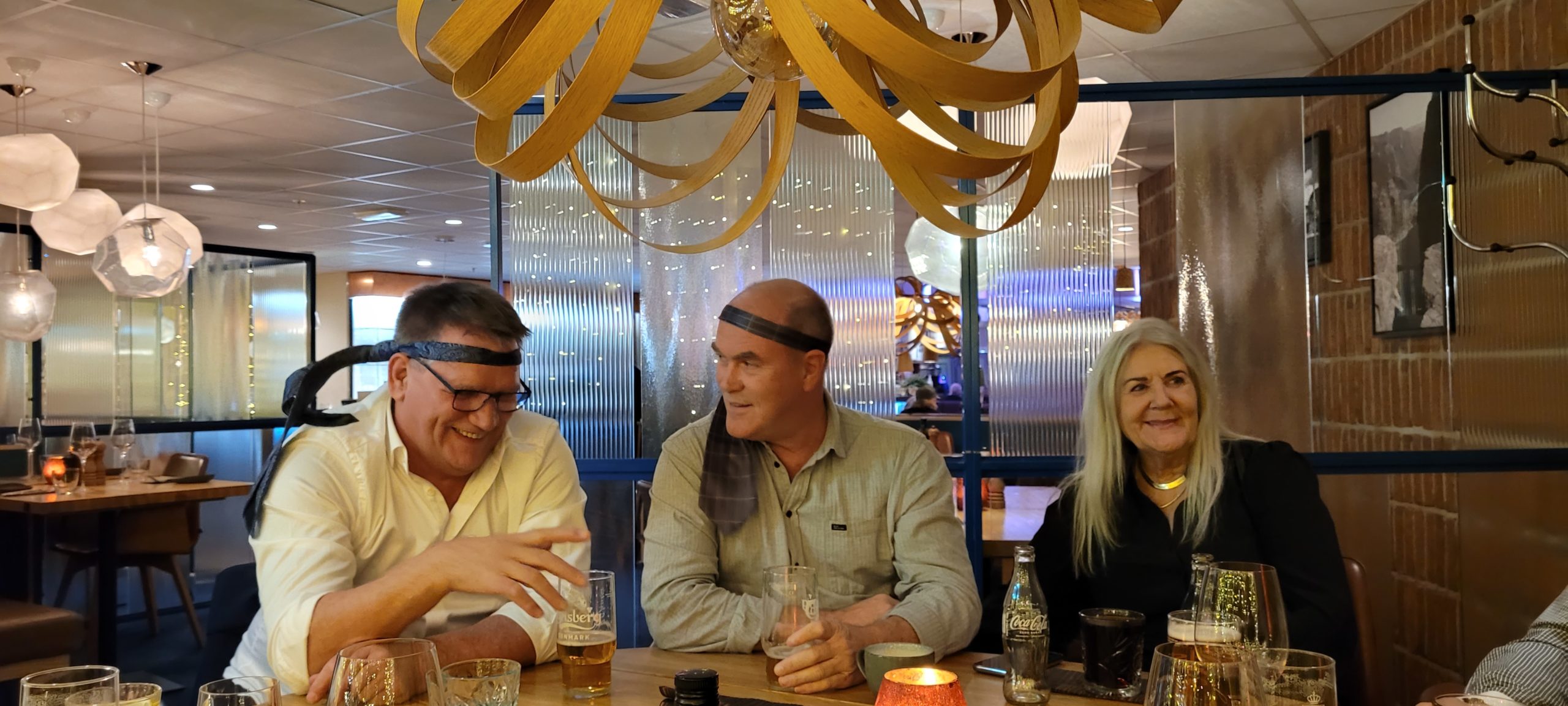 Many thanks to everyone who came and made the weekend a fantastic Christmas table weekend for Momentum Sørv-Vest.
Regards
Petter and Silje