For those who have recently had an amputation
Information for you who have recently had an amputation or your relatives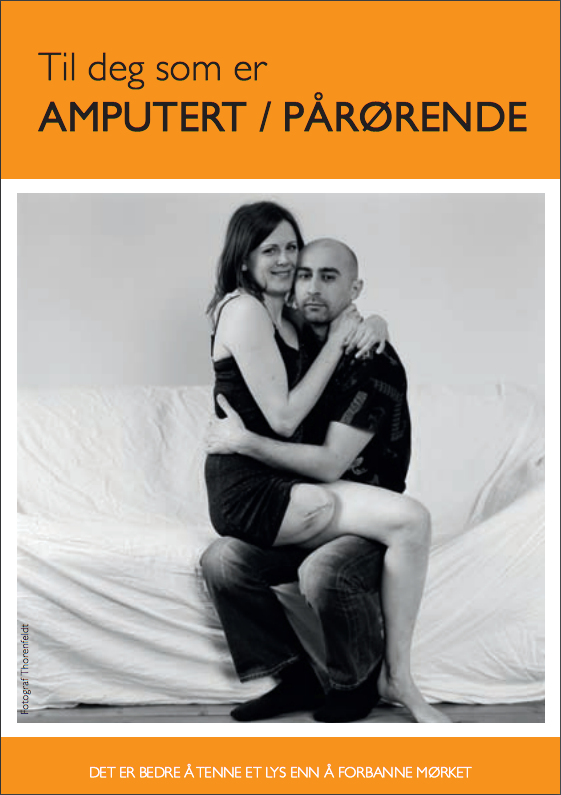 Amputation is tough for most people
It is possible to grow as a person despite adversity and difficulties. Most people experience amputation as very tough, but eventually you will discover that it becomes easier for you and your loved ones to cope.
We at Momentum have experienced the same as you and yours. We would like to help you put grief and loss behind you, regain your joy in life and look forward to a better everyday life – because it will come!
The information has been created by prosthesis users and their relatives, with assistance from healthcare personnel. The aim is that you can benefit from our advice and experience. Momentum's peers are experienced prosthetic users and relatives, and we are ready to contribute through visits and conversations. There is a lot of inspiration here for you who have recently had an amputation!
Challenging for relatives too
For those of you who are next of kin, there is also a lot of new things to deal with. At first you may think that everything is chaos and that it feels unreal. After this you may react with helplessness, emptiness, anger and a wealth of negative emotions. It is completely natural.
The important rehabilitation
The aim of rehabilitation is to make you – whether you are an amputee or a relative – feel like a whole person again, and to be safe and happy. This naturally requires a lot from you, but there are also many others who are ready to help you. Therefore, it is important that you are open to advice and help from others, both from those closest to you, different types of professionals and people who have been through the same thing as you.
Feel free to contact us !
Helse Bergen has created a page with an overview of various things in connection with rehabilitation that can be read in addition to the information we have published on these pages:
Leg amputation – rehabilitation at Physical medicine and rehabilitation – Helse Bergen (helse-bergen.no)