Inspiring and encouraging peer work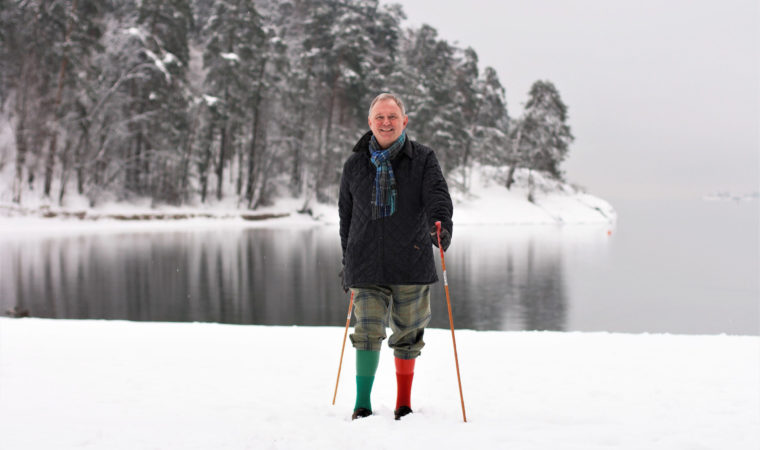 Photo: Marte Nordahl – Peer work is about inspiring and encouraging people to master life in the best possible way. As a graduate student in Scotland in 1986, Nils-Odd and his student friends were to celebrate that their first exam was over. As he got out of the taxi on his way to meet the […]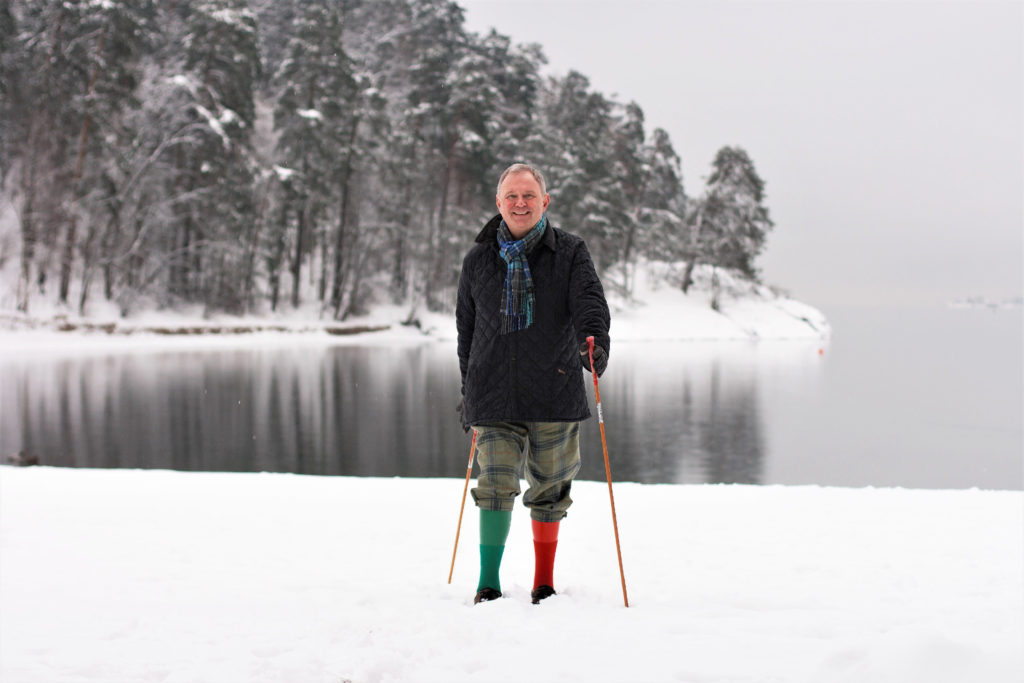 – Peer work is about inspiring and encouraging people to master life in the best possible way.
As a graduate student in Scotland in 1986, Nils-Odd and his student friends were to celebrate that their first exam was over. As he got out of the taxi on his way to meet the others, he was hit by a drunk driver who forced him to amputate both legs.
Nils-Odd was clear that it was no use crying over spilled milk. What had happened had happened.
– Instead of spending my whole life being bitter, it has been more important to concentrate on the fact that I survived and thus got a new chance in life. It is much more useful to allocate time to what you can do something with, he says.
Started up Momentum
In 1996, Nils-Odd, together with four others, founded Momentum, which remained a driving force for many years.
– Finding quick answers to questions after the amputation and knowing how life can work, was the driving force behind starting Momentum. It was an acknowledgment that it was very difficult to stand alone with all the pain the accident caused me. Most people, even those with strong resources, can benefit from inspiration and help in a crisis situation.
A credible peer
– Presence above each other is very important. Also to avoid sitting alone with a thousand questions and wondering how life is going to go.
– Bringing out examples of people who have done well is extremely important and inspiring. Like talking to others who have been through something similar, is both genuine and believable. The fact that a healthcare professional says that it will work out does not give the same credibility.
Help of the best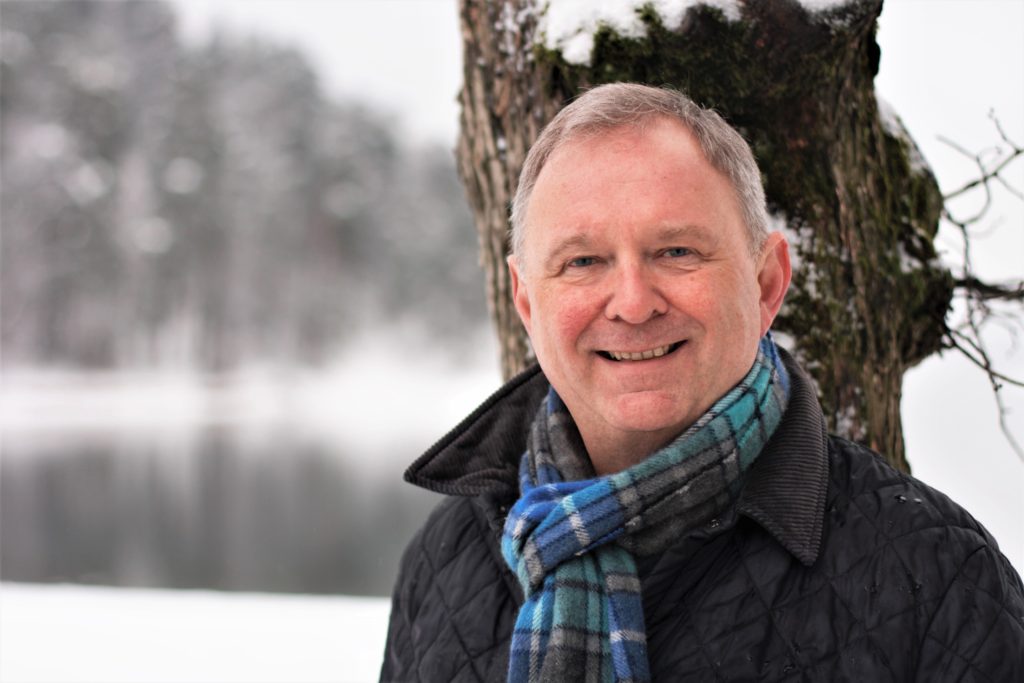 Nils-Odd got Paul Hagen with him early. Together they started by making contact with the best minds in peer work. Among other things, they contacted the rheumatism association and the breast cancer association, and told about their need to build up their own peer work.
– We invited people who ran the peer education from there to courses on Hurdalssjøen. A skilled lady from Trøndelag pointed out that the peer had to have a similar diagnosis for the work to be perceived as credible. She was also clear that we had to start the work ourselves. So in the beginning, we hired her and others to help us, until we were ready to build something of our own.
External speakers
In the beginning, they received good help from externally hired speakers from other organizations. Also from FFO.
– Eventually we figured out how to develop the peer work. We started by inviting everyone who was interested in peer work to meetings, and then arranging courses. Furthermore, we received the course, tested and developed guidelines. We then informed about the peer work to hospitals and rehabilitation centers with amputees.
– To succeed with the work, it has been absolutely crucial to create trust and understanding among health professionals. It is necessary that they understand that peer work is an important resource that motivates and inspires patients. There are many examples of people recovering much faster after conversations with a peer, he says.
Presence towards the user
– The people responsible for the peer course have in all years chosen who is best suited to proceed as a peer. The selected commit to the guidelines that are included in the peer work.
Nils-Odd emphasizes that in order to be suitable as an equal, it is important that the person in question thinks positively and has worked on a relationship with their own history. The peer should be present for the one who needs encouragement. In addition, the goal is to find out how they feel and where they want to go in life. It's a lot about asking the right questions, answering questions and motivating.
Processing and reorientation
– Peer work helps you get started faster with processing and reorientation, after the first stages of grief with shock and reaction. When the patient is ready for it, it is therefore advantageous to have a peer conversation as early as possible. For those with a planned amputation, it is beneficial to have a conversation in advance, he says.
– Likewise, it is very useful to talk to a peer who has a similar amputation or diagnosis. For us amputees, it is also important to have someone to talk to later in life.
Rehabilitation starts in the head
Nils-Odd emphasizes Momentum's important message, «it is better to light a candle than to curse the darkness». The message says a lot about which attitudes help you in a constructive direction.
– Responding rationally to the situation you are in helps a lot. Health professionals say that rehabilitation starts in the head, and that is quite right. If you ask yourself what can make life better in the future, you will probably master the situation as well as possible.
Balance in everyday life
– The most important thing is that the person becomes the best version of himself. Then it is important to find out what gives you a good life. Those who have the prerequisites to be able to use a prosthesis usually want to make it work as well as possible. Some would prefer a wheelchair for medical or other reasons. For some, a combination of dentures and wheelchairs will be the most optimal.
– If you are an active prosthesis user, you put a lot of strain on your body. Therefore, it is crucial to find a balance so that you can relieve the body. It is important that you have ambitions, but also do not drive yourself too hard. Each individual must find a balance that works for themselves.
Fixed visit agreements
Nils-Odd is concerned that the association should respect rehabilitation centers and the hospitals' routines and tasks. Therefore, they take care not to be intrusive.
– Peer work should first and foremost encourage and motivate the patient. Therefore, we have gradually entered into regular visitation agreements with many institutions. Our goal is that all inpatient amputation patients should be encouraged to have a peer interview when they are admitted to an admissions interview. We have seen that many institutions, especially rehabilitation centers, think it is important that they feel that such a conversation is reassuring. That is why we have developed the Momentum envelope with a short letter and a booklet that tells about the peer service, Nils-Odd states.
Touched and grateful
Nils-Odd has recently met patients who do not receive information due to strong painkillers. They often have many thoughts swirling around in their heads and a lot of new things to deal with. Therefore, he is careful to visit them several times.
– In November, I was called by Ullevål hospital who wanted a peer call immediately. We agreed on a time later that day. At the hospital, I met a person who was relatively newly operated on and veiled due to the severe pain. Although he was tired, tired and inattentive, the person greatly appreciated the conversation. He was very moved when he understood that I came to visit of my own free will to encourage him, he says.
Adequate information at the hospital
– To continuously inform about the peer service is very important. The employees at the hospitals have plenty of tasks, which makes it advantageous for us to help simplify the work. Therefore, it is necessary to establish good routines.
– When patients transition from the acute phase into rehabilitation, the peer often has a better time during the conversations. Since people are not in hospital for the same length of time, the most important arena is rehabilitation. Therefore, it is also necessary that the user receives enough information at the hospital.
Improving peer work
– To be well enough prepared for a conversation, we have moved from courses with lectures, to workshops and role-plays. Role-playing games in particular have yielded good results that prepare the peer for the roles that await them. Our goal is for health professionals to view the peer offer from Momentum as a resource. The course is arranged for all peers, especially for those who need an update.
Over the past ten years, we have improved cooperation with the institutions and entered into several permanent agreements. We have also introduced a simple and good digital system for registering peer calls online. The system is clear which contains reporting.
Many people know Momentum
Nils-Odd is also pleased to have managed to carry out several personal visits and more telephone conversations in 2020.
– It is fun to see how peer work has developed. Today, almost all the rehabilitation centers know Momentum and those who work with amputees. We have been rewarded for being committed, trustworthy and decent people. Although we have been admitted to many rehabilitation centers and several hospitals, there is still a continuous job to be done. It is important that staff remember and are aware that we exist and can be used as a resource.
A good feeling
– I always have a good feeling after a peer conversation. It is not uncommon for the first thing that meets me to be a face that shows sadness and hopelessness. During the conversation, I can see that the person I visit raises his head and that his eyes are filled with hope. Many express that they will fix the new life.
– Life is full of challenges, and amputation is one of them. The peer conversation is about inspiring and encouraging people to make the best of life, says Nils-Odd.
Read this year's first edition of Livsglede here.