Association for amputees, dysmelists and orthosis users
Are you recently amputated or a relative of someone who is?
Being able to talk to someone who has experienced the same thing as you is often the best help. Our peers can meet you where you are.
As an amputated and / or prosthetic user, you have rights and opportunities to get treatment and support to function optimally in everyday life.
Information about rehabilitation centers and orthopedic workshops, equipment and other resources

have peers who can guide and inspire you to an active everyday life!
Do you need someone to talk to about everything from prosthesis use and activity aids, hygiene and self-care, to your rights as an amputee?
We have volunteer peers who listen to you and your needs. Read stories from our peers.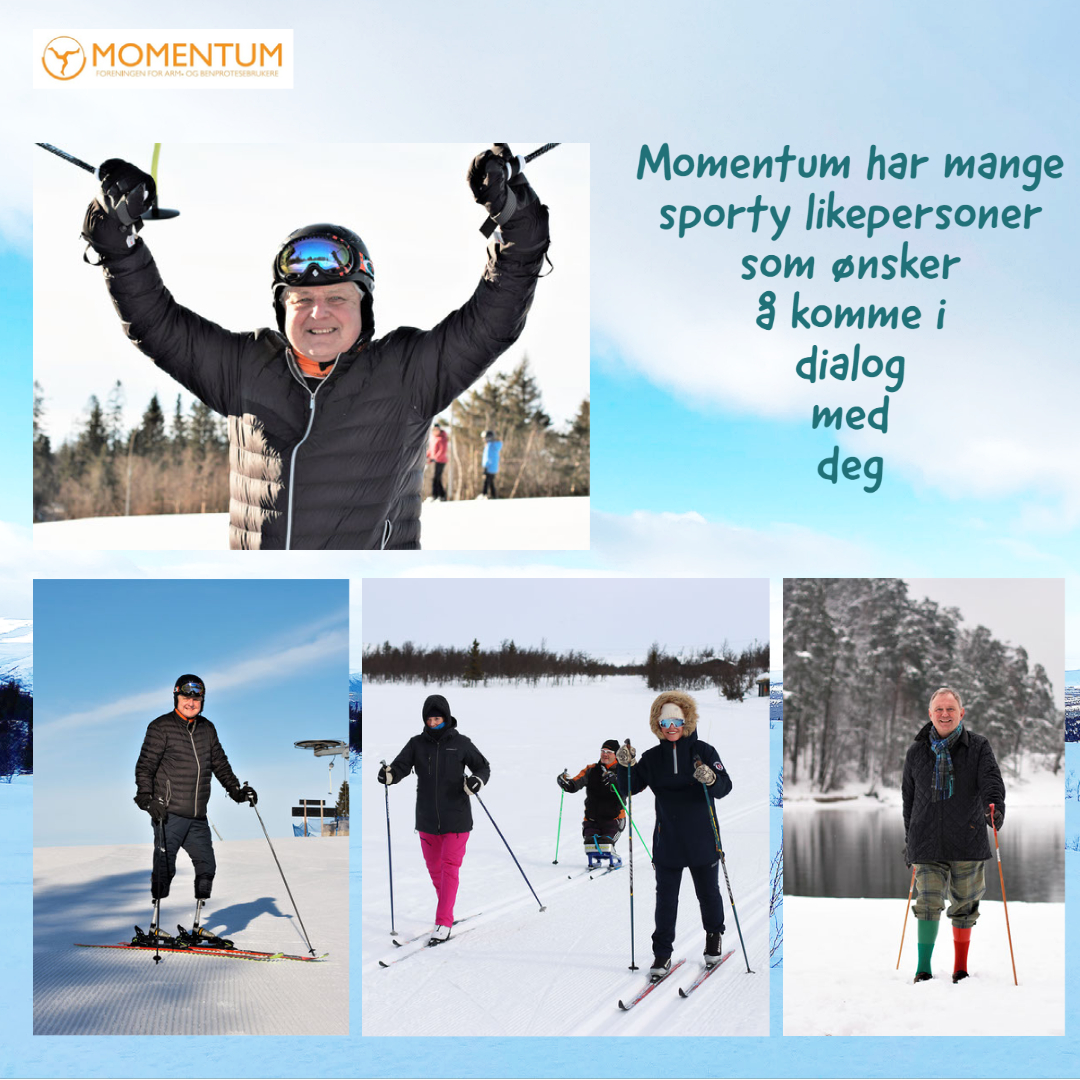 Nytt Livsglede is now on its way to print, but you can read it already now at this link: Link to...
Text and photos: Arild Bergstrøm Fantastic weekend at Filefjell for all of us. It started with a joint dinner on Thursday with socializing throughout the evening. Friday morning we woke up to fantastic weather with breakfast and preparation for transport to...
Exercise is very important for you who are amputated.
Do you want more inspiration and tips for training?
Momentum has a number of articles, films and general advice that can increase the motivation for an extra workout, or a fresh walk between dinners and parties.
Feel free to take a look at our youtube channel
Momentum Association for Arm and Leg Prosthesis Users – YouTube
Momentum works locally throughout the country through peer work and in local teams that offer social events and activities.
Nationally, Momentum works on social policy work, development of information materials, courses and coordination of projects.
Norway is a small country and much of the development in prosthesis technology, sleeve technology, surgery and much more takes place abroad. Momentum therefore participates in important arenas internationally.