Association for amputees, dysmelists and orthosis users
Are you recently amputated or a relative of someone who is?
Being able to talk to someone who has experienced the same thing as you is often the best help. Our peers can meet you where you are.
As an amputated and / or prosthetic user, you have rights and opportunities to get treatment and support to function optimally in everyday life.
Information about rehabilitation centers and orthopedic workshops, equipment and other resources

Guides and inspires you to an active everyday life!
Do you need someone to talk to about amputation and prostheses in everyday life?
We have volunteer peers who listen to you and your needs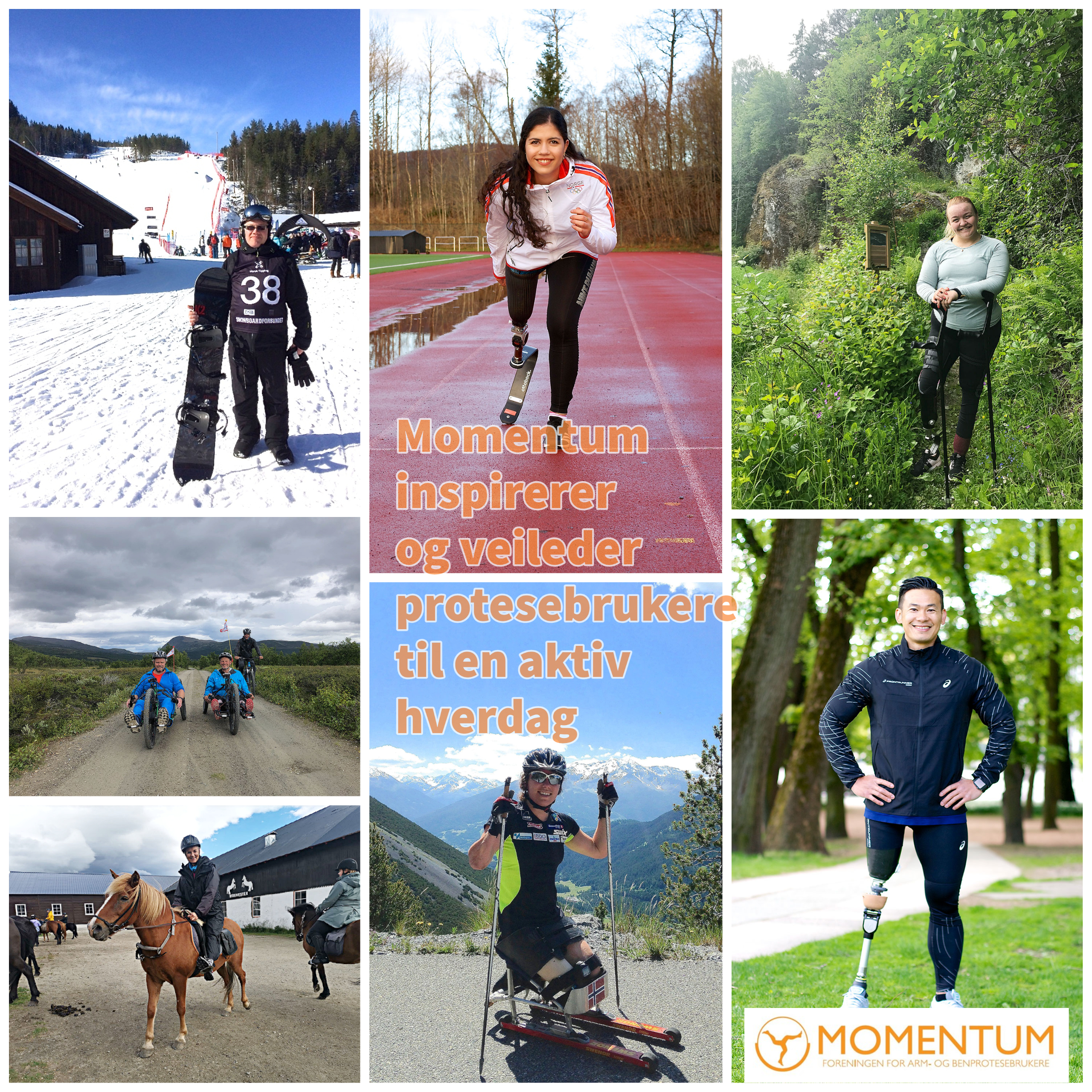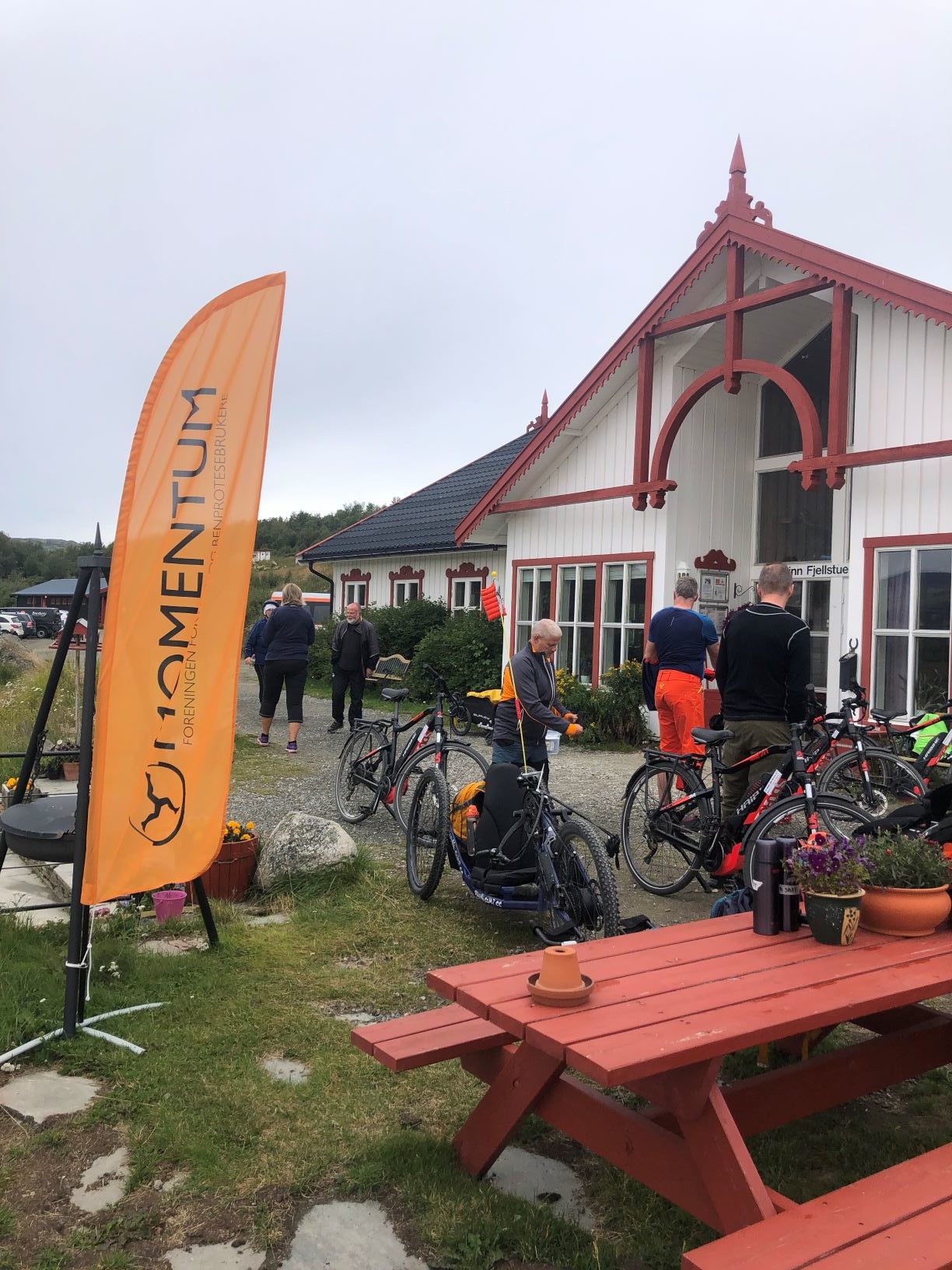 I den nyeste utgaven av Livsglede kan du blant annet lese reportasjer fra Momentum sin jubileumsweekend og den inspirerende og trivelige turen fra Tour de Dovre. Reportasjer med Sander Hegni og Gitte Flindt Hilding, vil forhåpentligvis gi deg litt ekstra motivasjon til mer aktivitet i hverdagen i den nærmeste tiden. 
Vi håper du nyter høstdagene med neste utgave av Livsglede.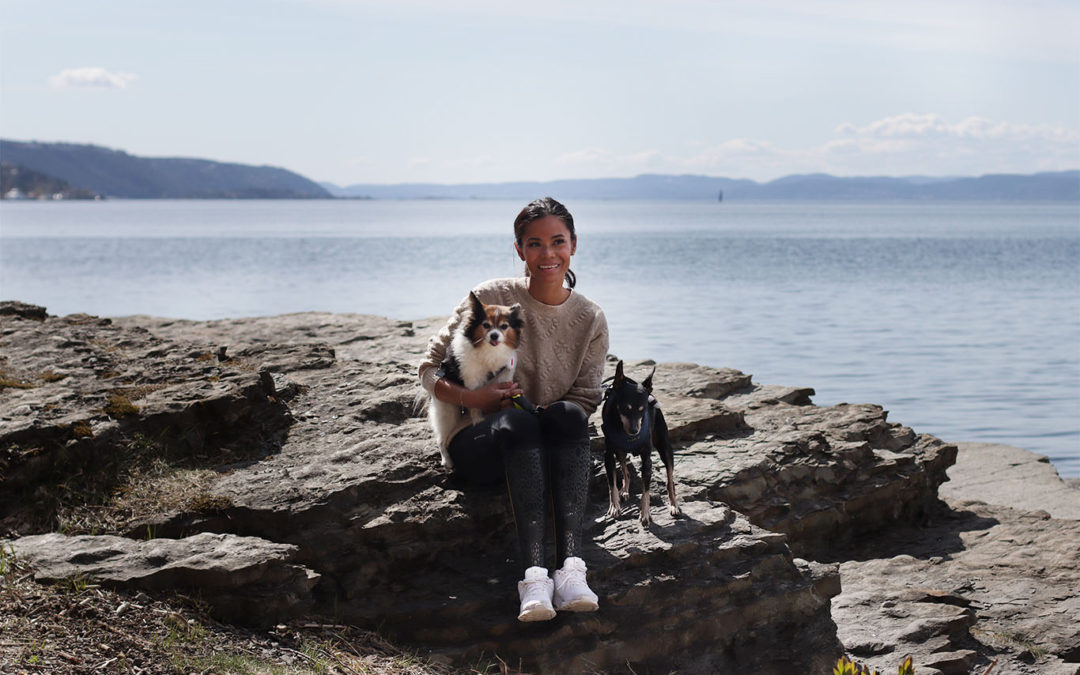 – Det har tatt sin tid å finne ut hvem jeg er utenom sykdommen min. Friluftsaktiviteter klarner opp sinnet, samtidig som jeg er bevisst på å jobbe mer med det mentale.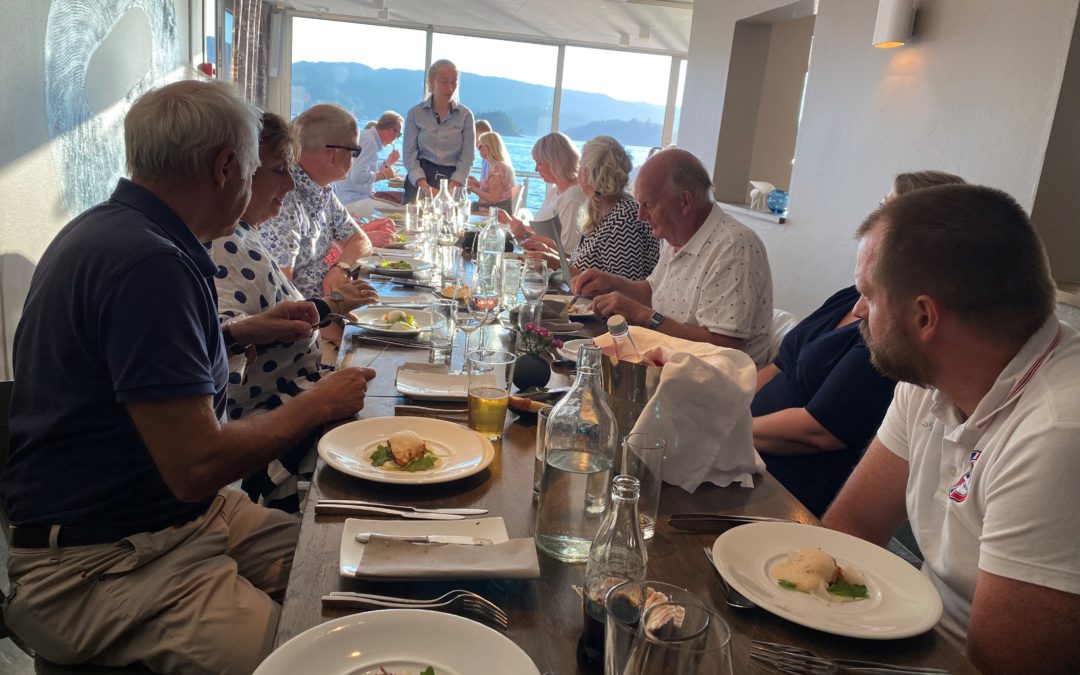 On June 1, Momentum Vest arranged a summer end at Cornelius' seafood restaurant, just outside Bergen. 11 participants showed up on the pier in lovely summer weather. From here we took the sea route with the speedboat to the islet where the restaurant is located....
Exercise is very important for you who are amputated.
Momentum works locally throughout the country through peer work and in local teams that offer social events and activities.
Nationally, Momentum works on social policy work, development of information materials, courses and coordination of projects.
Norway is a small country and much of the development in prosthesis technology, sleeve technology, surgery and much more takes place abroad. Momentum therefore participates in important arenas internationally.