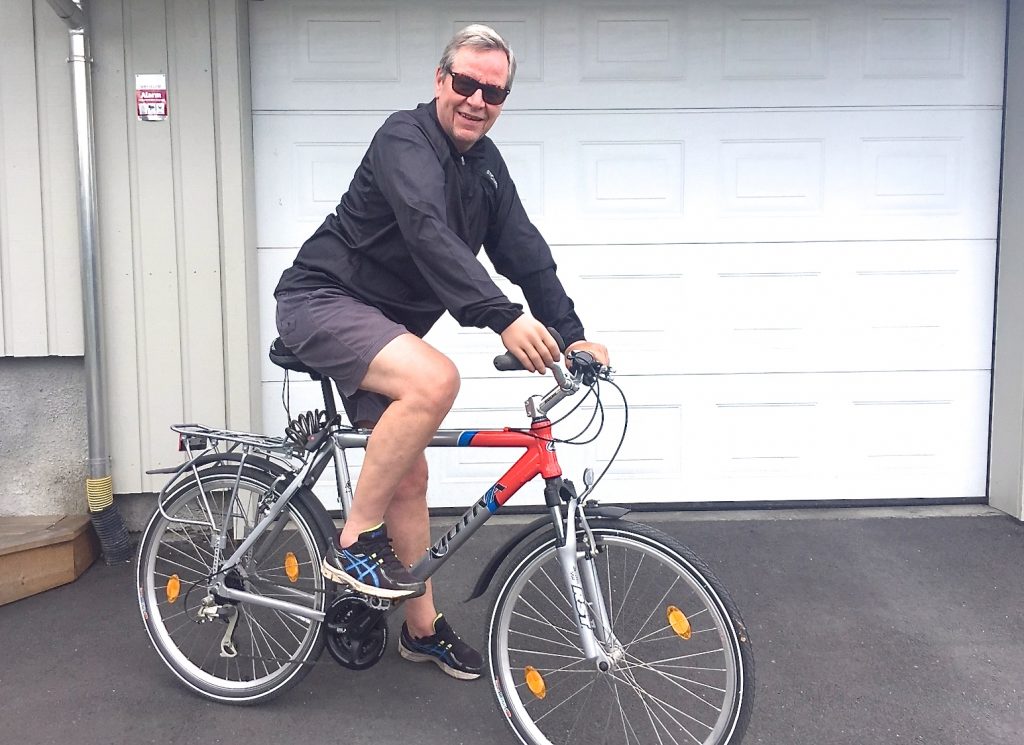 After the amputation of his right arm, Geir-Håkon had to learn to write and take the note again. Thanks to the diligent use of several arm prostheses and aids, he lives an active and fulfilling life.
Av Marte Nordahl
In November 2015, it was only a month before 69-year-old Geir-Håkon Øverby from Elverum was to retire. It had snowed and rained outside in the morning. He was about to lay down on a table for cutting, when he slipped on the slippery slope and fell straight into the saw.
– I was very lucky. There were not many inches to do before it could end catastrophically. I cut my right upper arm twice, says Geir-Håkon.
Geir-Håkon was badly injured for almost half an hour before an ambulance arrived and he drove straight to the Innlandet hospital in Elverum. He was transported by helicopter to Rikshospitalet.
Amputated the same day
Before he was put under anesthesia at Rikshospitalet, he knew that his arm could not be saved.
– Many amputations are planned for medical reasons. Due to the serious and traumatic accident, the amputation was completely unforeseen. The operation itself took place with a full team of doctors the same afternoon as I arrived at Rikshospitalet. I was allowed to keep half of my upper arm at about 25 centimeters, says Geir-Håkon.
Missed a conversation with the surgeon
He highlights the good guidance and help he received both at Rikshospitalet and at the hospital in Innlandet in Elverum.
– Secondly, I missed a good conversation with the surgeon after the operation. Right after the operation, I was offered a psychologist who I did not feel the need for. I also received good help from a physiotherapist, occupational therapist and nurses after the operation.
Early informed about Momentum
Geir-Håkon became acquainted with Momentum for the first time at the hospital in Innlandet in Elverum. Here he was undergoing wound treatment after the accident.
– One of the nurses wondered if I was interested in looking through an envelope with information about Momentum. I reacted very positively to this. In retrospect, I have heard that not everyone has received the corresponding information, he says.
Geir-Håkon joined Momentum a few weeks after the accident. He is very pleased to have been a member of Momentum for the past four years.
– In Momentum, I meet like-minded and many nice members, even though poor amputees are in a clear minority.
Visit by a peer in Momentum
Early in the rehabilitation phase, he ended up in the rehabilitation ward at the hospital in the Innlandet ward at Ottestad, just outside Hamar. On the first day, he was visited by a peer from Momentum.
– I had a very good conversation with the person and reacted positively to the attention from them.
Geir-Håkon was on sick leave for six months after the amputation. The stay in the rehabilitation department made him prepared and ready to return to everyday life.
Adapted to an arm prosthesis
After finishing his stay at the rehabilitation treatment in the spring of 2016, he was sent to the Norwegian Technical Orthopedic Workshop at Ottestad just outside Hamar. They specialize in arm prostheses.
– Here I received outstanding help in all areas. In the beginning, we spent a lot of time getting the prosthesis adjusted to the millimeter. It was very exciting to be part of the process. Eventually I got better signals into the sensors. After two months, I got an optimal and well-fitted prosthesis with a sleeve, he says happily.
Geir-Håkon is satisfied with the enjoyable result. Rikshospitalet has also managed to obtain a remnant of biceps and triceps that are attached to the prosthesis. When he nibbles on it, signals are given into the sensors in the prosthesis. Thus he manages to open and close his hand and grab things.
Minimal pain
– Right after the amputation, it felt like I had both my fingers and my arm intact even though it was gone. The feeling gradually disappeared after two to three weeks and eventually disappeared completely.
– I am grateful that I am one of the lucky ones who has experienced minimal pain after the amputation. I received only a few painkillers right after the operation. In retrospect, I have not needed more. I have minimal phantom pain, he says.
Normal and active life
Geir-Håkon was also lucky to receive good treatment and follow-up from the employer in IF non-life insurance.
– I manage to perform most activities at home, both outside and inside. I do joyful gardening where I master good rough tools such as wheelbarrows, snow plows, lawn mowers and shovels. Since I no longer have any fine motor skills in my arm, I do not receive full compensation through an arm prosthesis. Although the fine motor skills are largely gone, I am happy that I live a normal and active life. As an amputee, it is most important to look at the possibilities rather than the limitations, he says.
Active in leisure time
During the summer, he participates in tour and company orientation wearing a prosthesis. With a map and compass, in addition to a computer chip, he is not allowed to use the prosthesis as much in the business orientation. In addition, he has the prosthesis with him out in the woods.
– In addition, I have received help to rebuild a bicycle. I took my first bike rides last summer, which helped increase life activity drastically.
Geir-Håkon has previously played football and still finds great joy in the sport. He is content to watch local matches and on TV.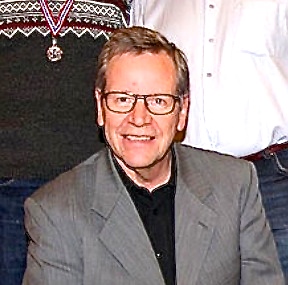 Learned to write again
As a right-hand man, Geir-Håkon had to learn to write again with the prosthesis.
– Together with the occupational therapists, I first started practicing drawing squares and lines. When I mastered it, I switched to writing letters. It was a great transition to learn to write again.
– I also had to buy a new electric car with automatic transmission. Thus, I also had to take the note again. The drive-up went very well. A few rebuilds were made to the car. Afterwards, I have driven 50 thousand kilometers. The car trips give me a lot, he says.
Trade union representative and board member of Momentum Innlandet
Geir-Håkon has also been elected as a shop steward in Momentum – in addition to being acting deputy chairman of Momentum.
– The work gives me a lot. I myself want a greater commitment among many members. It is also beneficial to be able to involve relatives to a greater extent. I think it is a pity that many amputees live a passive life. With increased commitment, I hope for increased support and more members. In addition, I want Momentum to be a large and strong association for the whole country, he says.
He highlights the low membership of 15 percent among arm amputees. Geir-Håkon emphasizes that he wants a greater focus on the arm.
Peer support
Geir-Håkon trained as an equal right over the New Year. At the rehabilitation department at Ottestad, he has already had his first peer conversations. Since there are generally few arm amputees, he is not there as often.
– The conversations were very rewarding and it feels natural for me to get there, he says happy.
It is important to look forward to life
– It is important to look bright on life when you have amputated. Many can sit in the deepest darkness and with the heaviest thoughts. No amputee should feel alone with such challenges. The membership and involvement in Momentum is very meaningful. Getting in touch with peers is crucial for maintaining a good quality of life, says Geir-Håkon.