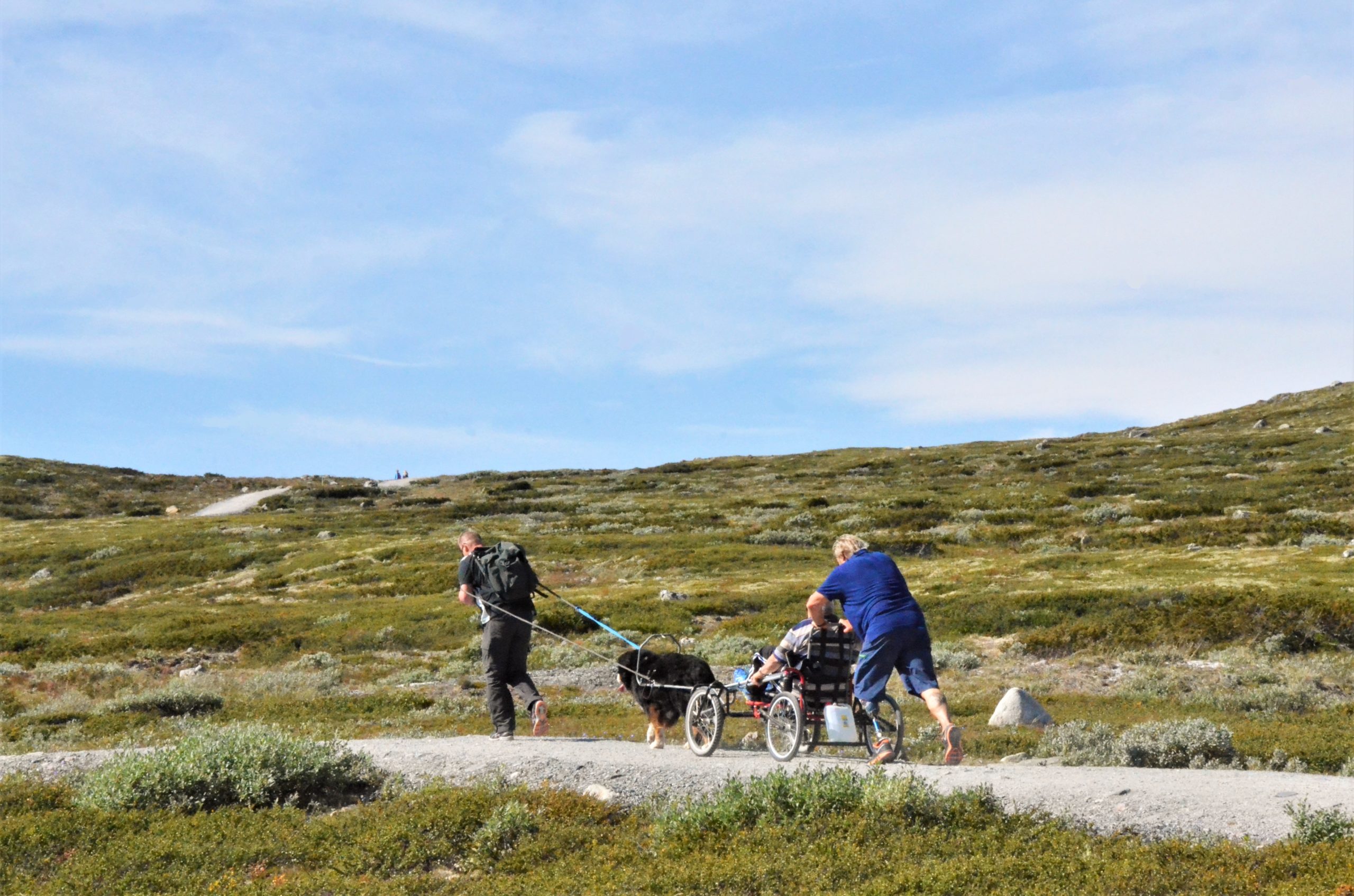 Weekend trip to scenic Hjerkinn (2015) with Momentum. Photo: Funkibator
– My biggest task and joy is to make people understand that there is a good life after the amputation.
John Arne Rosenlund from Kurland in Lørenskog amputated his left lower leg in January 2012, as a consequence of type 2 diabetes.
– It was reassuring to talk to a peer before the amputation. He was a nurse I had previously spotted walking around the corridors, without me thinking about using a prosthesis. He really inspired me to understand that it was entirely possible to live a normal life, says John Arne.
Desire to contribute
John Arne did well after the amputation. Still, he did not fully understand the scope of losing half a leg. When he himself experienced how great the value of an equal was, he wanted to stand up for himself.
– After I had gotten back on my feet, I was encouraged to join a peer-to-peer course in Sarpsborg. I attended a new peer-to-peer course in Oslo 3 years ago. Today I conduct peer conversations at Ahus. Momentum encourages employees to call when there are more amputees at Ahus.
Very important work
– Peer work is important because many are skeptical and afraid of being or being amputated. Many people think that life is over. I meet several who believe that life is put on hold, and that they will remain in a wheelchair for the rest of their lives. When I show up at the hospital, the user sees that life is far from over. I am interested in making it clear that it is possible to do something with life. It is now that life begins, he says.
– No one expects you to run a marathon afterwards, even if there are some who do it as well. The most important thing is to be able to cope in everyday life. Leaving the wheelchair and going to the toilet is a good start. If you manage to get up and out eventually, it is a big plus, he continues.
Many causes of an amputation
John Arne highlights the many causes of an amputation. This could be, for example, an accident or type 2 diabetes.
– Some people only get to know about the amputation when they wake up again after an accident. It's dramatic for many.
John Arne himself found out that an amputation could be relevant while he was being examined at Ahus. The conversation with a peer motivated him to his feet.
– I encourage everyone who is waiting for an amputation or has been amputated, to do the job themselves. No one can do the job for you. It's amazing what you can achieve by standing on and not giving up, he says.
Alternative solutions and sub-goals
– At the beginning of the rehabilitation, it is absolutely crucial to set achievable goals so as not to lose heart. When you master an activity during training, it is beneficial to move on with a new sub-goal. This is how you experience a feeling of mastery.
– I myself have gone through and experienced this process on the body. Today I do the same activities now as before the amputation, and maybe more. In everyday life I walk, bike, ride a motorcycle and walk in the woods.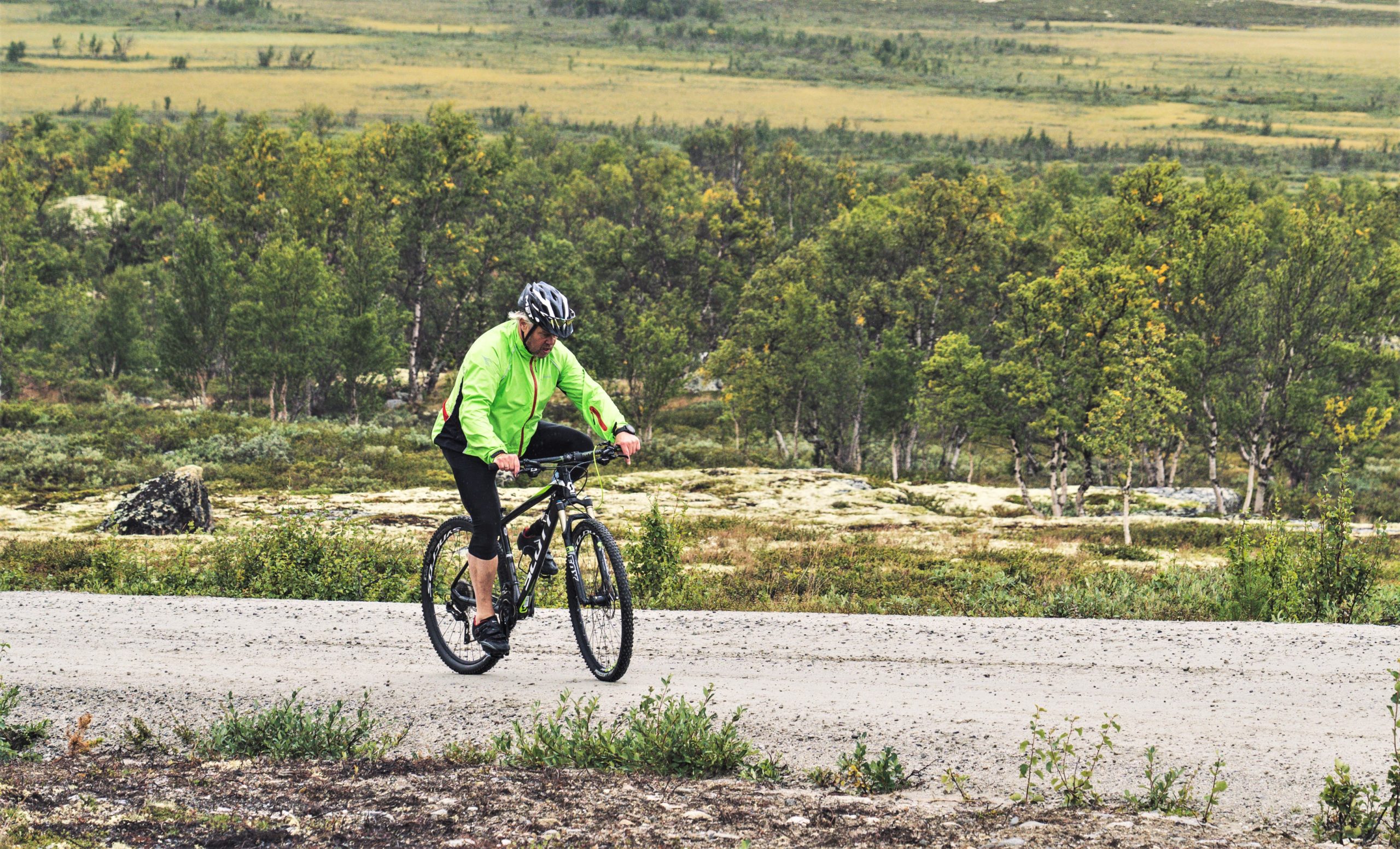 Activity trip with Momentum to Hjerkinn. (2019) Photo: National Park Kingdom tourism.
Uses various sleeve solutions
On a daily basis, John Arne uses a regular prosthesis. For the various activities, he uses several sleeves that are adapted to his activity level to the feet.
– I have tested a lot of different feet. I have a good collaboration with the technician that I use today. If I discover a new type of sleeve, I am just as happy to ask him if the solution could be something for me. If there is an alternative, we test it, says John Arne.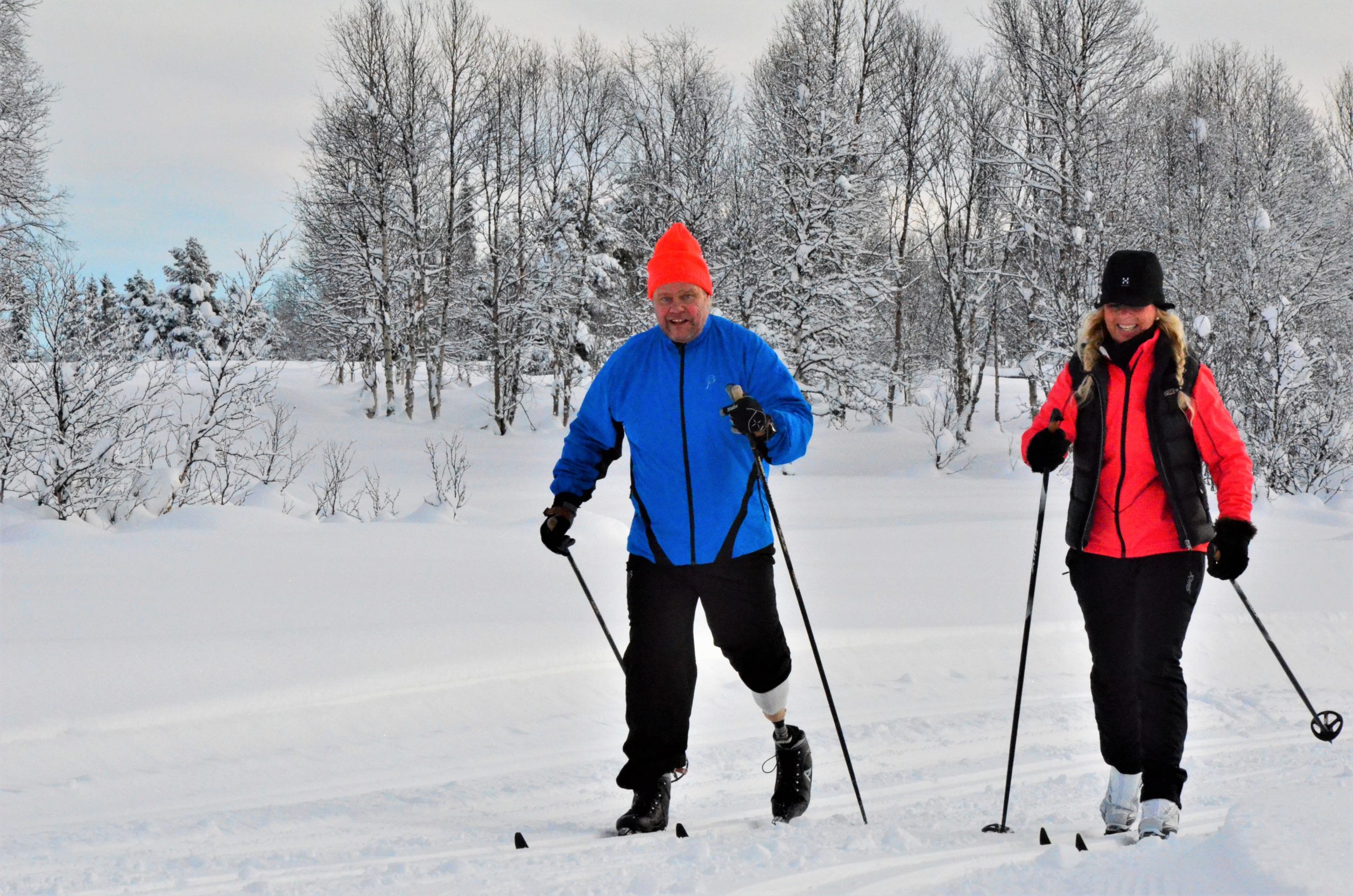 John – Arne is more active now than before he was amputated. Here he rides over Dovrefjell. (2019) Photo: Dovrefjell Adventures.
Everything is possible
John Arne thinks it is exciting to get to know all the different people he meets as an equal.
– Hearing what kind of thoughts they have about the amputation, is what makes peer work so interesting. Also what wishes and expectations they have. Many understand that it is possible to achieve what they want, he says.