Association for amputees, dysmelists and orthosis users
Are you recently amputated or a relative of someone who is?
Being able to talk to someone who has experienced the same thing as you is often the best help. Our peers can meet you where you are.
As an amputated and / or prosthetic user, you have rights and opportunities to get treatment and support to function optimally in everyday life.
Information about rehabilitation centers and orthopedic workshops, equipment and other resources

Guides and inspires you to an active everyday life!
Do you need someone to talk to about amputation and prostheses in everyday life?
We have volunteer peers who listen to you and your needs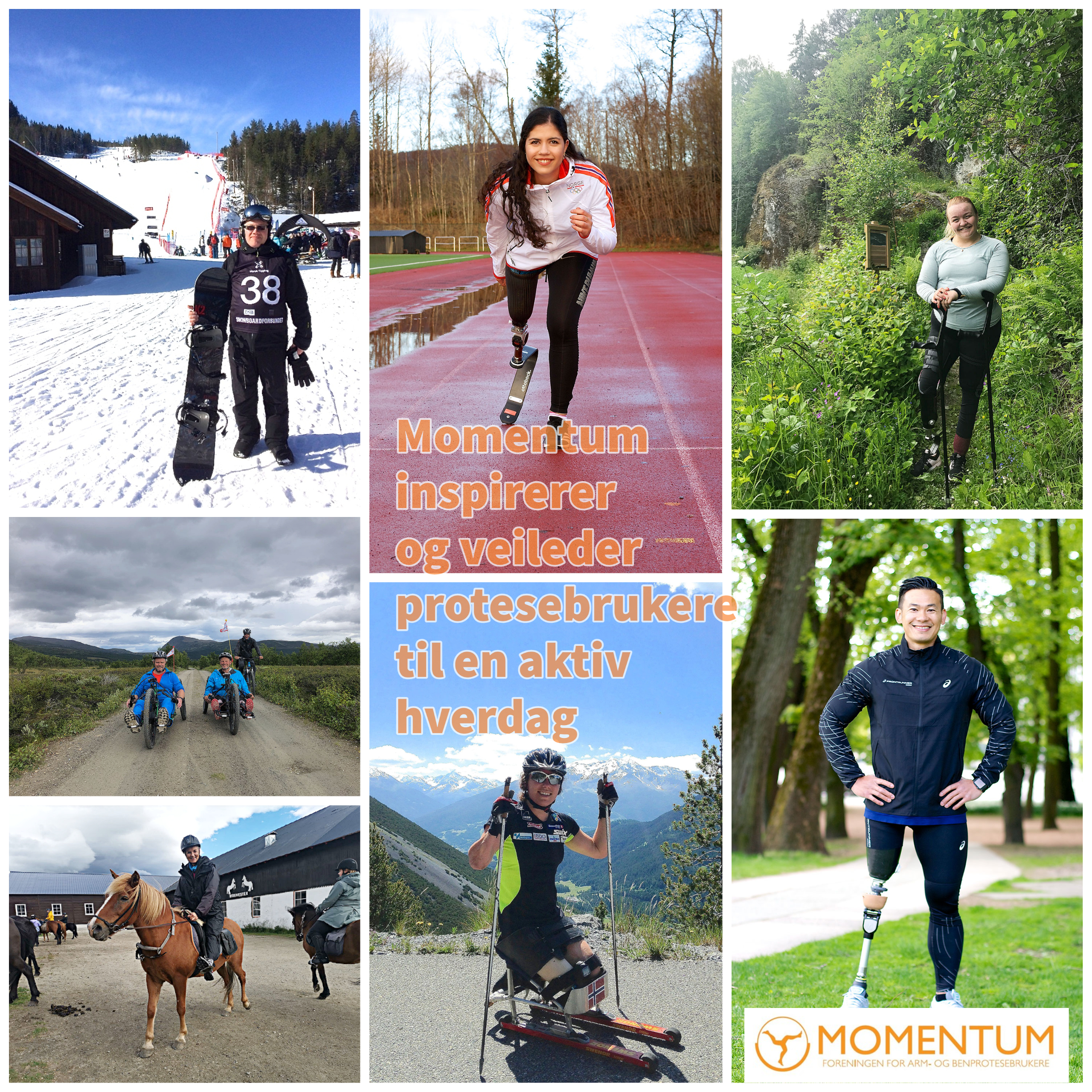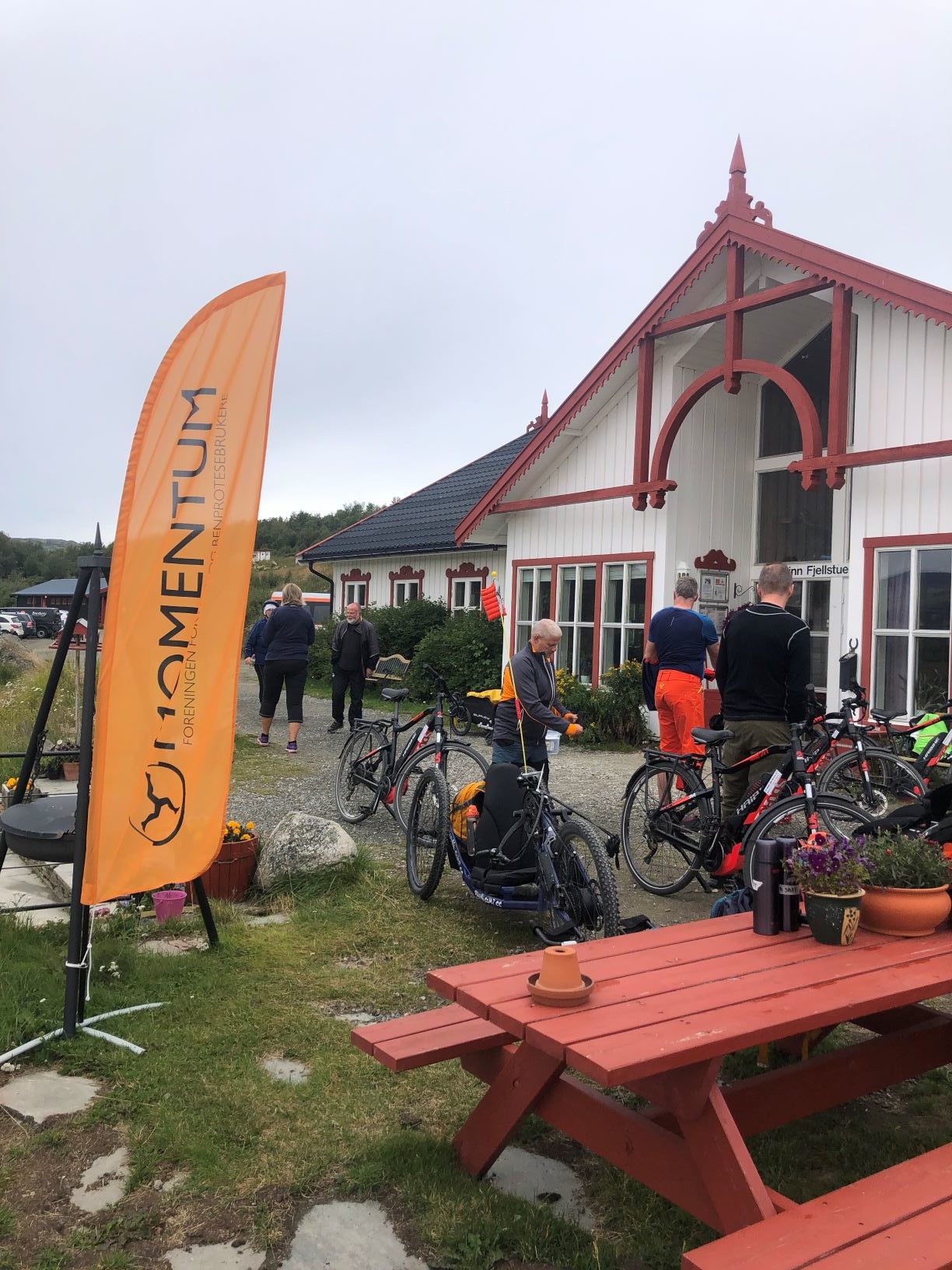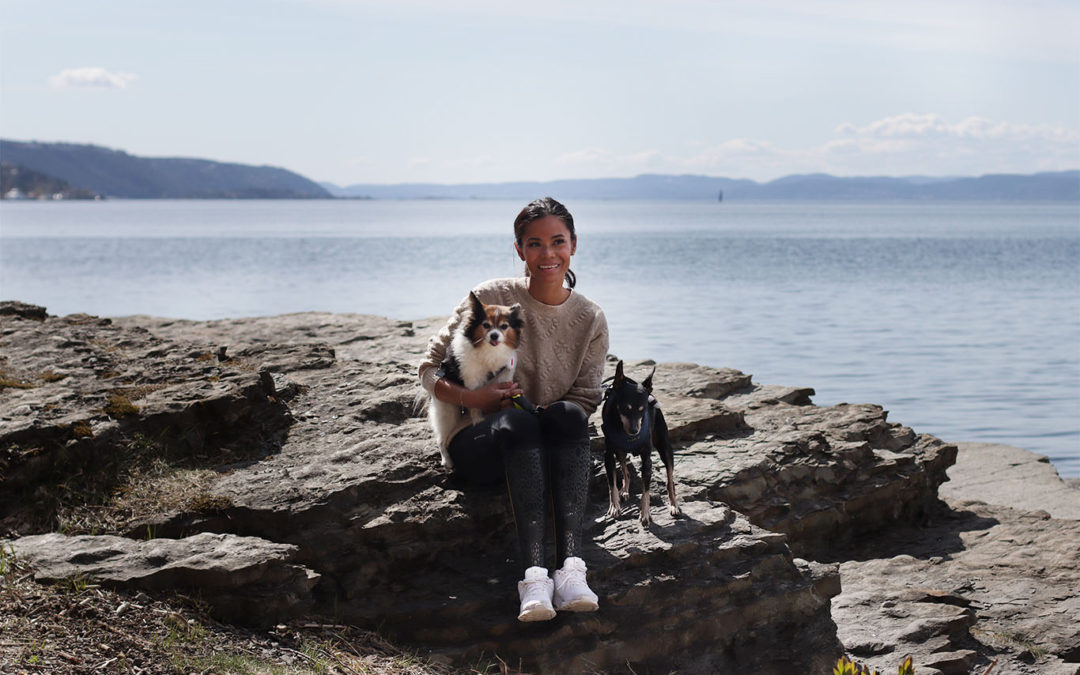 – Det har tatt sin tid å finne ut hvem jeg er utenom sykdommen min. Friluftsaktiviteter klarner opp sinnet, samtidig som jeg er bevisst på å jobbe mer med det mentale.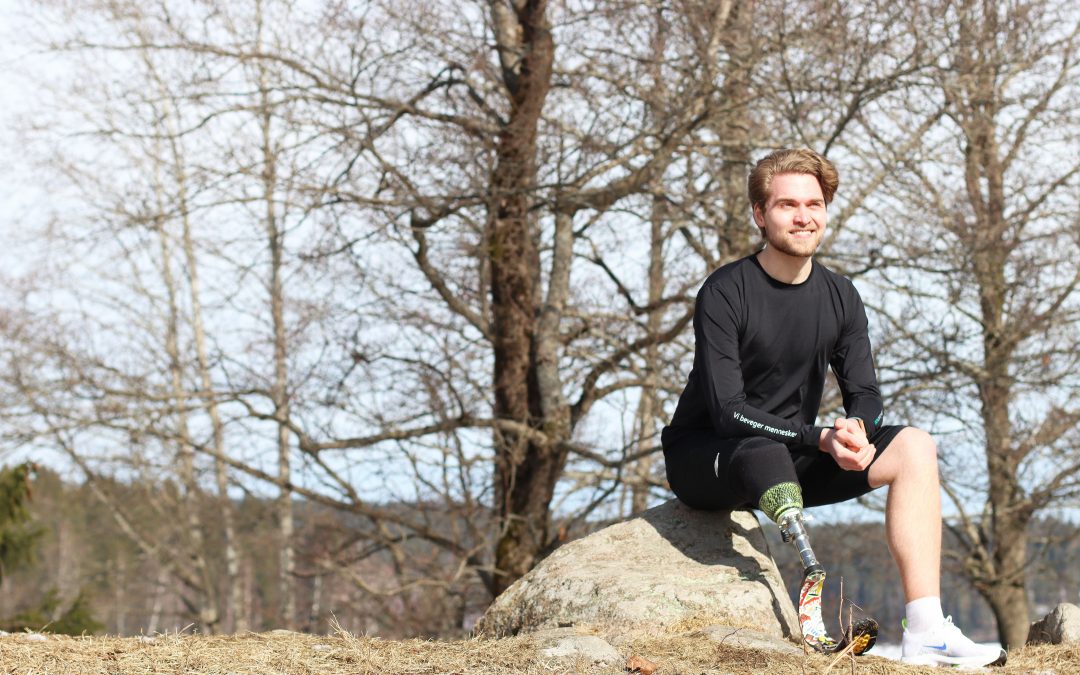 – The joy is to help other amputees, and to share the profession and the competition with others.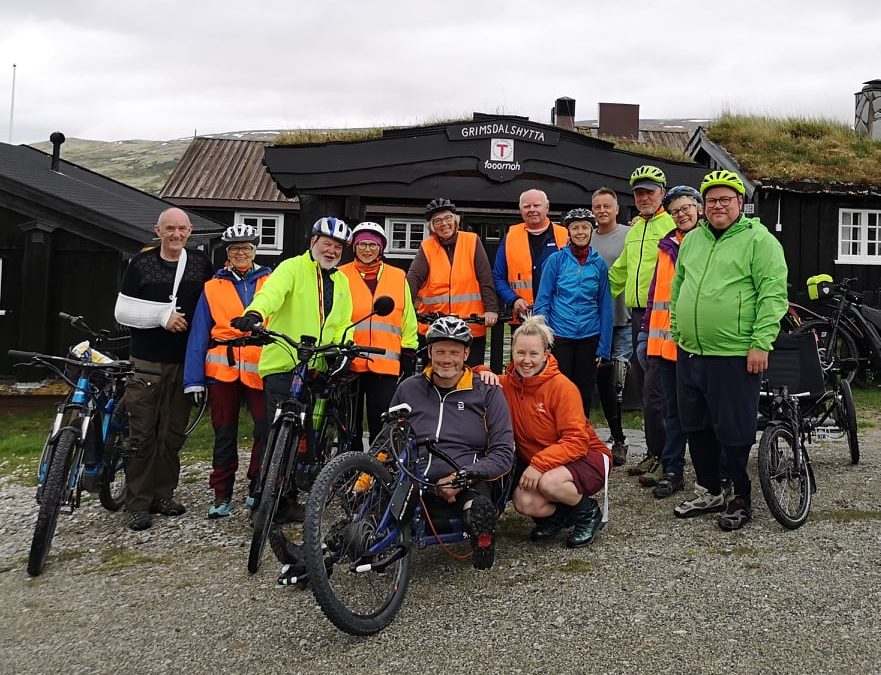 Eager participants cycled over steep mountains and through beautiful valleys in both rain, light wind and warm sunshine, for a total of 143 kilometers. An unbeatable view combined with good meals and helpful Tatjana in the accompanying car, contributed to an unforgettable cycling experience.
Exercise is very important for you who are amputated.
Momentum works locally throughout the country through peer work and in local teams that offer social events and activities.
Nationally, Momentum works on social policy work, development of information materials, courses and coordination of projects.
Norway is a small country and much of the development in prosthesis technology, sleeve technology, surgery and much more takes place abroad. Momentum therefore participates in important arenas internationally.