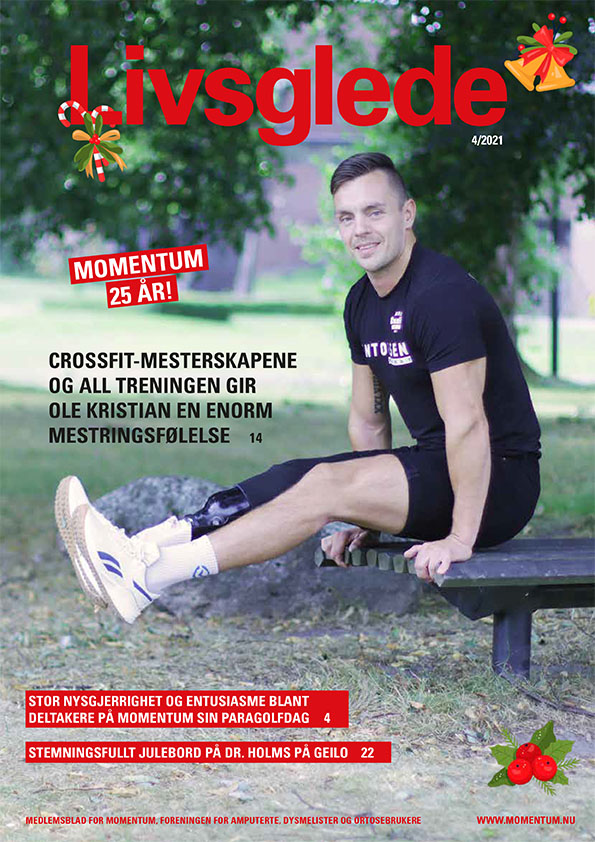 In this year's latest edition of Livsglede, you can read about Ole Kristian Antonsen, who was amputated after an accident and who competes in CrossFit in addition to his teaching job.
You can also read about thigh amputee Eva Haugland who swims up to five days a week, which helps her relieve amputation pain.
In addition, you can read about Kristin Hem Olafsen's stay at Unicare Bakke, who after soft tissue cancer operated on rotational plastic surgery and is in full activity. Our content producer and journalist has also interviewed two physiotherapists who are responsible for all cancer patients and other patients in all wards at Radiumhospitalet, which includes the orthopedic ward.
We also hope you will enjoy a report from Momentum's golf day at Nordhaug Golf Club, and finally a summary from the Christmas table at Gjøvik.