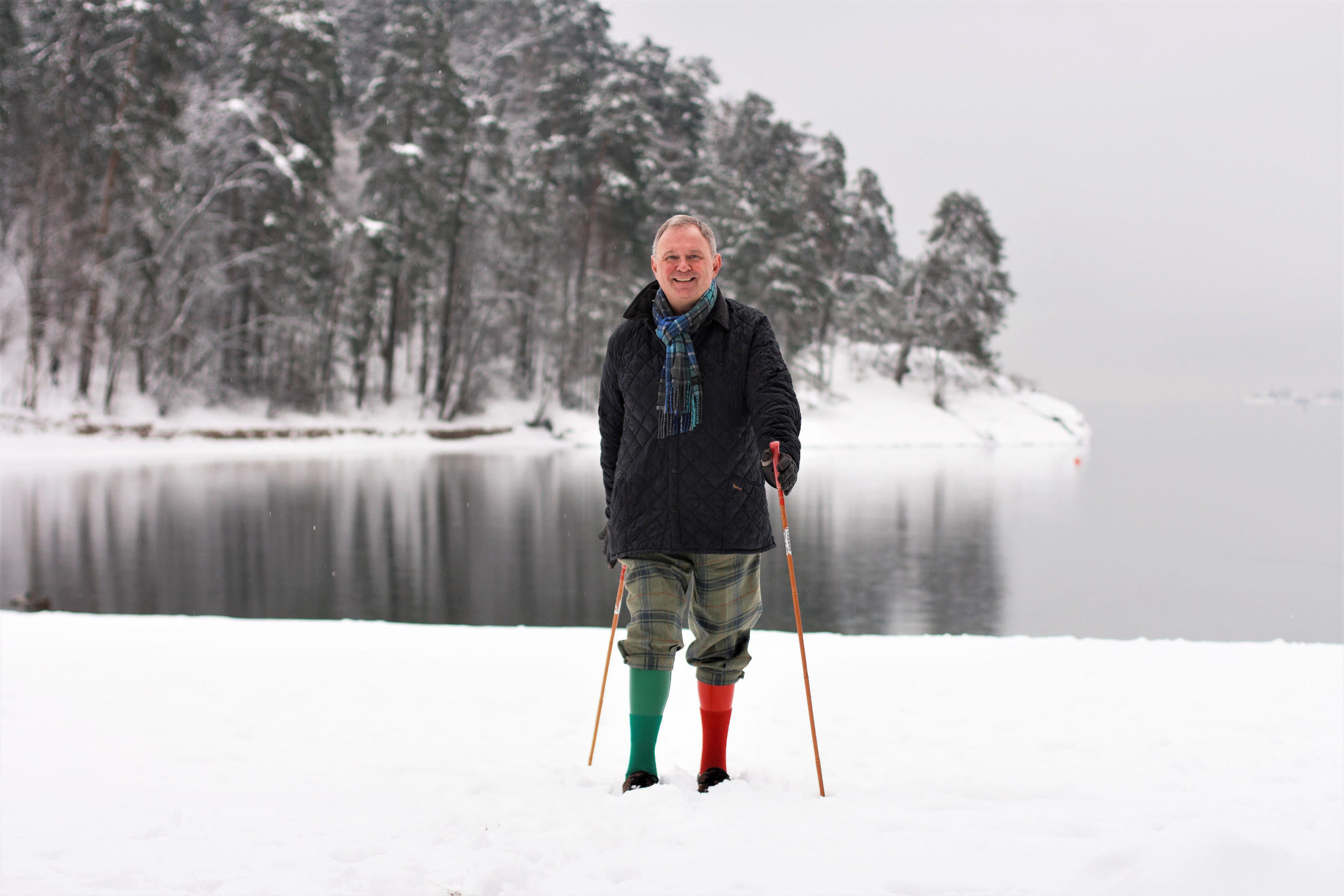 Nils-Odd looks forward to sharing the activities and fun on the 25th anniversaryone with all the participants. He hopes to meet as many new and old members as possible.
Photo and text by Marte Nordahl
Nils-Odd Tønnevold is proud of all that all volunteers and members of Momentum have received since the start.
– On the anniversary, it is natural to take a look back at what we have achieved. The most important goal of Momentum is that no one should have to stand alone. That so many amputees and prosthesis users have stopped walking the heavy and steep hill alone, has simplified the lives of so many, he says
Strong need
Nils-Odd was the initiator to start up Momentum. He saw first and foremost a strong need to start an association that works to inspire and guide amputees. During his studies, he ended up in an accident that led to a double leg amputation. After the amputations, he himself had his head full of questions that he did not get answers to,
– Before Momentum started up, there were no places to turn to. Amputees and prosthesis users had to figure out for themselves how to start the new life without an arm or leg smaller, he emphasizes.
– The most important thing is to have the opportunity to share experiences with someone who has been through the same thing. By having an association for us prosthesis users, you also have a solid wizard that you can contact and ask questions. Momentum is a place where you can get inspiration, motivation and help, he adds.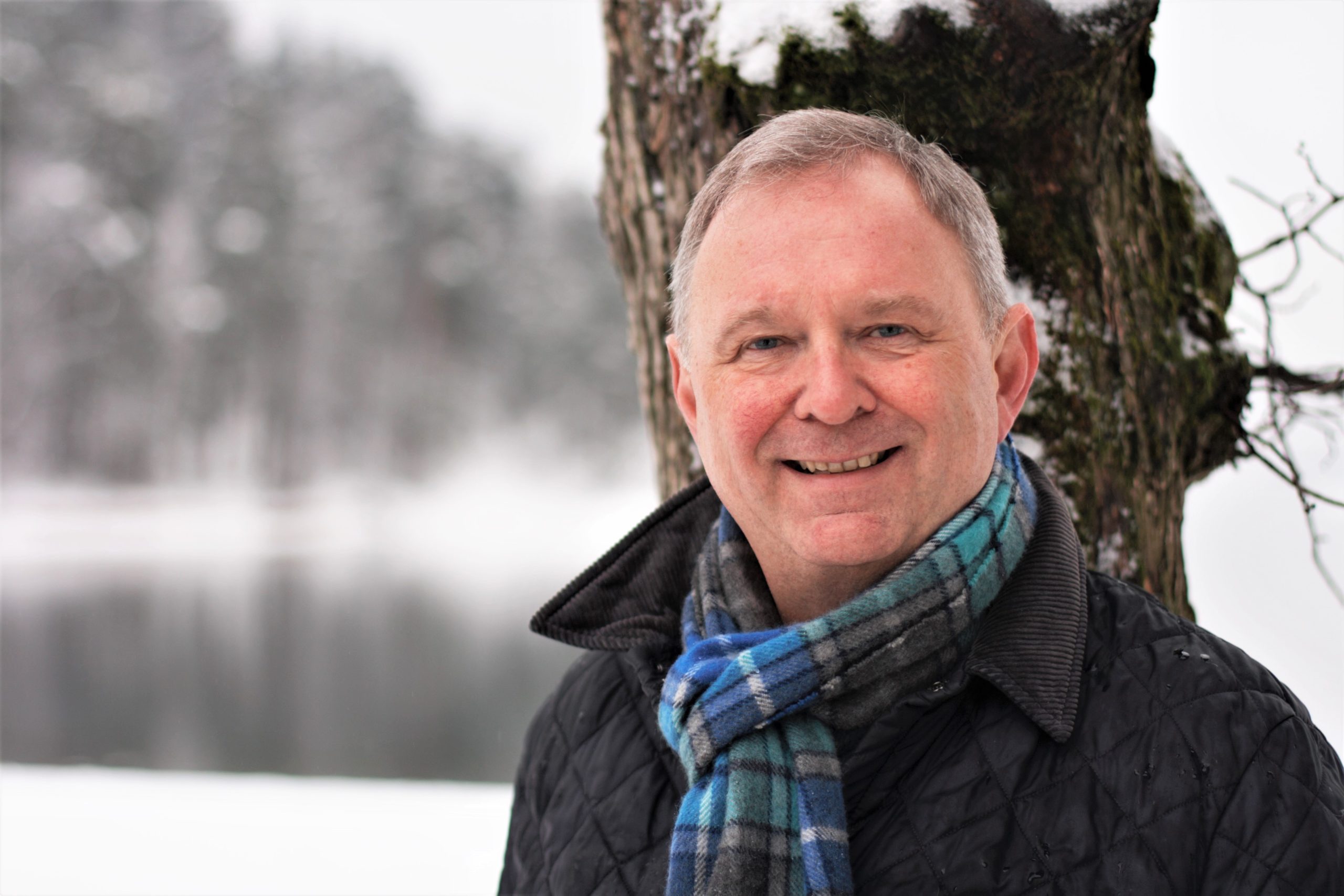 Nils-Odd Tønnevold, founder of Momentum looks forward to celebrating everything the association has achieved through unity and valuable conversations that contribute to growth. As well as all that volunteers and members have invested of time to strengthen Momentum its presence.
Proud prosthetic user
On a daily basis, Nils-Odd uses a red and green prosthesis that he is proud to show off. He notices that there are many who dare to wear shorts or skirts to a much greater extent now than before.
– In other countries, many people hide and feel ashamed of being amputated.
Valuable activity weekends
– The activity weekends with Momentum are significant. We have previously experienced that in order to reach the different age groups, we must vary the offer according to the level of the social and diversity of activities, he says.
– Both winter and summer sports activities attract people. The social contacts and networks you connect here are very important. Participants are often inspired to see that others master various activities in a safe setting.
Richer life
He emphasizes that it is first and foremost new knowledge and information, which has motivated and inspired each individual prosthesis user to try new things and expand the horizon. They have experienced that it is possible to master new activities.
– Many I have talked to have said that even though they have lost a limb or more, they have had a richer life filled with other perspectives and values, Nils-Odd adds.
– We work continuously to keep alive the vision and proverb in Momentum, "it is better to light a candle than to curse the darkness". Your quality of life does not depend on how you feel, but how you take it. Inspiring everyone to a positive attitude towards life has an enormous significance. It is important to live life fully and completely and not hide away.
Make the peer offer visible
– When we started Momentum, there were no hospitals or rehabilitation centers that had any relationship with the diagnostic group within amputation rehabilitation, he informs.
– We have worked very hard to make the peer offer visible and create credibility that the work is of great importance. The goal is for all amputated prosthesis users to be offered someone to talk to.
Enormous significance
– Equality work has had an enormous impact on people. Many in the health care system also feel that they are seen to a greater extent. The work with new amputees has resulted in health professionals thinking that amputees have a much greater chance of having a positive and good life now than before. Likewise, many orthopedic engineers feel that they are more valued and noticed, he says.
– Momentum has also inspired prosthesis users to go further. We have made them aware that they can choose the orthopedic engineer they want. In addition, competition between orthopedic engineers will make everyone stretch a little further and find better solutions.
Many do not receive help
– Unfortunately, we still experience that amputees do not receive any offer either in hospitals and some rehabilitation centers. Our thought is that we should be there for each other. No one should have to stand alone, emphasizes Nils-Odd.
He emphasizes that whether the patient is offered a peer depends in some cases on who is at work. While some have seen and experienced what the positive value of a peer conversation is, others think that the offer is most to the inconvenience of the patient.
Inspirational traction aid
– That someone shows up for you when you amputate is very important. Both as traction aid in the first phase, but also for life. Seeing what others can do is inspiring and very effective. We all have good and less good days. It is extra good to know that there is a network where you can share inspiration and experiences. The challenge is to reach everyone, he says.
Proactive role
– If rehabilitation centers, hospitals and workshops are given a more proactive role in communicating the peer work to all patients, they will be able to help far more people get back on their feet faster. We at Momentum want to help health professionals see that the work is very useful. The vast majority value getting in touch with someone who can help simplify life and make it more exciting and positive, he adds.
Comprehensive offer
Nils-Odd and peer coordinator in Momentum, Mark Miller are working to develop a minimum standard for the patient process for prosthesis users from A to Z.
– Today you can risk that with the same starting point to either be calf or thigh amputated. In itself, it is a contradiction in terms. From your point of view, it must be amputated to the corresponding level. It is important that the course and treatment given to each individual is as adequate as possible. It should consist of less guesswork and more evidence-based treatment, says Nils-Odd.