– Swimming deafens the phantom pain
When the phantom pain is unbearable, Eva (41) swims every day. The calm and the positive effects that training in water gives, make swimming an effective form of training.
By Marte Nordahl. Photo: Private
Eva Haugland from Stord started with swimming training already a month after the thigh amputation almost a year and a half ago.
– I quickly noticed that swimming had a good effect on my phantom pain. I swim three to five times a week, all depending on energy levels and pain. If I have high pain, I swim every day. Swimming is a safe form of exercise that prevents stress injuries, says Eva.
Thigh amputees in January 2020
Eva had her leg amputated at Haukeland Hospital on January 3, 2020, as a result of a severe infection wound in the prosthetic knee.
She remembers well the horse mosquito that stabbed her right in the surgical scar inside the knee prosthesis while she was on a business trip in Denmark in 2019. In response, both legs swelled up so she could not walk.
Planned amputation
As a result of the infection, her doctor gave her a choice of a prepared amputation, or an attempt to save the leg, with the possibility of a spontaneous amputation during the operation.
– For the sake of my son who I am alone with, I landed on a planned amputation. The operation went very well. I have been lucky that the wound has healed well, she informs.
Accident on the playground
Eva remembers well the accident in the kindergarten in 2008, which was to end her life completely.
– I had bought myself new military shoes that I had to put on before I started a new permanent job as a security guard the next day. I wrapped the strings around my shoes in a hurry, before I ran off with my son to the nursery to play.
As she jumped over the sandbox, the shoelaces clung to the edge. The next moment she plunged forward and crushed both her leg and her knee. In an attempt to get up again, she fell and broke her leg again.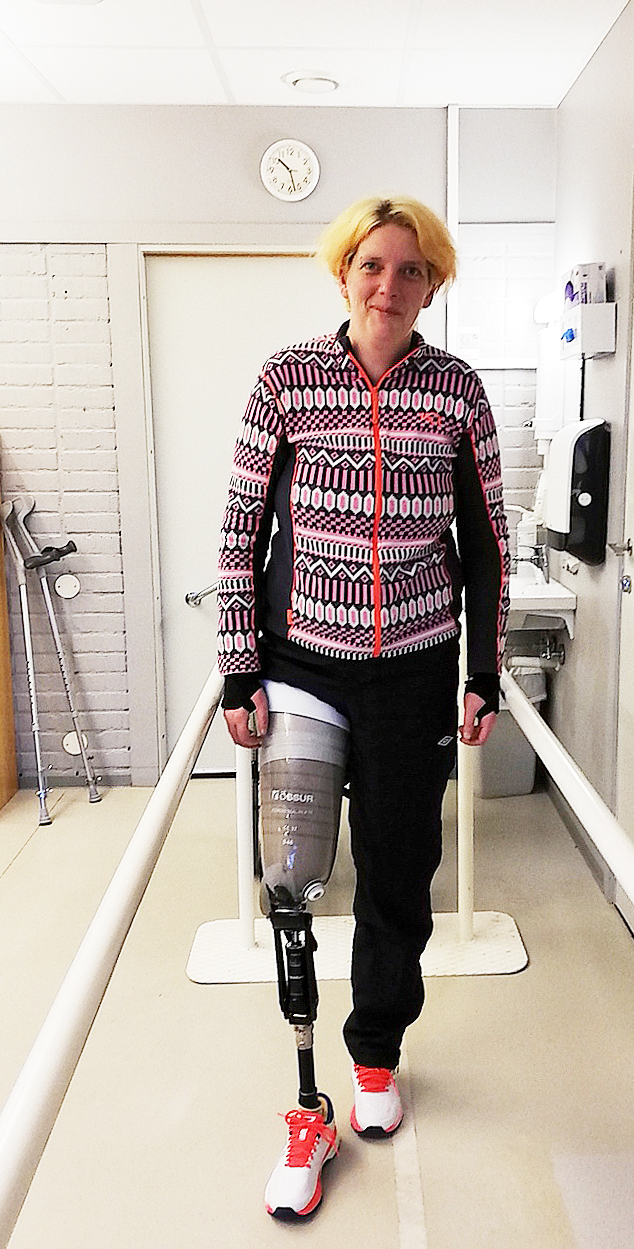 On a business trip in Denmark the day before she was stung by a horse mosquito inside the knee prosthesis.
Several operations
Shortly after the accident, she was sent by ambulance to Haukeland. There they operated on the knee and two ligaments that had been smoked in the fall. After six weeks, she tried to work again, without success. The operation did not turn out as she expected.
Due to infections after the operation, Eva had great challenges in getting her skin to heal.
– After the doctor found out that I had osteoporosis, I have undergone many fractures and unfortunate operations, she says.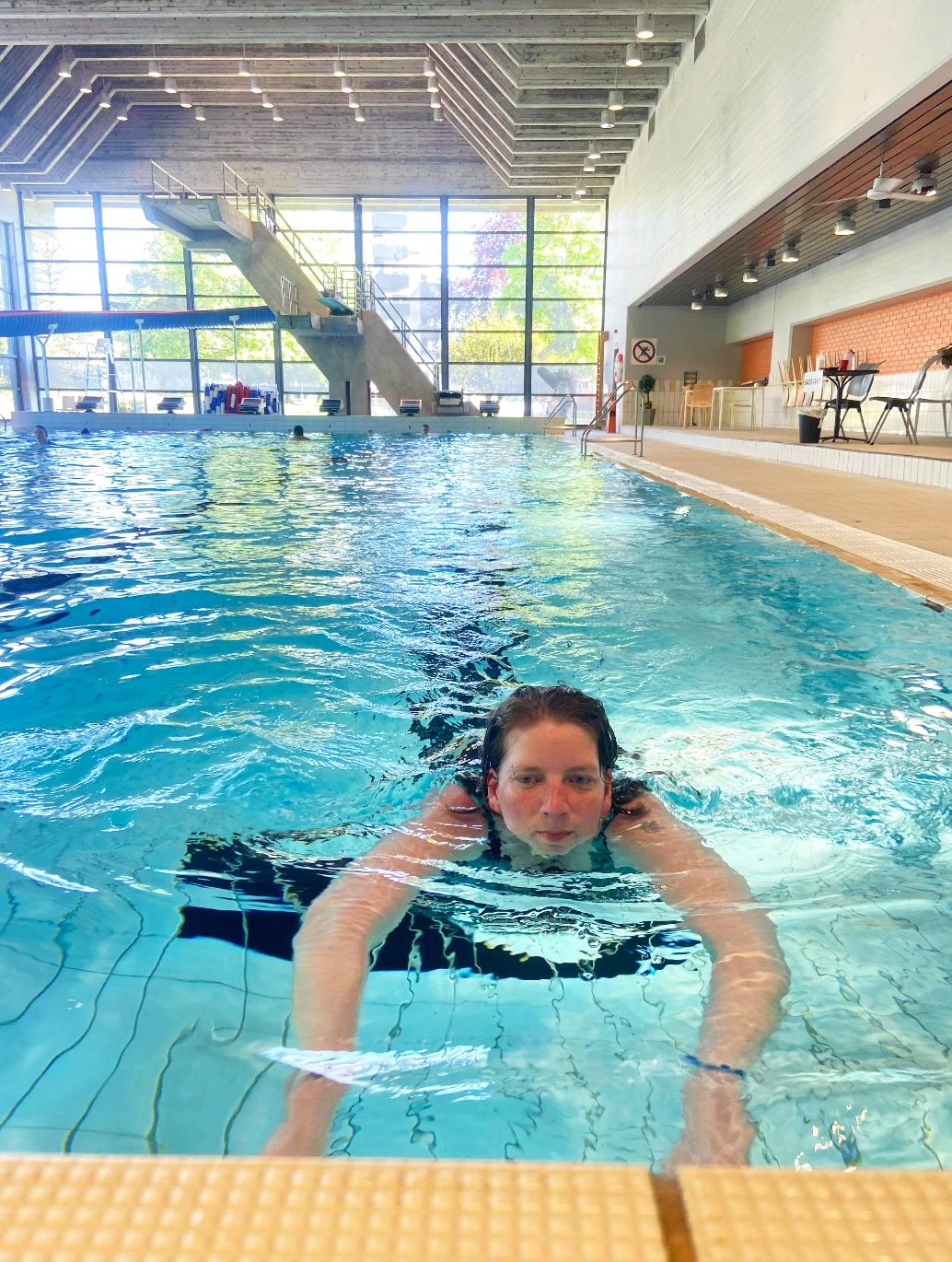 Swimming and alone time in the pool gives Eva lots of energy and a complete feeling of calm and harmony.
Alone about the challenges
For Eva, the time after the amputation has been about taking care of her son and her cancer-stricken father, who died in early December 2020. In addition, she has been determined to learn to walk.
– I stood a lot alone about challenges around me, at the same time as I was forced to stand in the storm. After my father died and my son moved away from home, there have been both ups and long downs, she says.
Tranquility in the swimming pool
The swimming pool is the only place Eva feels she can relax completely.
– Swimming and the water give me peace. In training it is only the swimming pool and me, nothing else.
Eva swims about an hour at a time without an instructor. Sometimes she also swims with friends. In case of increased need, she puts in a double hour.
Good effects on the body
– I prefer swimming to strength training or running on the treadmill. Swimming has good effects on the body, including increased muscle mass. The rehabilitation center at Nordås and my orthopedic engineer in Blatchford Bergen, also notice that I have gained more stability and good balance.
– Likewise, I have received tips from my old swimming coach in high school, who had a father who had a thigh amputation. He has taught me that I have to concentrate on getting the rest of my thighs when I train my chest. This is how I build muscle in the best possible way, she says.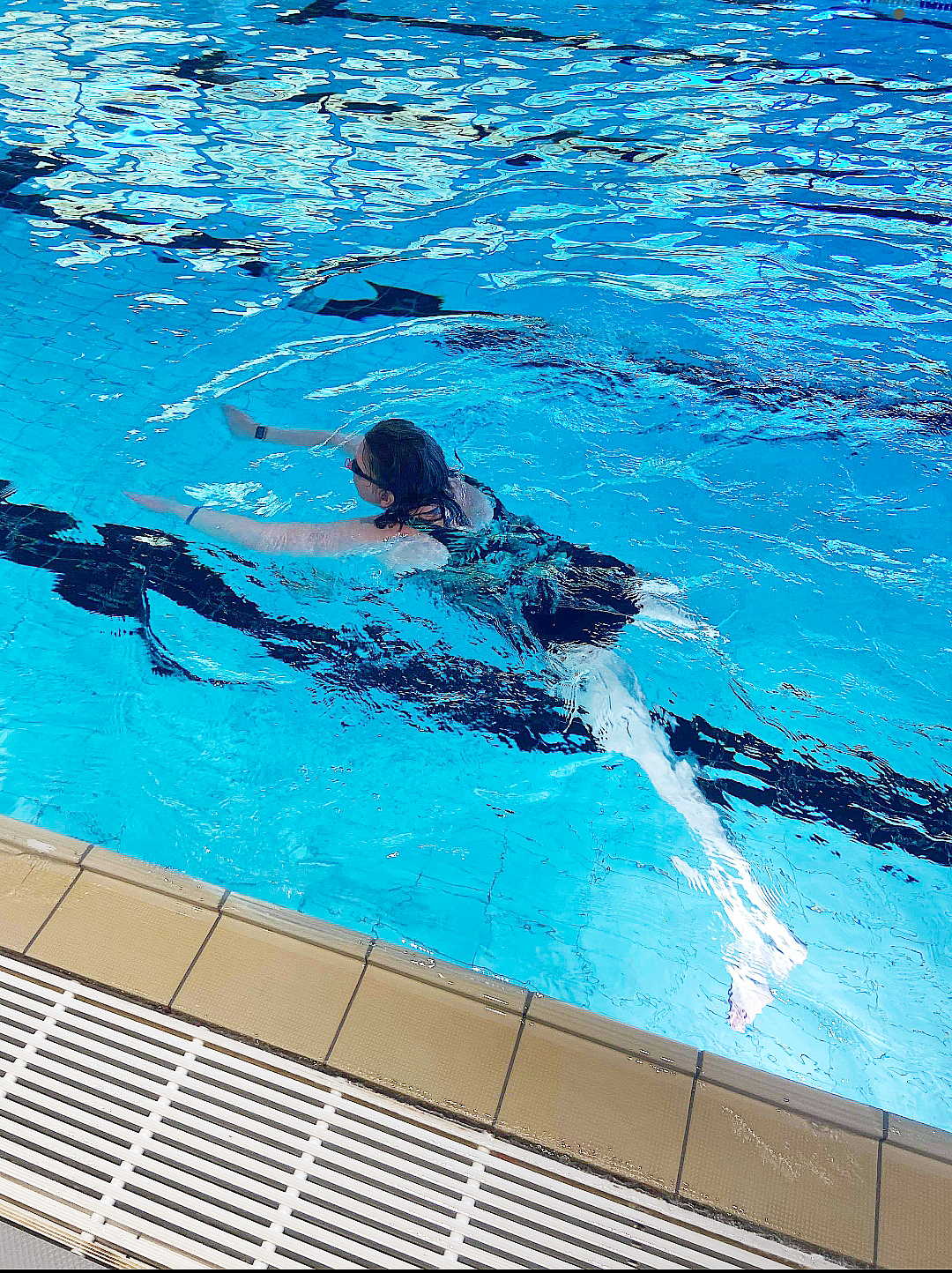 Thigh amputee Eva Haugland (41) from Stord actively swims several times a week to numb the phantom pain and strengthen the whole body.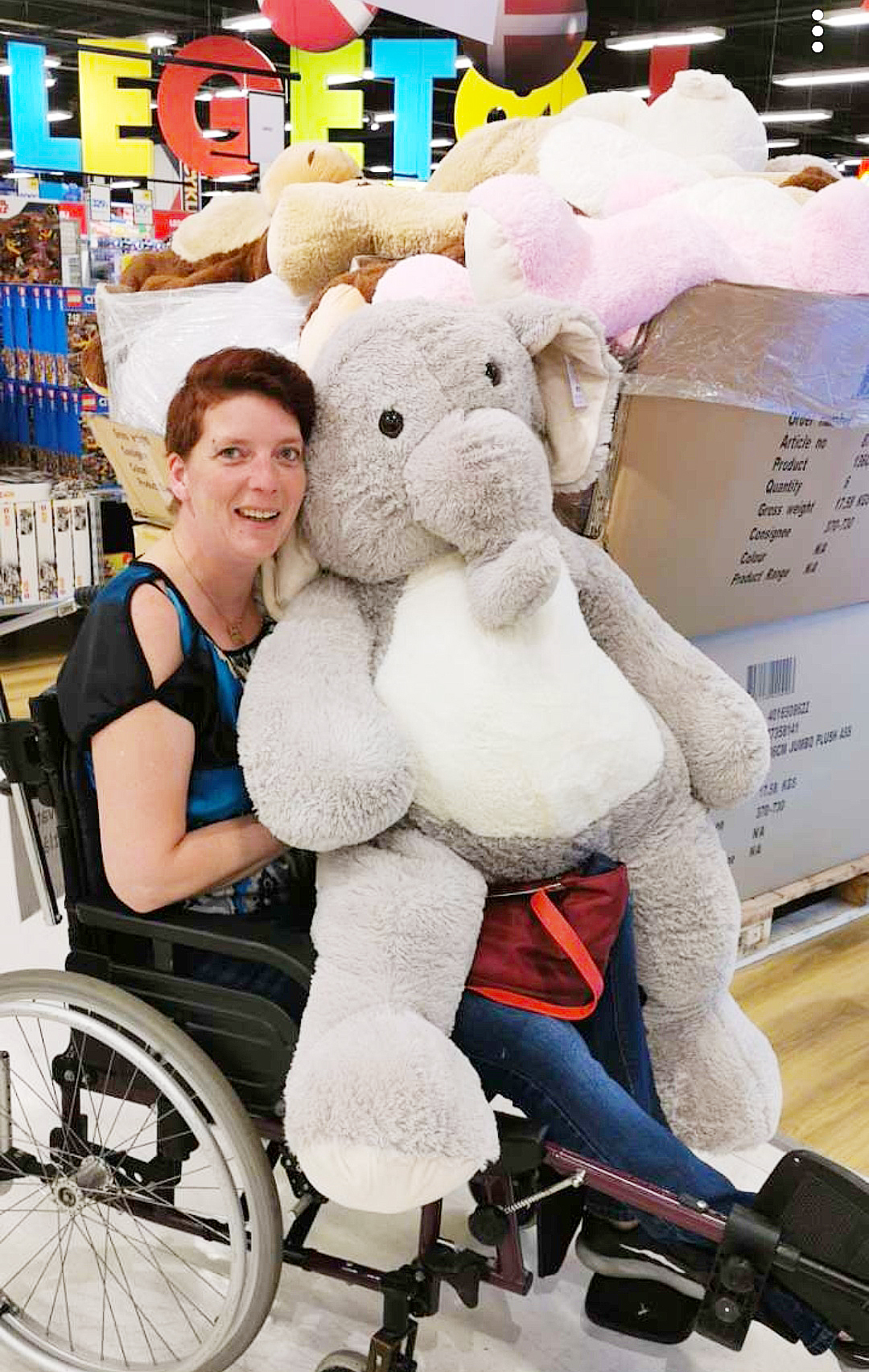 Rehabilitation stay at Nordås and one of the first days with a prosthesis.
Inspired by positivity
After the amputation, Eva was in rehabilitation at Nordås. Here she met amputees who had lost hope of a happy life, and who envisioned a life in a wheelchair.
– Øyvind Fredriksen, whom I met while he was a day patient at Nordås, inspired me to live an active life. He told me that I could continue to do everything I did before I was amputated. It would only take some time to make everyday life work with a prosthesis.
Important with a conversation partner
Eva developed a good friendship with Øyvind. He has on several occasions helped with tips and tricks for the care of the amputation stump.
– Good support and good friends are the most important thing you have in life. The friends I have today are the reason I got up from the chair and onto the prosthesis. I experience that many patients I meet at Nordås miss someone to talk to about experiences. It is very natural to share experiences when you are in a rehabilitation phase, says Eva, who also has an education in emotional first aid.
Eva emphasizes the great value of also having a close dialogue and good follow-up by the orthopedic engineer and the manager at Blatchford in Bergen.
Support contact
When Eva was amputated, she decided to apply for everything she is entitled to.
– I have been assigned a support contact as I go for walks of three hours every week in the woods and fields. Osteoporosis makes me extra nervous about falling. I think it is reassuring to be with someone on a trip, she says.
New stay at Nordås
Last year, Eva had a ten-day rehabilitation stay at Nordås. Here she learned to be more confident in wearing the prosthesis. Osteoporosis makes the fear of falling with a prosthesis great.
– We practiced walking up stairs and downhills which I think is very scary today. I have learned that it is important to put full load on the prosthesis at the same time as you fully trust it, she says.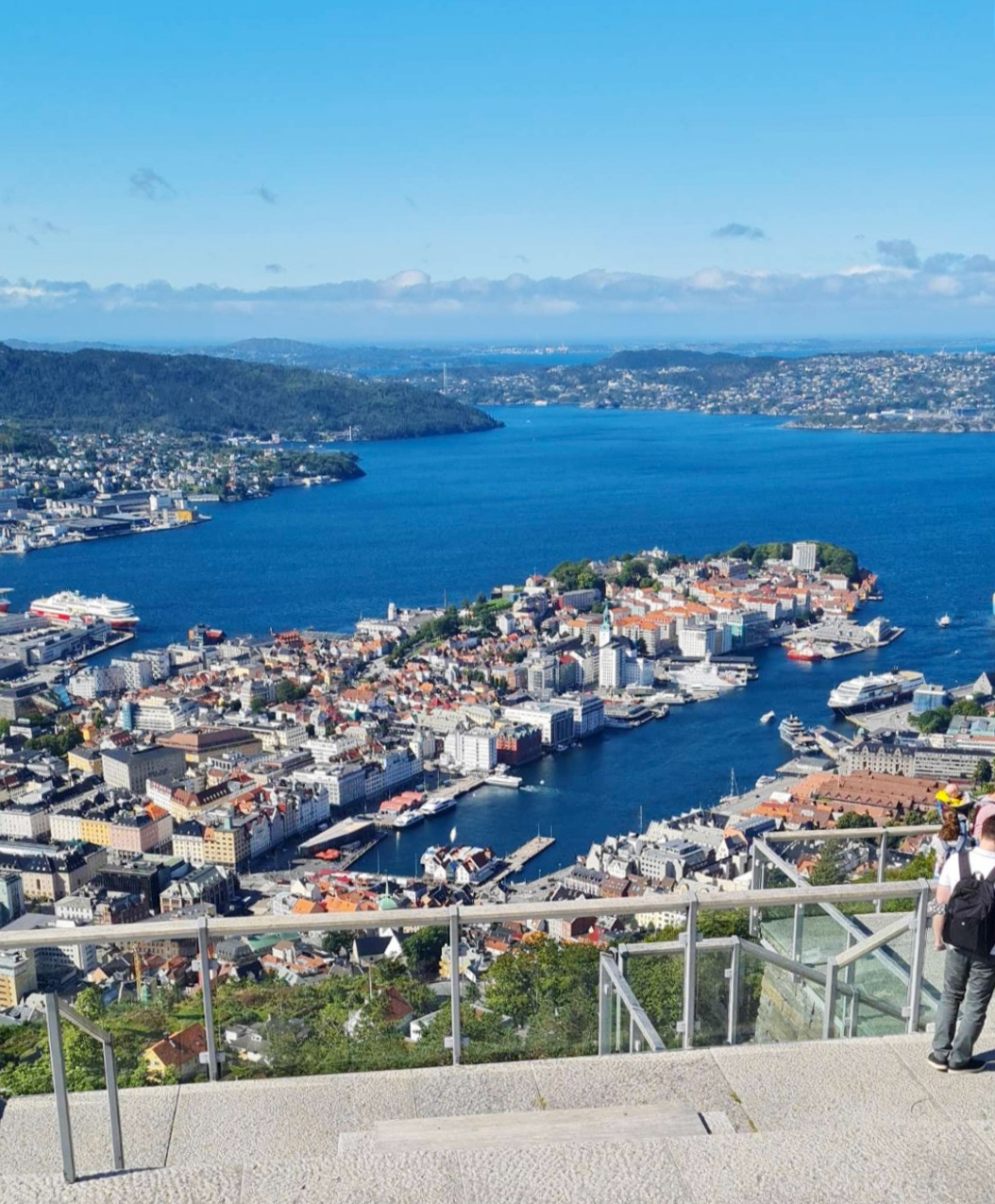 The wing in Bergen with prosthesis. Eva loves to go hiking in steep mountain landscapes in Stord. The goal is to walk up Trolltunga when she feels safe enough on the prosthetic leg.
Will climb Trolltunga
During the rehabilitation stay at Nordås, Eva spent a lot of time outdoors training on slopes with her physiotherapist.
– In Western Norway, we have an incredible number of uphills and downhills that can be challenging to climb and go down. I want to go more demanding and longer trips than what they do today.
– When I feel safe enough on the prosthetic leg, the goal is to walk Trolltunga. I also dream of getting on the boat so I can go fishing, she says.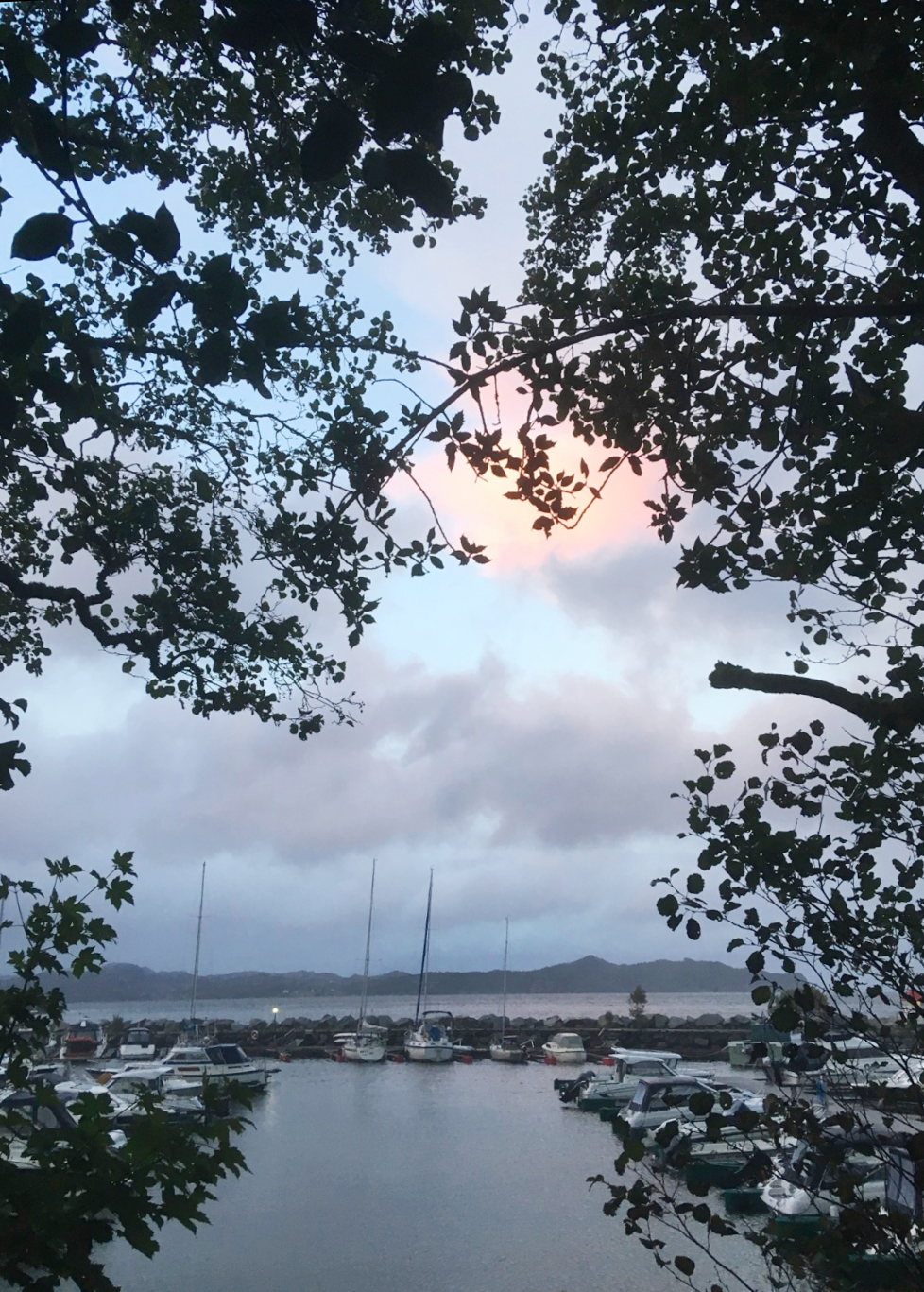 On a trip in Hystadmarkjo. Eva has recently had a rehabilitation stay at Nordås where she has trained walking on slopes, as well as strength training that has equipped her to get on a boat, so she can go fishing.